Cale Weissman is promoted to be Modern Retail editor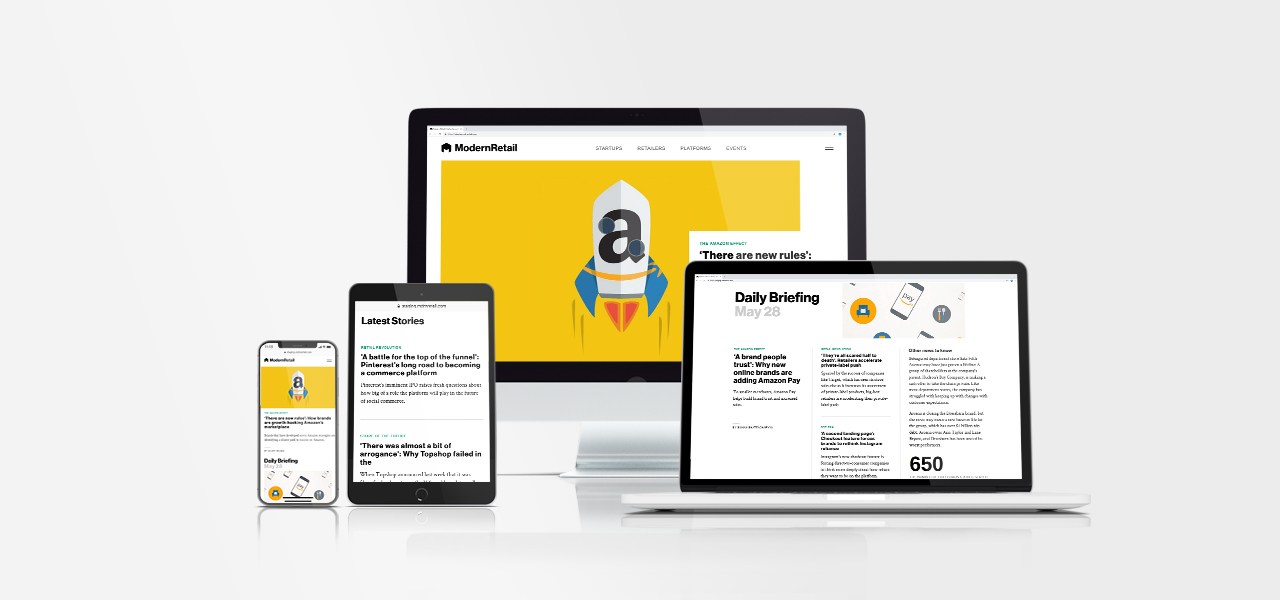 We're thrilled to announce that Cale Weissman is Modern Retail's new editor, responsible for day-to-day editorial and leading the content on Modern Retail as we keep building this brand.
Cale was most recently senior reporter at Modern Retail. Since joining us in June from Fast Company, he has been a force here, writing incredible in depth features about the reinvention of the retail industries. He's covered everything from Amazon seller issues to the unprecedented changes happening in the world of online grocery to the rise of the "DTC bro" and more. He's fast become a leader in the group and as we keeps building Digiday Media's newest brand, I'm so excited to see what he does next.
Here's how he describes his mission:
"It's been a thrill helping Modern Retail to grow as a reporter over the last year. I'm excited to take on this next challenge and help the publication become even more of a powerhouse, thanks to the small but amazing team we already have. Retail is going through massive changes and Modern Retail is at the forefront of these, committed to being the go-to resource for everything happening in this industry."
Cale will now lead the Modern Retail editorial team, with reporters Anna Hensel and Gabriela Barkho. 
Since Modern Retail launched in June, we've seen great growth and reception from the industry. Like our sister sites Digiday and Glossy, we've focused on honest and authoritative coverage that consistently drills past marketing speak and C-suite spins to uncover what's really happening behind the scenes. We've also hosted multiple events and summits to bring together like-minded retail leaders to deal with challenges. And our membership program, ModernRetail+ has given retail leaders and others in the industry full access to our content, as well as exclusive research and access to our growing slate of member-only events, including our newest Talks series.
Coming up next: The Amazon Strategies Virtual Forum, a joint event we'll hold with our sister sites virtually to discuss how to navigate Amazon in these uncertain times. 
Our viewpoint that retail isn't dead, nor dying — just getting smarter — has never changed, and during these uncertain times our mission remains the same: To build a community of people obsessed with the next generation of retail. The best way to follow along is to sign up for our daily newsletter. To get in touch, send Cale a note at cale@modernretail.co, or just tweet at us at @modernretail.