Ikea, Next, Burton and Sephora are 2021 Modern Retail Awards finalists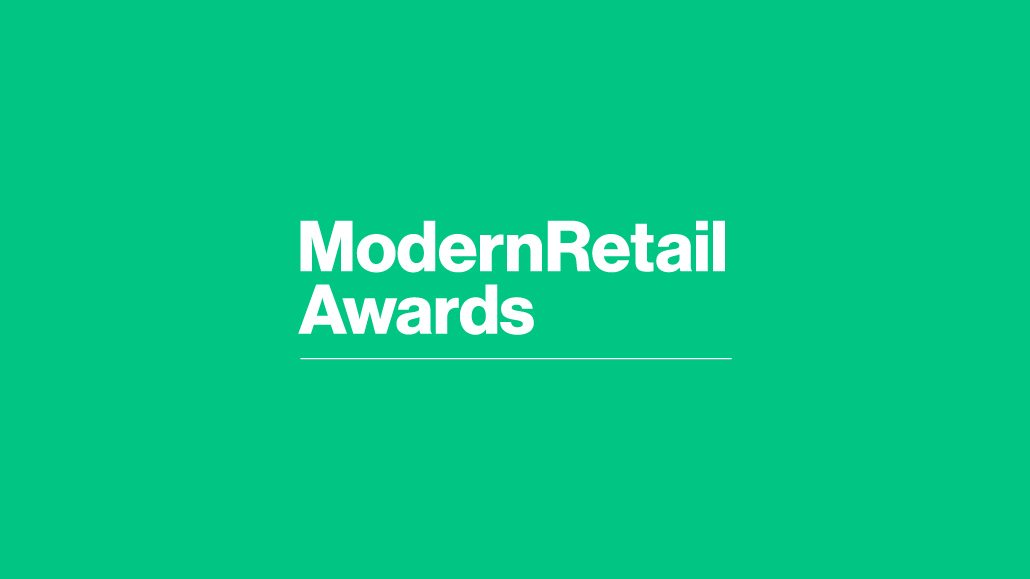 The Modern Retail Awards are honoring the retailers that powered through the changes and uncertainty brought about in 2021, while finding ways to address social injustice through marketing campaigns, pivot to reflect shifting consumer habits and more. 
Some of this year's finalists moved from legacy retail strategies to omnichannel, while others focused on utilizing personalization to identify consumer needs. Among the through-lines in this year's shortlist was a renewed focus on personalization. Innovative approaches to audiences also marked the judges' favorites. As advertisers' focus shifts toward first-party data and delivering exceptional customer experiences, retailers are getting more creative with their offerings. In a year where travel was mostly stifled, for example, retailers came up with campaigns to ignite the excitement that planning a trip brings while consumers were still on their couches. 
The Best Personalization Strategy brings two impactful finalists. The first is IKEA, with Wavemaker, Ogilvy, Jebbit and Pinterest. During a time where most were unable to travel, wanderlust grew, especially on Pinterest. 'IKEA Renocations' was created to help inspire consumers and bring the feeling from destinations into the home. Their immersive quiz experience brought shoppers deeper into home furnishing inspiration and increased awareness that IKEA is a brand that supports and enables shoppers by sharing their expertise in life at home. 
Google, Next and iProspect teamed up for the launch of Next's on-site advertising, landing them a finalist spot in the Best Personalization Strategy category to boot. Next wanted to provide a personalized shopping experience for their digital customers by displaying relevant merchandising messaging and having a differentiated avenue of engagement with their suppliers. Their on-site advertising decision engine selects the brands and products most suitable for each customer so that each time they are on Next's site they receive relevant, dynamic and customized creatives. 
In the category of Best Digital Transformation, Burton Snowboards earned a spot among the finalists for a program that overhauled and revitalized their retail business, transforming its DTC strategy. The company adopted a complete omnichannel strategy to deliver personalized brand experiences globally, offer mobile checkout, endless aisle and more. With a goal of unifying its physical and digital channels to provide a real-time view of inventory across retail locations and distribution centers, the program resulted in better customer experiences and more efficient order fulfillment processes. 
More highlights of finalist entries include Sephora, which in partnership with Devries Global and RG/A, is a finalist for Best Product, Category or Sub-Brand Launch with its Black-Owned Beauty campaign. The retailer stepped up as an industry-leading champion of DE&I with its numerous initiatives aiming to make Sephora a place where everyone feels they belong. The Black-Owned Beauty campaign was designed to drive systemic change in the beauty and retail industries, driving awareness for Black beauty's cultural impact. 
All in all, 2021 demanded retailers pivot and continue to focus on hyper-personalization and strategies that drove the customer experience. Finalists such as IKEA, Next, Burton and Sephora rose to the occasion along with many others. 
See the full list of finalists below.
Best Use of Social
Pura Vida
Fleur du Mal
Code3 and Louis Vuitton – LV200
January Digital and A.L.C
Too Faced
Tiger Pistol and Nestlé

Best Use of Social Media for Commerce
Horizon Media and Petco
Tiger Pistol and Nestlé
StitcherAds and The Company Store

Best Use of Video
NTWRK
Aki Technologies and Primal Kitchen
TULA Skincare and Quirk Creative
In The Know and Complex – Bag Secured

Best Use of Technology
Bollé, M7 Innovations, and QReal
Clove and Attentive
Taylor Stitch
Selfly Store by Stora Enso
Too Faced and Snapchat
Next, iProspect & Google – Launch of Next On Site Advertising

Best Mobile App
NTWRK
Zappar & Countdown – Super Insects App
Work & Co, Gatorade – Launch of Gx app
Alto Pharmacy

Best Product, Category or Sub-Brand Launch Campaign
Franki by Francesca's
Sephora, Devries Global, RG/A, EventsAir – Black-Owned Beauty
NTWRK
Hims – Launch of the Blur Stick
AUDIENCEX
Cuyana – Launch of System Tote
Best Email Campaign
Canadian Tire and Movable Ink
Klaviyo & Catbird
Michaels and Movable Ink
Best Collaboration
Aki Technologies and Family Dollar
Therabody(RED)
Tiger Pistol and Nestlé
Crunchyroll
In The Know and Our Place

Best Retailer/Agency Collaboration
Belardi Wong and Backcountry
Brand3P and MGA Entertainment – L.O.L. Surprise! Celebration Store on Amazon
Linnworks and Turtle Wax
Nuts.com and Marketing Architects – Magic of Freshness
January Digital and David's Bridal
Nothing Bundt Cakes and Ansira
Best Customer Insight Strategy
Babylist
Paşabahçe Mağazaları – New Generation Store

Best Personalization Strategy
Continente
IKEA, Wavemaker, Ogilvy, Jebbit, Pinterest – IKEA Home "Renocations" Pin Extension
IPSY
Brooks Running
Lamps Plus
Aki Technologies and Primal Kitchen
Best Subscription Strategy
quip
BFA Industries -IPSY Glam Bag
Tata Harper
Best Omnichannel Experience
Verizon – Pivot to Touchless Retail
Olipop
Casper
Walmart
Vitabox
Fabletics

Best E-Commerce Experience
Brand3P and MGA Entertainment – L.O.L. Surprise! Celebration Store on Amazon
For Love & Lemons and Global-e
Pattern and Natreve
NTWRK
PacSun and and Linc Global

Best Customer Service Experience
PacSun and Linc Global
Aisera

Most Innovative Retail Model
Foxtrot Market
Leia Inc.
Ulta Beauty
NTWRK
JOOR

Best Digital Transformation
7-Eleven
Dutch – Launch of Dutch
Burton Snowboards
Lindt UK
Work & Co and Gatorade – Launch of Gx app
Paşabahçe Mağazaları

Most Responsible Retailer
Paravel
Aether Diamonds – Launch of the World's First Positive-Impact Diamonds