Verizon, Nike and Bombas are among 2021 Greater Good Awards nominees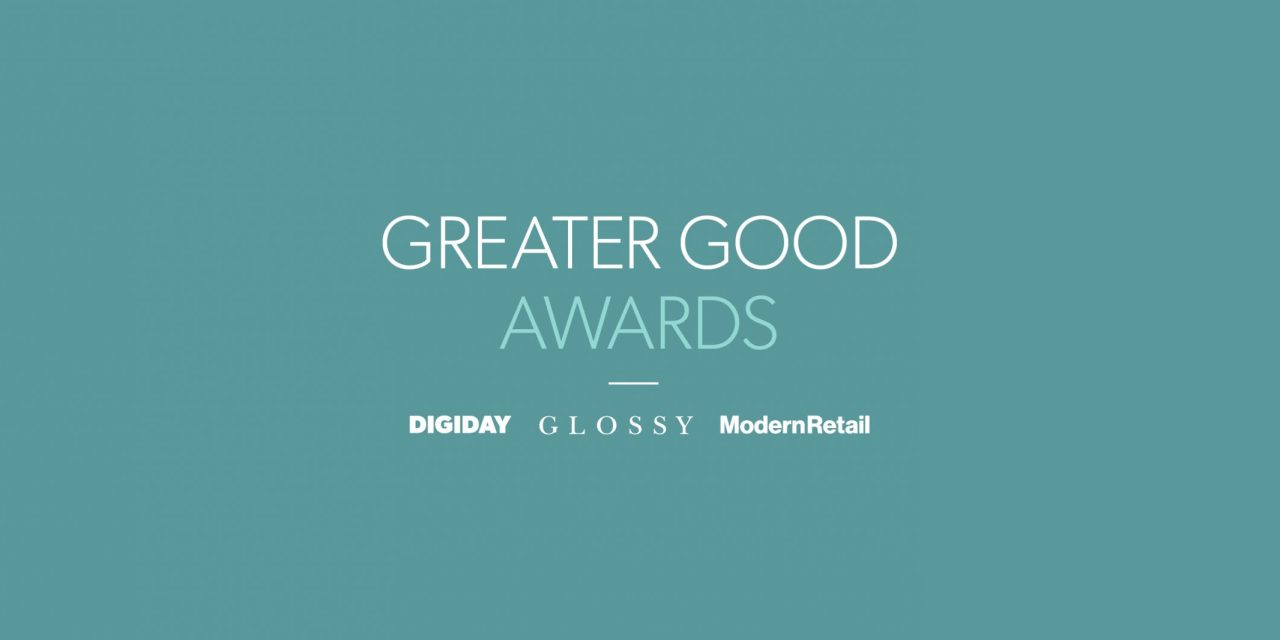 The 2021 Greater Good Awards nominees recognize companies that have excelled at social-good initiatives — particularly those that have raised awareness and educated consumers in areas like mental health, social justice, racial inequality, infectious diseases, sustainability and more.
Among this year's entries focusing on infectious diseases, ATTN and NBC broadcasted 'Roll Up Your Sleeves.' Presented by Walgreens, the prime-time variety broadcast was designed to inform and encourage people with COVID-19 vaccine concerns to learn the facts and get vaccinated. Hosted by Russell Wilson and Ciara, the activation provided a "thank you" to essential workers and featured comedic acts, real-life stories and informative conversations with entertainers and politicians. MTA and Work & Co. also raised awareness about COVID-19 vaccines in New York through the MTA COVID Tracker, which integrated city vaccination sites into its Live Subway Map. The initiative allowed customers to see more than 600 sites on the map, hours of operation, how to make an appointment and the type of vaccine offered at each location.
In the social justice categories, News Not Noise, a mobile platform founded by journalist and former Chief White House Correspondent Jessica Yellin, offers substantive, succinct information on news stories to give people a better understanding of — and more confidence to engage with — topics in the news. Another social justice entry is Upwave, the Ad Council and COVID Collaborative's 'It's Up to You' COVID-19 vaccine education initiative. To shift the public mindset from vaccine concern to confidence, the campaign used cross-platform video advertising. AI boosted the creative to ensure that the campaign resonated with target groups, directing people to information and resources about COVID-19 vaccines.
Verizon is shortlisted in the education category for the Verizon Innovative Learning programs, which provide free technology to students in school and at home. These programs include the VIL Schools Program, which offers tablets and a hands-on instructional coach in 511 middle and high schools. And the company's STEM Learning Programs offered science, technology, engineering and math education alongside college mentoring with a focus on rural female and minority male middle school students.
This year's entries also include Citi in the LGBTQ+ category. The financial services company's 'True Name' campaign included a partnership with Mastercard to become the first major bank to provide customers with the ability to use their chosen first name on branded credit cards and across customer service channels. In the racial justice category, entries include Forbes for the 'State of Black Entrepreneurship.' The ongoing content project incorporates historical research uncovering decades of underrepresented Black business successes, along with new quantitative data and multimedia storytelling that shows where Black entrepreneurship stands today and where it's headed.
Finally, in the sustainability category, Reformation and FibreTrace are nominated for advancing fashion transparency. The company's climate-positive denim collection features fiber traceability technology that allows customers to scan a garment's tag and view the denim's entire lifecycle.
As we wait to see which entries Digiday Media's judges will select for their winning roster, here's a look at all of our finalists below:
Infectious Disease TEGNA Work & Co – MTA COVID-19 Vaccine Tracker Upwave – Measuring the Ad Council and COVID Collaborative's "It's Up to You" COVID-19 Vaccine Education Initiative Mahlab – Pharmaceutical Society of Australia ATTN:, Walgreens and NBC – Broadcasted Roll Up Your Sleeves Presented by Walgreens Courageous Studios – Pfizer No Stone Left Unturned
Hunger Audible and Newark Working Kitchens This Saves Lives' The Table Grande Cosmetics and Feeding America Laura Geller Beauty Simply Organic – a brand of Frontier Co-op
Mental Health VidMob – VidMob Uses Intelligent Creative to Get Young Adults Talking About Mental Health Pinterest embraces body acceptance and bans all weight loss ads with #NoSizeFitsAll Four Nine – New Year's Revolution DoSomething.org and Harry's Good Skin by Topicals AARP Foundation and United Health Foundation
Social Justice Amplify Voices – Coach the Vote Campaign Polygon, a Vox Media network Six+One Frontier Co-op – Breaking Down Barriers to Employment Initiative Big Human – Launch of Subdial News Not Noise
Racial Equality Work & Co Uncle Nearest Premium Whiskey PepsiCo – Pepsi Dig In For(bes) The Culture Alaffia & The Alaffia Foundation – the empowerment and advancement of West African communities 3BLACKDOT – Gaming While Black
Gender Equality Kiva.org – International Women's Day Campaign Mahlab – United Nations Working Group on Discrimination Against Women and Girls Courageous Studios – HULU The Handmaid's Tale Freedom Journeys Courageous Studios – Secret You Can't Pause Progress Katz Institute for Women's Health, with Revmade Berlin Cameron, No7 Beauty Company, and Devries Global Group – Unstoppable Together
LGBTQ+ 360i x OREO: Proud Parent The Body Shop US — "Taking Pride in Taking Action" Citi – True Name Campaign FEMALE NARRATIVES & PEANUT: QUEER POSSIBLE RuPaul's Drag Race "Say Love" Campaign Bombas 2021 Pride Campaign: Proud in Every Way
Children Ally Financial VidMob – VidMob Gives Raises Funds to Fight Neuroblastoma Deloitte Digital – Ad Council and She Can STEM Psycho Bunny – Launch of Color Outside The Lines McKinsey Global Publishing – McKinsey for Kids: I, Robot? What technology shifts mean for tomorrow's jobs Proof Advertising & Subway® Restaurants – Subway Pro Teen Awards
Environment World Wildlife Fund (WWF) – For Nature For Us: Shutting Down High-Risk Wildlife Trade to Prevent Future Pandemics 3 Mad Fish – Launch of Maxwell House 100% Compostable Pods 4ocean Consumer Reports – Fighting for Fairer and Safer Access to Water Bluon Nike, Assembly & Mindshare Inspire & Drive Environmental Impact in Industry-First Move to Zero Campaign
Sustainability 3 Mad Fish – Launch of Maxwell House 100% Compostable Pods Aether Diamonds — Debut of Positive-Impact Diamonds Made From Air Narvar – Sustainable Retail Returns Innersense Organic Beauty Reformation – Reformation x FibreTrace® Collection Izzy Zero Waste Mascara – Launch of Izzy Zero Waste Beauty
Disaster Relief Horizontal Digital Underknown — LIVEMEDAID Fundraiser for Doctors Without Borders/Médecins Sans Frontières (MSF) Waiakea VidMob – VidMob Gives Raises $16 Million for CDC Foundation
Arts and Culture Artsy Psycho Bunny – Launch of Color Outside The Lines The Diversity Type Project: Creating a typeface that champions diversity Lycored CONVICTS x Dance Theatre of Harlem
Education VAHDAM® India VERIZON First Aid Beauty – FAB AID Singular.Live and Danvik School of Media – 24hr Fundraiser Tatawwar by Potential.com and HSBC Deloitte Digital – Ad Council and She Can STEM