A-Frame Brands CEO Ari Bloom on launching startups with celebrities like John Legend and Naomi Osaka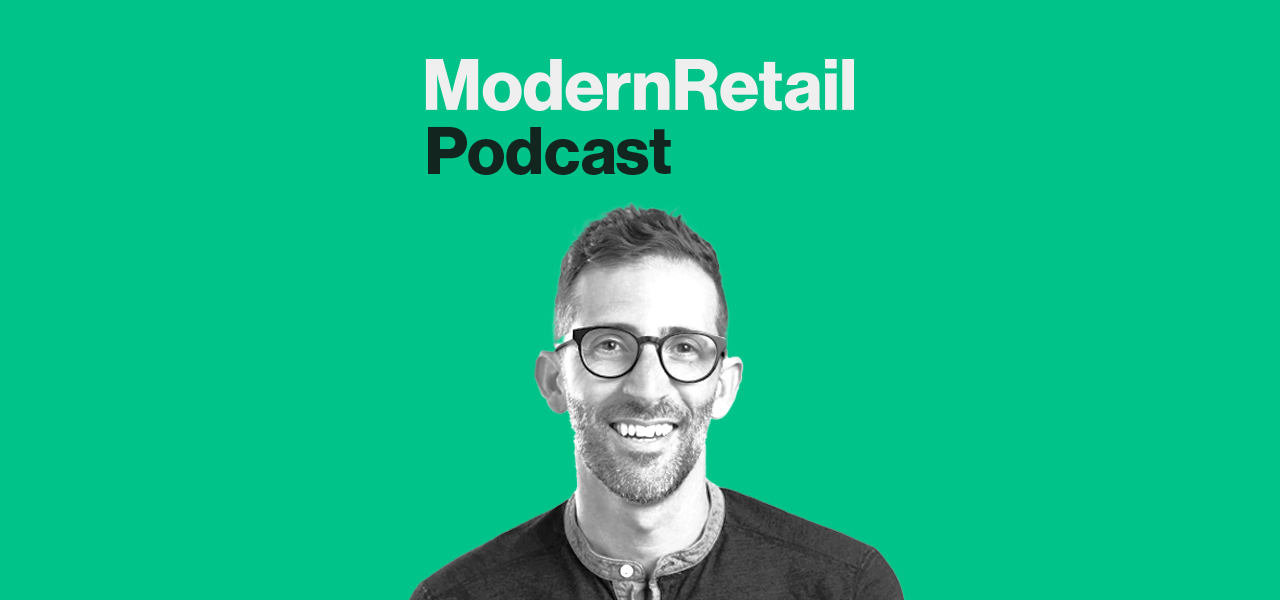 Subscribe: Apple Podcasts • Stitcher • Google Play • Spotify
A-Frame Brands is focused on building brands for underserved communities but with big names behind them. And national retail is a big part of its strategy.
According to co-founder and CEO Ari Bloom, there's a lot that goes into making a celebrity brand work. But he thinks he's tapped the formula. So far, A-Frame has launched brands with powerhouse names like Dwayne Wade, Gabrielle Union, Naomi Osaka and John Legend — and all of these consumer-facing products have launched in major stores like Walmart, Target and CVS. And while it helps to have a celebrity name to catch a big box store's eyes, Bloom thinks it's increasingly difficult to launch online only.
Bloom joined the Modern Retail Podcast and spoke about how he's approaching building out the A-Frame portfolio, and the thesis behind all of the brands.
The first pillar of A-Frame is finding obvious holes in the market. The first brand launched was Proudly, a baby care product backed by Dwayne Wade and Gabrielle Union, that focuses on children of color.
"How is it that you can Google search and find out that over half the kids in this country have a black, brown or Asian parent since 2014, and not see more brands and market dedicated to what is the majority of kids?" he said. "That's insane. So we started with that brand, knowing that there would be other opportunities."
After that, A-Frame launched John Legend's skincare brand Loved01 and the Naomi Osaka-affiliated suncare company Kinlo.
The tying bind for all these brands, beyond their well-known co-founders, is that they've all sought out big retail partnerships from the get-go. Bloom sees this as a necessity for any new company trying to really grow. Starting with only a website is a behemoth task, that he's just not interested in trying out. "The fact that you're just kind of going to open a door and hope people show up. That's really hard, especially today," he said.
Another thing that Bloom is very clear about is that A-Frame isn't using the A-list talent as mere figureheads. "We feel it's very important that the partner is a partner," he said. "So we go 50/50 with them." That means, the celebrity gets equity — but they don't get anything else up front.
As Bloom sees it, this is a way to find true partners — and celebrities that are actually interested in launching real brands. "It does kind of weed out a lot of folks," he said.
Here are a few highlights from the conversation, which have been lightly edited for clarity.
A-Frame's celebrity business model
"This is just our model — we feel like we stand for equity first and foremost. So we feel it's very important that the partner is a partner. So we go 50/50 with them. We set up a new company, and we are 50/50 partners. But there's no guarantees — there's no upfront. It is all about building equity. And we try to explain [as] if you don't get that it's actually somewhat of a self-selecting mechanism — like, if you're not interested in working and building something — then you're not the right partner for us. There might be other opportunities that are good for you, and you should go and look at those. But we do have that conversation with them. And it does kind of weed out a lot of folks."
Why Bloom isn't interested in DTC
"I'm also an investor in all the companies that I built. And I'm looking for all of the things that are going to help me get enough proof points that there's a market for a brand, first. And, second, that I have some built-in revenue day one. And doing it on your own… like the fact that you're just kind of going to open a door and hope people show up. That's really hard, especially today. And you're talking about doing a website, amongst millions that are out there and millions that are launching every year… God bless people that can do it, and it can happen. But it's increasingly hard, and I don't want to be in that business."
On the rise of celebrity brands
"I think every industry always works in a herd. Trends are trends for a reason. When somebody explained to me how the logic behind traffic — like how cars just naturally kind of eventually come together into packs — that's what we see in industries too. And something works and everybody rushed to it. I don't think it's a new formula. I think we've been doing this for a long time. It's possible we've made more celebrities in the past than we've used them — I'll go back to Ralph Lauren or Calvin Klein, you know, Donna Karen. We've been building brands around people for a long time. And what I've seen is that there are a couple of trends that were important. One was, during Covid, a lot of celebrities were not working. Let's just be honest — a lot of them were waiting for their paychecks because they couldn't either play their sport or they couldn't tour or they weren't filming. And they saw Ryan Reynolds make $600 million on a sale of his brand in 18 months, and they said, oh, I can do that."