'A recipe for disaster': Apparel retailers, crushed by inventory challenges, ramp up markdowns ahead of the holidays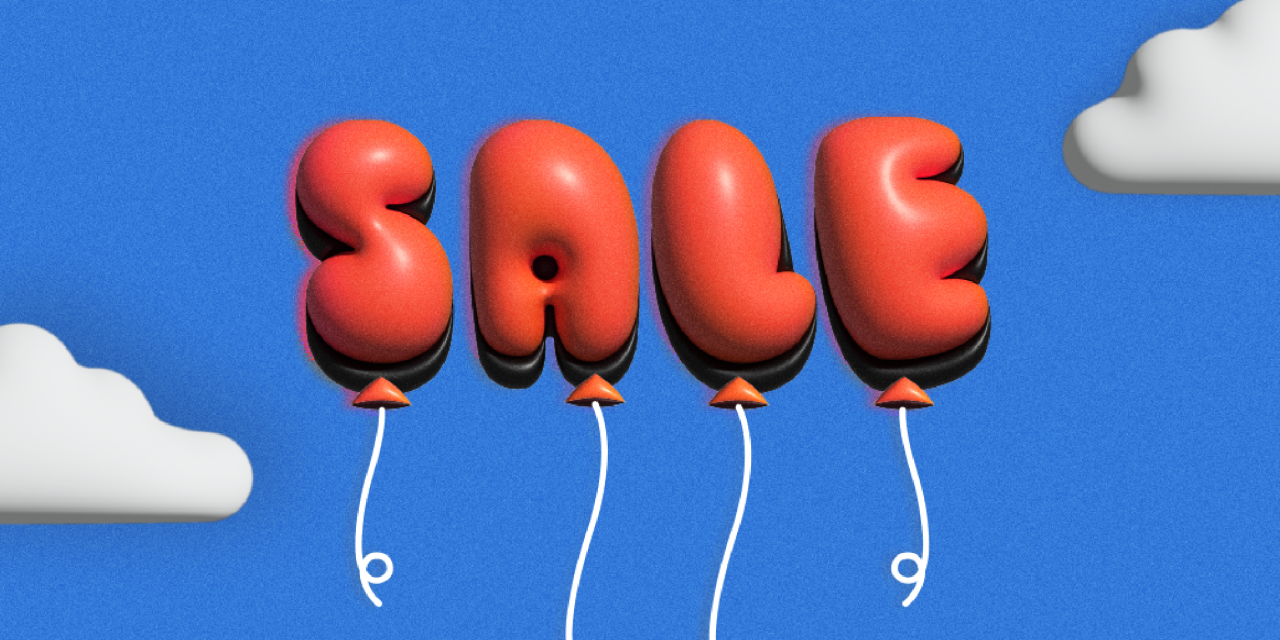 Ivy Liu
Hit hard by inventory challenges, apparel retailers are finding themselves in a precarious position in the lead-up to the holidays.
The same items that saw soaring demand a year ago are seeing that momentum fizzle. Many customers are curbing spending in the face of high inflation, with holiday sales expected to rise just 4% to 6%, compared to 2021's 15.1% increase, according to Deloitte. Supply chain disruptions first felt in 2021 continue to bleed into 2022, affecting how much merchandise companies have on hand. And, consumers' pandemic-era shopping preferences have increasingly shifted towards experiences like dining and travel.
According to data from the U.S. Census Bureau, clothing retailers were sitting on $58 billion in inventory in August, a 28.4% increase from a year ago. Now, companies saddled with excess product must figure out how to offload these items, while making room for next season's arrivals.
Many have turned to markdowns to clear out unwanted inventory ahead of Black Friday, Cyber Monday and Christmas. Nearly all of 150 U.S. retail executives recently surveyed by Accenture said that promotions fit into their plans for the season. Meanwhile, 35% said their companies are taking special measures or offering deep discounting to offload surplus, and 32% said they are re-optimizing pricing and promotions.
More than a month out from Thanksgiving, sales are already taking over the websites of the U.S.'s biggest apparel and footwear brands. Levi's, whose inventory was up 43% for the third quarter compared to the year prior, lists more than 800 items on sale across its men's, women's and kids' divisions. American Eagle, whose inventory was up 36% year-over-year in the quarter ending July 30, is offering 20% to 60% off everything. Gap Inc., whose inventory was up 37% last quarter compared to the year prior, has a 50% "Great Gift Kickoff," in addition to a 40% off coupon. And Nike, whose inventory was up 44% year-over-year in the first quarter of its 2023 fiscal year, has nearly 11,000 items up to 40% off.
"Because we had late product arriving for the spring, summer and fall seasons… we effectively have a few seasons landing in the marketplace at the same time," Matt Friend, Nike's chief financial officer, said in an earnings call last month. "We've decided to take that inventory and more aggressively liquidate it so that we can put the newest and best inventory in front of the consumer in the right locations." Friend acknowledged these promotions will likely eat into Nike's profits. "We expect second quarter gross margins to decline approximately 350 to 400 basis points versus the prior year, the largest impact across the fiscal year as we discount out-of-season product more aggressively," he said.
A new promotional landscape
It's a landscape very different from the one last fall and winter, Tyler Higgins, retail practice lead and managing director at global consulting firm AArete, told Modern Retail. "One year ago, there was no inventory. Everything was stuck on ships," he said. "The shoppers had plenty of excess cash. They were hunting down any inventory they could find, because it just wasn't available."
Fast forward 12 months, Higgins said, and "it's becoming a recipe of disaster, almost, for a lot of apparel retailers." They have far more inventory than they did a year ago, he explained, at the same time that shoppers are planning to spend less. "Every different retailer now has to come up with different strategies to ultimately move merchandise quicker and sooner."
Many big-box retailers have decided to push up their holiday promotions to entice more consumers with tighter budgets. Target — whose shares are down 33% year to date, largely due to inventory issues — kicked off deals in early October, while Amazon held its first-ever "Prime Early Access Sale" from Oct. 11 to 12. Walmart began accepting holiday returns on Oct. 1.
Changing spending patterns
High costs of goods continue to be top of mind for consumers and retailers. Prices in September were up 8.2% year-over-year — a slight drop from August's rate of 8.3% — according to the Bureau of Labor Statistics. Prices of necessities such as food, gas and shelter all rose over the past 12 months, at 11.2%, 18.2% and 6.6%, respectively.
At this time, customers are "prioritizing what they need now," Jessica Ramirez, senior research analyst at Jane Hali & Associates, told Modern Retail. For apparel, this translates to a "buy now, wear now" mentality, she explained. Apparel is also in a tough place in the larger market, Higgins said, because "trends are way faster moving than you would imagine."
Crucially, while retailers may offer sales, that doesn't necessarily mean that customers are going to spend more, Ramirez pointed out. Consumers "are just shopping in a larger window than they have before," she said. "We're not actually seeing that holiday sales will exceed last year. We're likely to see them flat."
Higgins expects the types of discounts to change on a weekly basis, with September, October and early November focusing on "huge markdowns and clearance events on, I'll call it, old merchandise — things that were either in trend last year, or showed up late or they had excess inventory of."
"I think as we get closer and closer to the end of the year, you'll see that markdown strategy expand to more different types of merchandise," he added.
Ultimately, promotions blitzes are temporary solutions to a temporary problem, experts said.
"It's expected that at the end of the fourth quarter, inventory levels will be reduced, and it would be surprising if there will be continued reductions into the first half of 2023," Dana Telsey, CEO of the consulting firm Telsey Advisory Group, told Modern Retail.