Better & Better co-founder Vladimir Vukicevic on blurring the lines between supplements and oral care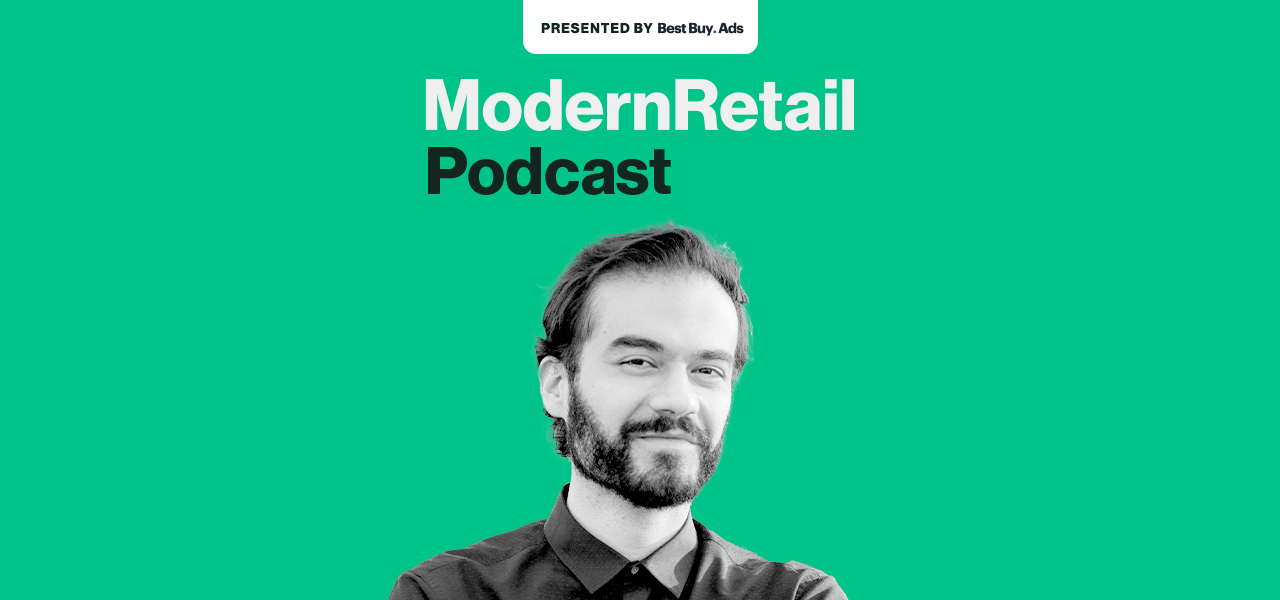 Subscribe: Apple Podcasts • Stitcher • Google Play • Spotify
Better & Better is taking an unconventional approach to oral care.
The startup makes a toothpaste infused with vitamins — a way to kill two daily-needs birds with one stone. But educating shoppers about how the product works is easier said than done. On the Modern Retail Podcast this week co-founder and CEO Vladimir Vukicevic spoke about how he's been positioning the company.
"I [wanted] to build something that's really personal and near and dear to my heart," he said. "Better & Better stems from my personal desire to not have to take any more vitamin pills or supplement pills ever again."
The big question for Vukicevic was, at first, whether or not Better & Better could make a product as he imagined. The second was if people would buy it. It took a few years, but both questions were answered. After hundreds of test formulas, Better & Better's first vitamin-infused toothpaste went to market. The company manufactured 20,000 units in early 2021 and sold out within six months.
With that under its belt, the company has expanded into new products like toothbrushes and floss, and raised a $4 million round of funding last March. Better & Better is now using that to expand its product offerings and toothpaste varieties as well as to go into new sales channels.
For example, Better & Better entered Amazon after focusing initially on its DTC website. According to Vukicevic, the company realized that it needed to be sold at the places customers most often bought their essentials. "Amazon is the starting point for a lot of people — for most people — when it comes to these types of products," he said. Since launching on Amazon earlier this year, it has become one of Better & Better's fastest-growing channels.
The focus now, according to Vukicevic, is to continue expanding Better & Better's product line as well as get into retail stores. The last few years, he said, have been a test to see if people want such a unique oral care product. Said Vukicevic, it's clear that people do.
With that, he said, "hopefully we'll be in retail by the end of this year."
Here are a few highlights from the conversation, which have been lightly edited for clarity.
On figuring out the right formula
"We probably went through 400, 500 different formulas. We had to switch the people we worked with a couple of times because they weren't getting it. We kept pushing them — it has to taste and feel like toothpaste, but still have the vitamins. So it has to have the element of foaming, cleaning, whitening while still delivering the sublingual process. We had to really find the right partners. And when we did, we were able to create that V1 formula in late 2020 and launch it to start getting into market and start getting market feedback from it. But, again, it took a lot of trial and error. And during Covid time, that was extra difficult because you couldn't just go to a lab and test 10 different things. It was a lot of mailing back and forth."
A hybrid category
"We fall somewhere between the traditional personal care world — which is very lax in its approvals and testing — and the supplement world — which is a little bit more stringent… you have to check certain boxes in order to get approval. So we're kind of right in between that. And so we've had to do both, basically. The toothpaste has to do what toothpaste does. And the supplements, the vitamins and the minerals that are added to the toothpaste need to be fully vetted and approved in any way that a traditional supplement that you would swallow needs to be approved. So it's kind of like double the work. But in the end, it manifests in a really good product that can be used for cleaning your teeth but also can deliver these doses of vitamins and supplements."
Why Amazon is table stakes
"We were looking at the data around toothpaste and around oral care, and quickly realized that more people search for toothpaste on Amazon than they do on Google — just like brute numbers. So Amazon is the starting point for a lot of people — for most people — when it comes to these types of products. It's almost as if the top-of-the-funnel doesn't really start at Google or Facebook or Instagram or beyond. The top-of-the-funnel for many people starts at Amazon. That's where they start to research toothpaste. That's where they start to look into different SKUs and different combinations and different versions. And so if that's where people are learning about these products, we realized that this isn't just a sales channel — this is a learning marketing channel, where we need to be in order to be successful and to be able to establish ourselves as a real powerful brand within oral care."