Brands are desperate to jump on Barbie bandwagon even without official collaborations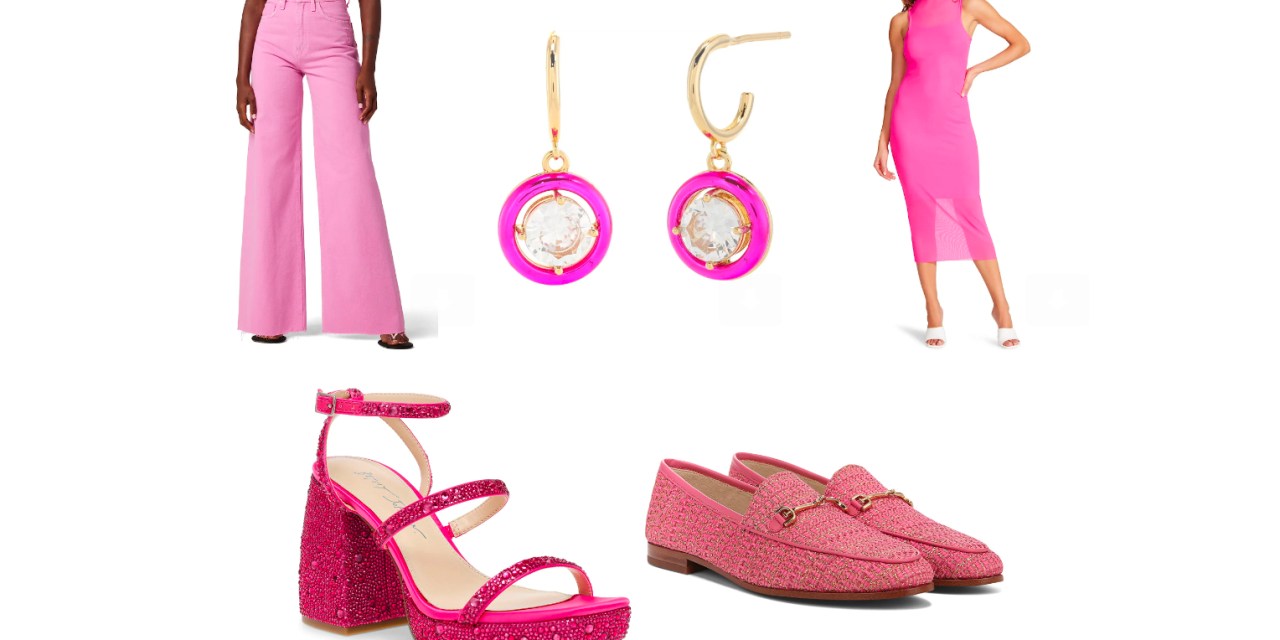 Zappos
More brands are getting in on the Barbie marketing craze, no Mattel collaboration required.  
Over the past few months, various brands have unveiled carefully-developed tie-in merchandise to the new "Barbie" movie. But as the anticipated film's release date inched closer, a slew of unofficial collaborations joined the party. In stores and online, it seems that any and every pink product is being promoted as a way to celebrate the film — without saying the word "Barbie" outright. 
Victoria's Secret social media accounts are featuring dozens of the retailer's pink apparel and fragrances that "embody the movie of the moment" – without officially calling out "Barbie." Similarly, this week companies like candle brand Boy Smells and toothbrush startup Quip are indirectly promoting their pink products as a nod to the doll's first live action movie. On Monday, Quip emailed customers asking them, "You and your oral care can be anything. Why not pink?" and offered 50% off its pink products. Boy Smells also promoted its pink-labeled candles and fragrances as a way to "complete your Dream House" — suggesting appropriate scents for different parts of the home, like the bathroom, vanity and living room.
Mattel has said that over 100 brands are officially participating in marketing campaigns and tie-ins ahead of the movie's launch. Brands like Zara and Cold Stone Creamery secured licensing deals with Mattel, developing co-branded products like pink gingham dresses — inspired by Margot Robbie's outfit in the film — and Cold Stone's viral "All That Glitters is Pink" ice cream flavor.
These types of releases allow the retail partner to namecheck the Warner Bros. "Barbie" movie and use its marketing materials, such as the official logo and trademarked pink shade. But for companies that did not strike an official licensing deal, they have to get more creative about how they are able to jump on the Barbie bandwagon by using more subtle language and imagery.
Some brands are keeping it simple by making Barbie memes featuring their products. This week Glossier — known for its millennial pink packaging — used the movie's "Hi Barbie" audio clip in TikTok posts featuring several of its beauty products.
Other companies, like Zappos, went a little further by curating a storefront of all their listed products that can be conceivably worn by Barbie. 
Throughout the summer, Zappos is promoting a secret storefront called Barbie's Dream Closet, which comes on the heels of the online retailer's recent "Mermaidcore" shop that launched in May for the release of "The Little Mermaid" movie. Zappos visitors can only access the Barbie-themed page by typing related terms like "Barbiecore," "come on Barbie" and "life in plastic" in the website's search bar. However, the result pages themselves do not make overtly mention the doll or the "Barbie" movie. The company has been promoting ways to reach the closet through social media posts, affiliate links and SEO search. 
Aside from official Barbie collaborations by brands like Crocs, the secret store features over 80 shoes and accessories that aren't officially licensed by Mattel, but do fit the doll's bright pink aesthetic. Items in the digital Dream Closet include hot pink Steve Madden heels and fuchsia Dr. Martens boots. 
Zappos' chief marketing and merchandising officer, Joe Cano told Modern Retail that the keyword-driven experience is a creative way to showcase on-theme products already sold on Zappos. It's also a chance for the company to embrace the element of surprise "and inject a dose of fun into the shopping journey," Cano said. "Ultimately reinforcing our commitment to delivering 'wow' to our customers." Zappos has yet to pull conversion numbers from its secret Barbie store, Cano said. But overall Barbiecore pink products on Zappos have specifically generated traffic on the site since the shop's launch on July 11.
One company is using the movie's release as an event opportunity. On Thursday, energy brand Gorgie co-hosted an in-store Barbie-themed party at Melrose Ave's Hypeach boutique. Hypeach promoted the event on its social media pages as a way to shop the retailer's "Barbie-inspired" fashions in person. Gorgie founder and CEO Michelle Cordeiro Grant said she wanted to get in on the resurgence of Barbiecore this summer, having grown up in the '80s Barbie era. "It has been an incredible campaign to watch and to see how many brands in different industries are joining in on the Barbiecore movement," Grant said.
While the young company doesn't have an official "Barbie" partnership like beverage brands Swoon and Olipop, Grant said Gorgie's pink cans make for a natural fit with Barbiecore marketing. "Featuring our Sparkling Watermelon Crush flavor at an event with Hypeach is the perfect way to join the conversation in a complementary way," she added.
Katie Thomas, lead at the Kearney Consumer Institute, said there many brands across retail and entertainment are being swept up by the movie's over-the-top rollout. In a way, the unofficial Barbie campaigns are indirectly promoting the movie on behalf of Mattel. 
"It's a win-win for Mattel and brands to tap into the Barbie trend, even without official sponsorship," Thomas said. Though, the lack of official licensing deals could mean less-than-ideal brand associations for Mattel without the financial compensation for the IP's usage.
As Thomas puts it, "with the seemingly ubiquitous marketing, why not advertise any pink product — or for that matter — any brightly-colored fashion, beauty or décor suitable for the Dream House?"