Brands like The Black Tux are rethinking their SMS strategies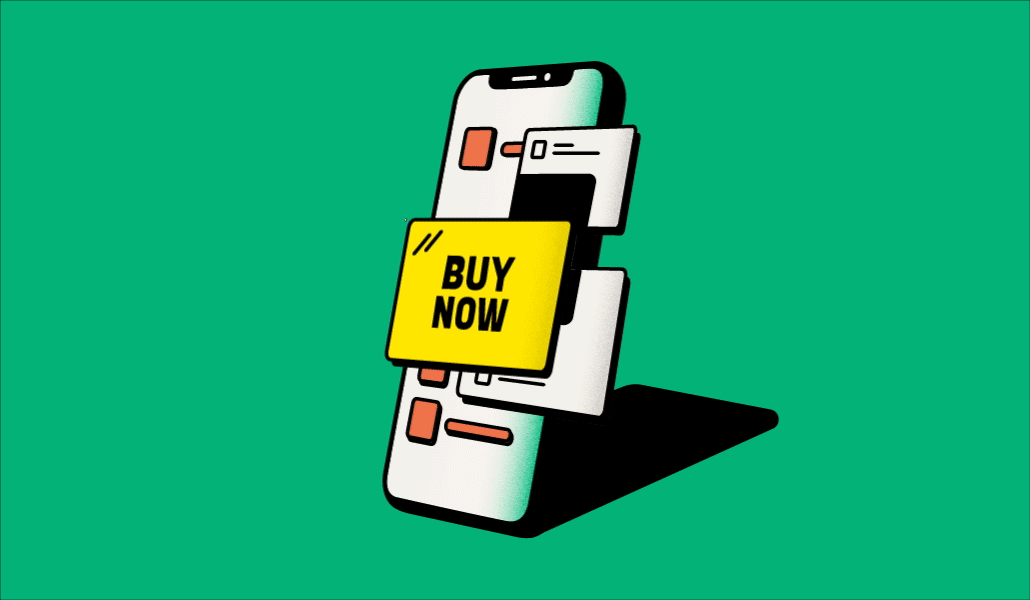 Ivy Liu
For years, retailers and brands have used SMS to advertise promotions or send discount codes. But, more companies are starting to use the tool in new ways.
The Black Tux, a fashion company specializing in tuxedo rentals, is using SMS to foster engagement with executives. Recently, the company's CEO and co-founder Andrew Blackmon sent a letter with his personal phone number to 10,000 of The Black Tux's most active customers. He thanked them for their business, gave them a unique promo code and encouraged them to text him with questions or comments about the brand. Hundreds of people have already reached out, Chief Marketing Officer Matt Sutton said, and one customer even shared a link to his wedding music video, in which he wore a tux from The Black Tux. Others share how much they like the brand, and some text Blackmon to ask if it's really him (to which Blackmon responds with a selfie).
The Black Tux's new campaign deviates from typical SMS marketing, which usually involves a customer opting in to receive messages from a retailer. Unlike email, SMS is more succinct, and because people are often on their phones, they tend to see the messages more quickly. Marketers use SMS for a variety of functions — including special offers and new product announcements — but as The Black Tux shows, more companies are starting to use SMS in a way other than "BOGO Deals Start Now!" Mented Cosmetics, for instance, sends its customers product-related quizzes. Til You Collapse, an activewear brand, uses SMS to collect user-generated content such as photos, videos and reviews to feature on its site.
Even platforms that work with brands are trying out new ways of using SMS. Last year, Postscript, which teams up with many Shopify brands, began testing conversation flow and answering questions from shoppers. One of its first trial participants was Dr. Squatch, a men's body care business. It used Postscript to personally answer questions or requests from customers, such as, "I want my husband to smell better."
In the past, Dr. Squatch might have responded to that request with discount codes for relevant products, like deodorant. But now, Postcript co-founder and president Alex Beller explained, the company could build a custom bundle of fragrances (which have higher price points) and promote that via SMS. Postscript has worked with about a dozen brands so far under the initiative, and it is slowly bringing in more businesses each month.
Since its founding in 2013, The Black Tux has amassed nearly 2 million customers. This year, to help carry the business forward, Sutton and Blackmon developed a new marketing strategy that centers on personalization. First-time customers, for example, receive a letter from Blackmon in their email inboxes that tells the brand's origin story and includes Blackmon's personal photos. Grooms who use The Black Tux's wedding planning services also get a text message when one of their groomsmen has secured their tux and is "ready to go." In March, The Black Tux ran an SMS pilot with Attentive to test which messages got the most responses from some 11,000 participants.
"We're being very careful with SMS in assessing it with the following criteria," Sutton said. "Every message provides utility, and every message, even in a limited character count space, needs to have some sort of brand language in it that makes it a little bit unexpected and personal."
Jeremy Goldman, senior director of the marketing, retail, and tech briefings at Insider Intelligence, applauded The Black Tux for sharing Blackmon's phone number with customers. "From a campaign standpoint, it stands out," he said. "I think that the one-to-one communications that he's offering there are essentially more unique than what a lot of customers get."
Many companies decide to use SMS because it's more private, Goldman said. Unlike email messages — which get lumped in with communications from countless companies — SMS messages are more immediate and aren't filtered into "spam." With SMS, "You're mixed with people's messages from their family, their trusted contacts and you've had that little bit of a competitive advantage," Goldman said.
At the same time, there's challenges with SMS, he added. The cost of sending out each incremental text message is usually higher than sending out an email, and customers can usually opt out of receiving SMS by texting "STOP." It's also easy for companies to fall into a trap of sending text messages at the same cadence as other companies, Goldman said. "There's a bit of a danger in look-a-like content. Everybody's testing just looks exactly the same," he said.
However, it's not impossible for retailers to attract attention via SMS. "The breaking-through-the-clutter aspect of any type of campaign is critical," Goldman said. "If you can do that, then you're going to generally stick out."