Collars & Co founder Justin Baer on riding the Shark Tank wave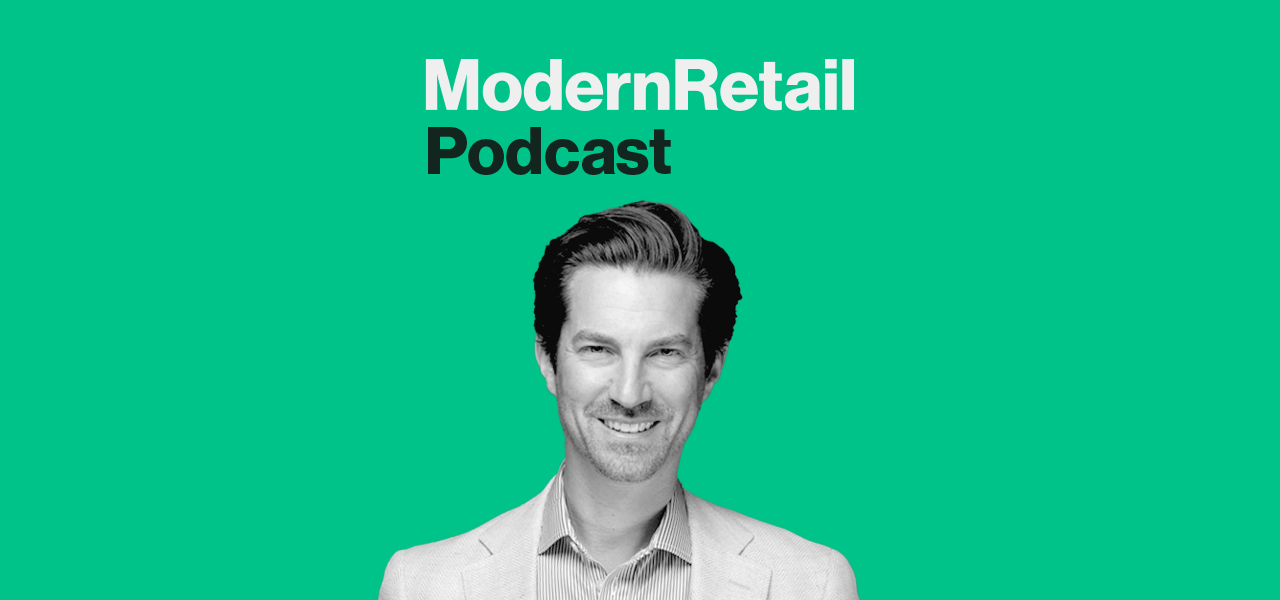 Subscribe: Apple Podcasts • Stitcher • Google Play • Spotify
Collars & Co is trying to create a new category that's one part casual and one part dressy.
The two-year-old apparel startup makes a collared polo shirt, along with other items, and targets predominately well-to-do males. It first got its start on TikTok, but an appearance and subsequent deal on Shark Tank led to a huge increase in sales.
"We saw about a 400% increase in the number of visitors," the night after the episode aired, said Justin Baer, founder and CEO of Collars & Co. "I think I attached about $200,000 to $250,000 in revenue that week." Baer joined the Modern Retail Podcast and dove into how he's growing his clothing brand.
Despite the sales spike, Shark Tank was just one helpful marketing moment. Baer, now, is focused on the long game. That includes investing in digital media as best as possible and even launching new retail concepts. For example, Collars & Co is going to open its first store in Chicago this month.
One of the big reasons the company is opening a store is because physical retail speaks directly to the customer Collars & Co targets. Our customer tends to be slightly older — it's an older gentleman that's 35 to 65," said Baer. "And not all of them are on Instagram buying clothes online."
With that, the Chicago store is a test to see if the model can work. "We definitely want the store to be profitable. It doesn't have to be that profitable, because it's not the main driver," he said. "And it's going to be a fraction of the revenue that we're doing DTC."
Another big focus for the brand is on finding more customers. While it's seen huge growth, Baer thinks there's more digital marketing to be done. "Facebook is still the best, but we try a lot of different things," he said. "We're trying a lot of different angles, newsletters, a lot of different online platforms." That being said, Baer said he initially got the company off the ground by showing off his first product on TikTok.
And while other brands test out new types of advertising like TV, Baer is still bullish on digital being a primary driver for his brand. "I think digital is still going to be 95% of our ad budget this year," he said.
Here are a few highlights from the conversation, which have been lightly edited for clarity.
How TikTok differs from other digital platforms
"[TikTok] is a great discovery channel — unlike Instagram or Facebook, where it's mostly people interested in following their favorite celebrities… You go on TikTok to find new things. And you're okay to watch people you've never seen before and hear what they have to say. And so it was an incredible discovery channel for Collars & Co and this dress collared polo concept — to kind of test it out to see do we have something here? Is this worth spending ad dollars on?"
The strategy behind the stores
"Our customer tends to be slightly older — it's an older gentleman that's 35 to 65. And not all of them are on Instagram buying clothes online. I think there's a good swath of gentlemen out there that want to touch it, feel it, see it, before they buy it — and even just get introduced to the brand. We did a pop-up shop in Tyson's Galleria, which is a nice mall in the Washington DC area… at was kind of a test — just to see what's going to happen here. I had no idea. And, it crushed it. It was amazing. It was so fun for guys to walk by and talk to them about the story and put the shirt on… And it was an awesome experience. And from that, we did see higher average order values. And we saw that those customers did have longer LTVs than a traditional customer does. So somebody we can acquire in-store was more valuable to us."
Why Collars & Co is not on Amazon
"We've had Amazon reach out and say you should sell on our site. And we don't want to do that — right now at least. I've seen some other brands try and sell some of their slow-moving products through Amazon. To me, we're trying to create this more elevated affluent brand. And to me, I think unless you're super established, I just feel like it cheapens it a little bit — being on Amazon. But I can be swayed. We'll see how it goes. I know there are a lot of luxury brands on there. But I don't know — I don't think it fits our story right now."