DTC brands are marketing subscriptions to price-conscious customers amid inflation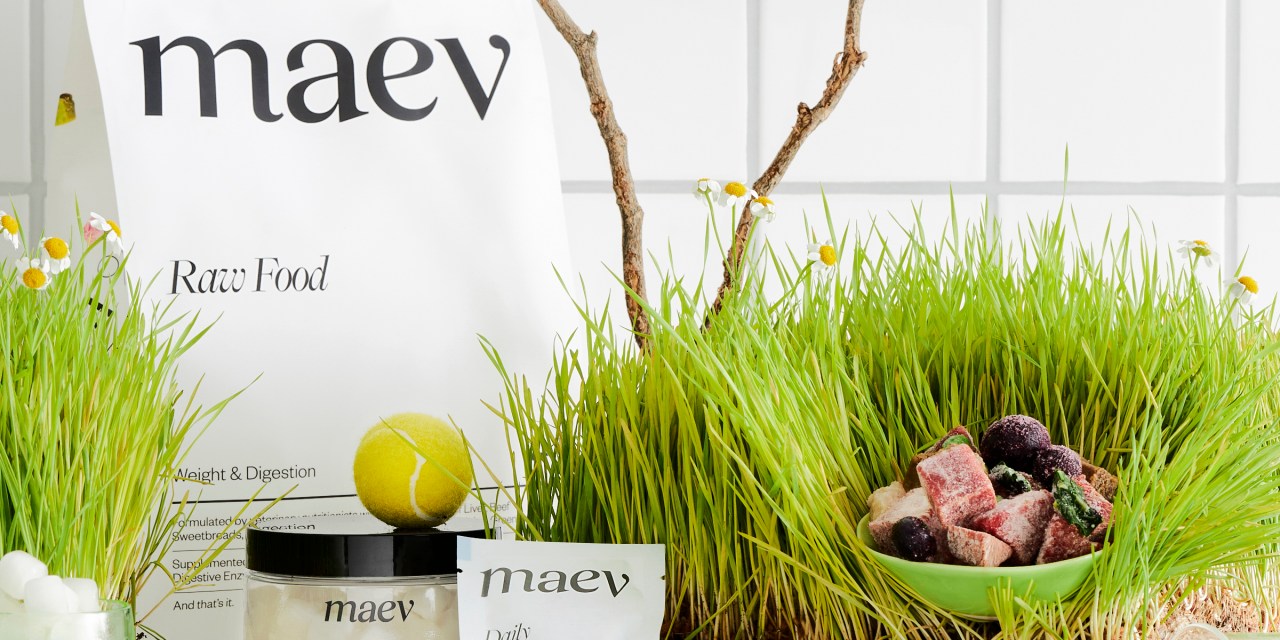 Maev
Amid inflation, DTC brands are marketing their subscription plans as a money-saving play.
With countless brands raising their prices over the past year, some are encouraging shoppers to "lock in" rates by signing up for subscription plans right now, before inflation forces more companies to raise prices further. 
Companies have marketed their subscription programs as an aid to a variety of customer ailments over the years, positioning them as a way to save time or money or to ensure that they would continue to get a reliable supply of product amid Covid-induced supply chain shortages. However, with inflation increasingly leading some shoppers to tighten their wallets, spotlighting subscribe and save plans is proving to be a successful tactic for some direct-to-consumer brands. 
Katie Spies, founder and CEO of raw dog food brand Maev, told Modern Retail that "subscriptions provide a sense of stability in volatile periods." This is the case for both the customer and the business, as it helps with forecasting and marketing costs. 
"Planning for the year ahead, we're already starting to see consumers faced with tighter budgets and inflation impacting our category and our own supply chain," Spies said. 
With that in mind, Maev recently deployed a few tactics geared toward price-conscious customers. 
The first strategy was to more prominently mention Maev's grandfathered pricing system Spies said. "Once they're subscribed, they get to lock in that price for life," she said. Maev's subscription pricing runs for $169 for four weeks worth of food, which comes to $2.82 per meal. Spies said that the company doesn't have any plans to raise prices in the future. But, she believes that the proposition — that Maev won't raise prices on existing subscribers is enticing to customers right now at a time when prices are increasing in a lot of other categories.
Spies said this subscription promise is part of Maev's "price transparency" mission, and is a focal point of many of the brand's marketing campaigns – including social media and email newsletters.
Another subscription perk is Maev's cashback program, where loyalty members earn cash back equivalent to a 15-25% discount on every purchase, a program that was launched last year. Over time, subscribers earn more cash credits to use toward future orders; the longer they stick with Maev, the higher their loyalty tier, Spies said.
A promise to lock in subscription rates has been popular among pet brands. In August, Bark CEO Matt Meeker told Modern Retail that customers are guaranteed to pay their current rate on future boxes as long as they keep their subscriptions active.
For July 4th and Labor Day, coffee brand Bean Box ran promotions on its coffee cag subscription to encourage customers to sign up and save on coffee beans. Much of the campaign revolved around saving on home-brewed coffee by breaking down the recurring subscription price, according to the company. For instance, highlighting the fact that one coffee bag provides over 24 cups at about $0.55 per cup – compared to the spiking $5-plus coffee shop order. 
The deals were a limited-time only sign-up, with customers receiving their first bag for $9.05 during Labor Day Weekend. A similar promotion ran during July 4th weekend, where customers received their first bag for $7.04 when subscribing.
The promotion was meant to encourage new customers to opt for a subscription to save long-term. Normally, a Bean Box subscription starts at $20, through which customers can receive one bean bag of coffee weekly, bi-weekly or monthly. Bean Box experienced a 50% lift in subscriptions week-over-week from the Labor Day promotion, Bean Box co-founder Ryan Fritzky wrote in an email.
Jenna Jackson, principal of growth at Cavu Venture Partners, said that whether it's through subscribe and save programs or Amazon subscriptions — e-commerce brands are trying to lengthen their existing customers' lifecycle and extend their runway into next year.
While many customers tend to cancel nice-to-have subscription plans during hard times, Jackson said some are finding value in keeping them turned on. "We're seeing more brands capitalizing on subscriptions right now," Jackson explained. "It makes sense in certain categories, like pets and food where convenience is needed," she added. 
Showcasing savings over time was the theme of online wholesale retailer Boxed's most recent ad campaign. In a subtle dig at Amazon, the company honed in on the advantages of bulk subscriptions — at a time when many grocery brands are increasing their prices.
While daily commodities like coffee and pet food are primed for subscription, even one higher-end brand is building its business around its subscriber base – especially as warnings of a recession loom. 
Jolie, a beauty brand that sells showerhead filters that purport to protect hair and skin from hard water, has had a refill subscription program in place since it launched in December 2021. Over the past year, Jolie has encouraged customers to opt for recurring subscription plans and save on a refill every three months; the company charges $165 for an à la carte order and $148 for subscriptions. 
"Currently, 80% of all Jolie customers opt into our subscription option for the simple reason that the filter needs to be replaced every 90 days to perform properly," said founder and CEO Ryan Babenzien. Focusing on this proposition has become a major part of Jolie's marketing strategy for the past few months.
Currently, much of Jolie's marketing is done through user-generated content, with customers sharing on social media their unboxing experience, installation and the impact the filter has had on their skin and hair. "This digital word of mouth from our consumers, we believe, is the best form of marketing," he said. Babenzien doesn't solely credit the user-generated content with the high subscriber base, but said showing the product's efficacy over time has stretched its shoppers' life cycle. 
With new customer acquisition becoming more and more expensive, these DTC brands are finding that promoting discounted subscriptions is also helping plan for demand in an uncertain environment. 
"As a subscriber, customers are signaling to a business that they intend to return," Maev's Spies said. "In exchange, we can give a better price at the outset because we can afford a longer payback period on marketing costs than with one-offs."