E-commerce brands experiment with new discounts to woo price-conscious shoppers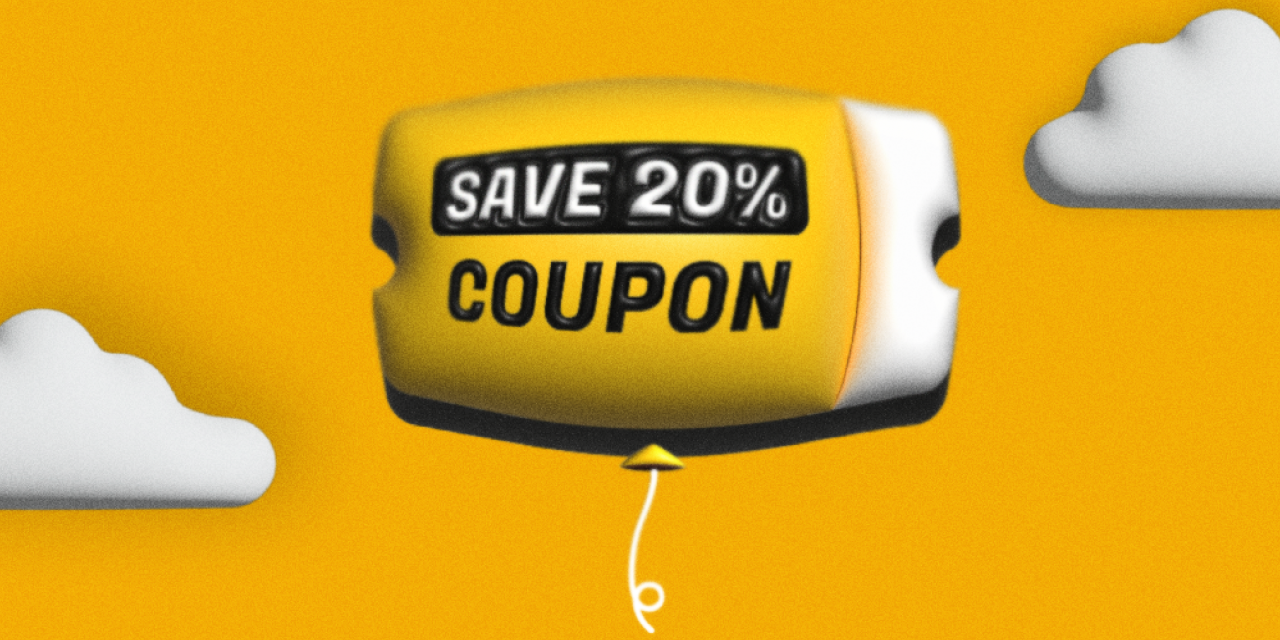 Ivy Liu
This story is part of Inflated Expectations, a Modern Retail series about the impact inflation is having on brands and retailers.
To drum up excitement for a new sale this summer, luggage and accessories company Calpak decided to experiment with hosting live shopping on its website.
In the past, Calpak has experimented with live shopping on Instagram, but conversions hovered around only 1%. But at a time when inflation is making shoppers hesitant to splurge on new products, the company decided to give live shopping another go. Each session might feature a different promotion, be it a gift with purchase, a percentage off or a deeply discounted bundle. Sales are advertised in advance, with customers able to save a calendar invite. During the sessions, they can ask questions about the products before making their purchase.
"We're really trying to diversify our offerings to customers, and really getting the content that they're looking for to be able to make an informed decision on their purchases," Calpak's director of marketing and sales Jeannie Shin said.
Many DTC brands haven't traditionally offered discounts, or only done so during critical sales periods like Black Friday. But this summer, customers may be on the hunt for bargains on discretionary items as they navigate increased prices of groceries, housing and gas. So while big-box stores offer discounts to sell off surplus inventory and attract budget-minded consumers, many DTC brands are starting to experiment with a variety of incentives like flash sales and new discount formats.
Ampla, a software company that offers lines of credit for consumer brands, found that discounts have increased among the companies it works with. Ampla vice president of marketing Mike Grillo, said that median discounts among Ampla-financed brands rose from 19% in July 2021 to 22% in July 2022, while the percent of orders that utilized a discount was 13% higher in the same timeframe.
So far, the results Calpak has seen from its live shopping flash sales are encouraging: one such event saw nearly $79,000 in sales in 49 minutes for a $250 bundle of luggage valued at $545. Overall conversions range from 15% to 18%.
That's not the only discounting tactic Calpak's marketing and sales team is deploying. This summer, the company also hosted a first-of-its-kind back-to-school campaign that offered a 10% discount on products like backpacks and lunchboxes, to appeal to parents on the hunt for a deal. While the brand has traditionally marketed itself around travel rather than day-to-day, the positioning helped generate 145% year-over-year growth.
"​​What's so important about our new direction of promotion and discount strategy for every single month is just, what is the right messaging that we can send with that little bit of promotion? And it does seem to make the difference," Shin said.
DTC discounts
Some brands are leaning right into the issue with "anti-inflation" themed discounts, such as Everlane and Harbor Freight. Another is online marketplace Zulily, which has been promoting an "Outsmart Inflation" offer off certain back-to-school items. The discount is an extra 8.5% off — the same amount that the consumer price index is up compared to last summer — that applies on top of their back-to-school offers.
Andrea Conrad, Director of Brand and Communications at Zulily, told Modern Retail in an email that the brand aims to prioritize value and affordability to help "maximize household budgets." But this year saw an added awareness of the budget pressures families are under, which fueled the new campaign.
"As back-to-school approached, we recognized that moms were feeling the pinch and inflation was meaningfully impacting their lives," she said. "To help lessen the stress and mental tax of the urgency and 'to-do' list, we wanted to offer an even greater discount to our incredible deals to give back the current inflation rate on back-to-school items – back-to-school shopping without breaking the bank."
Sparkling water brand Sound is another company that's changed up its discount strategies to appeal to the budget-minded consumer. Co-founder Tommy Kelly told Modern Retail that for the past few quarters, Sound has started offering a new discount focused on specific order sizes or flavors, such as a Memorial Day Weekend sale that offered 25% off two cases or more. Average order values were up 32% compared to the prior quarter, Kelly said.
The goal is drive up average order values for non-subscribers — who make one-time purchases — and reduce shipping costs per case. The discount also doesn't undercut the purchases of Sound subscribers, who get 20% off their recurring orders of a case or more.
"We did see a minor reduction in orders placed on these discounts, but dollar sales were up and we've also seen a reduction in subscriber churn as a result," Kelly said.
Polly Wong, president of direct mail marketing firm Belardi Wong, frequently works with direct-to-consumer brands that target affluent customers. Typically, that segment doesn't require significant discounts or promotions in order to convert, she said, beyond a new customer acquisition offer, or influencer-linked discount code.
But DTC brands could face increasing pressure to offer discounts into the fall and holiday season as big-box retailers and marketplaces start discounting amid an inventory glut. Such discounts could be especially fruitful for bringing back lapsed customers, Wong said.
"Even the most affluent consumers have middle-class spending values, and so everybody loves a good deal," Wong said. "And I just think these collective factors are going to really put some pressure-testing on these brands to be promotional this back half of the year."
Using social and web interfaces to fuel discounts
Matt Kates, svp of strategy at loyalty provider Clarus Commerce, said brands are finding new and creative ways to promote discounts. One example was fast casual Asian cuisine brand PeiWei promoting a new drive-up menu on social media with a giveaway where the first commenters would receive a $5 gift card.
"Brands are looking for different ways to leverage coupons and discounts, both to be more surgical in how they use it and to be more creative," Kates said.
And while brands may see success with social-fueled strategies, Kates said that a traditional coupon remains one of the most popular types of incentives among consumers. That's especially true for coupons that can be saved on apps.
"People always want it because of the immediate gratification of it," he said. "There's tangible value to it, versus loyalty points or contests or chances to win, or even rebates where there is an extra step."
Get the latest news and analysis with the Modern Retail daily newsletter. Sign up here.
A recent Clarus survey examined how consumers engage with a brand on social media in exchange for an incentive like a discount code or free item. Results showed that engagement dropped off based on the specificity of the ask. While 42% of respondents said they would follow a brand in exchange for a discount, just 26% said they would comment on a post and 15% said they would use a hashtag or tag the brand in a post.
Still, 39% of respondents said they haven't engaged with a brand on social media in exchange for an incentive. Kates said the results indicate that people are careful about what they associate with their own personal brand.
Bev, a canned wine and spritzer brand, launched a tiered discount strategy this summer that includes a "motivator bar" on its website to show shoppers the discount they could receive based on their cart size. Shoppers would start with get 15% off, then get 20% off when the purchase went past $150, and $25% off $250 or more.
For the company, which experiences high shipping costs due to its liquid product, it was a cost-effective way to get bigger orders out and increase margins.
"Overall, this strategy has been very successful for us, producing a 178% revenue lift during this last 4th of July sale period (versus our average baseline)," Bev said in a statement to Modern Retail. "And in terms of customer demographics, not just discount shoppers either; most of these customers were top or mid-funnel customers who needed a nudge and have largely become repeat purchasers."