Q&A
// September 6, 2022 ■ 4 min read
'Every healthcare professional is a walking billboard': Figs CEO Trina Spear on finding growth opportunities post-IPO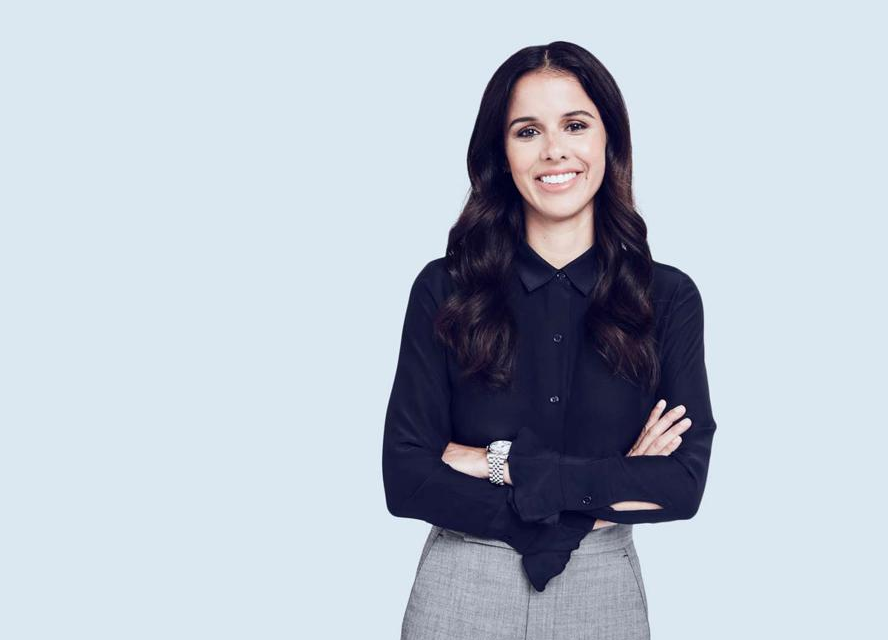 Figs
Get the latest news and analysis with the Modern Retail daily newsletter. Sign up here.
Figs co-founders Trina Spear and Heather Hasson rang the opening bell in May 2021 as their company went public on the New York Stock Exchange.
A little over a year later, the direct-to-consumer medicalwear brand plans to continue engaging with healthcare professionals for all their apparel needs. Part of the company's focus now is to make its products available to more countries and offer more products beyond scrubs. 
Figs, which was founded in 2013, is currently available in 10 countries outside of the U.S. — including Canada, the U.K. and Australia — offering products like scrubs, joggers and lab coats. Though a niche market, healthcare is a fast-growing occupation with employment expected to rise 16% from 2020 to 2030, according to data from the Bureau of Labor Statistics. The company's net revenue was up 20.9% year-over-year in the second quarter to $122.2 million, which was driven by a rise in active customers. After soft-launching in seven new countries in the EU in April — including Belgium, France and Germany — its international business grew 18%, despite minimal marketing. 
Now, the company is trying to continue growing while maintaining its DTC roots. In a conversation with Modern Retail CEO Spear spoke about her vision for the company and how she plans to execute growth in the coming months. Figs said it is interested in launching its own in-person shopping experiences, like pop-ups and other retail formats. Figs previously opened pop-ups in Los Angeles, California and New York before the pandemic. But even with these ambitions, the company still sees huge gains from organic channels.
"What's so differentiating about our company is that so much of it is driven by word of mouth," Spear said. "Every healthcare professional is a walking billboard, acquiring the next customer for us and that word of mouth dynamic is really unique. It's why we are so efficient in terms of our marketing dollars, and it's also why we've been able to grow in such a profitable way."
When it comes to expanding its product offerings, Figs is paying attention to the layers healthcare professionals wear within and outside of their scrubs. During its second-quarter call with investors and analysts, Spear said its underscrubs category has grown 60% year-over-year and its overall lifestyle offering grew 70% year-over-year. 
This interview has been edited for length and clarity.
Figs has been vocal about its plans to offer more products to healthcare professionals. How do you plan to execute that?
There's so much more that we look to do within the underscrub category, in terms of what healthcare professionals are wearing now. Many are wearing cotton, long sleeve shirts that are not technical or performance-based at all.
The other piece of the layering system that's a huge opportunity is our outerwear. Before Figs, healthcare professionals were wearing The North Face or Patagonia fleece — those are great brands but very much made to go outside, going hiking and rock climbing and doing more outdoor activities. Our fleeces and vests are really made to be worn indoors, in healthcare institutions.
All of these products have become part of our layering system. And so, that's been a key growth driver in the business and will continue to be over the long run.
Why did Figs decide to focus on international expansion?
There's a big part of the healthcare profession that doesn't yet know about Figs. And so, a big priority of ours is engaging those people and introducing the brand to them. Our brand awareness is only about 22%, so there's a huge opportunity to introduce a big part of the healthcare community to Figs — and not just in the U.S. [but] also internationally.
We just launched seven new countries across the EU, which is exciting. What we're really doing right now, from that standpoint, is building a very strong foundation and localizing — localizing from a marketing standpoint, localizing from a currency and payment and checkout standpoint. 
It's just a matter of time before we're able to serve the entire healthcare community, which is about 120 million healthcare professionals around the world.
Will there be a point in time where you expand to other channels?
We are very much committed to being a DTC company. And DTC, to us, is selling online but also selling offline. It's just controlling the channel.
It's really about being truly vertically integrated end to end, controlling all of our manufacturing, how we make our products, all the way to how we sell them.
What we're not looking to do is sell through other parties and sell through wholesale distributors. So we're excited about having… pop-ups or other retail formats.
How do you plan to stand out from the new players entering the category?
If you actually look at the numbers, these companies that have come along are really tiny. Our next closest competitor is about 1/10th our size.
At Figs, we don't really look left, we don't look right, we focus on our own [business]. We're the innovator, we're number one, we're the leader in the space. And so we have to continually be better and faster and smarter
It's really hard to build an authentic brand, and that's what we've done over the past decade. We built an authentic brand, connected with this community in such important and meaningful ways and that's what we're gonna continue to do.