From zoos to aquariums, inside Open Water's unorthodox sales channels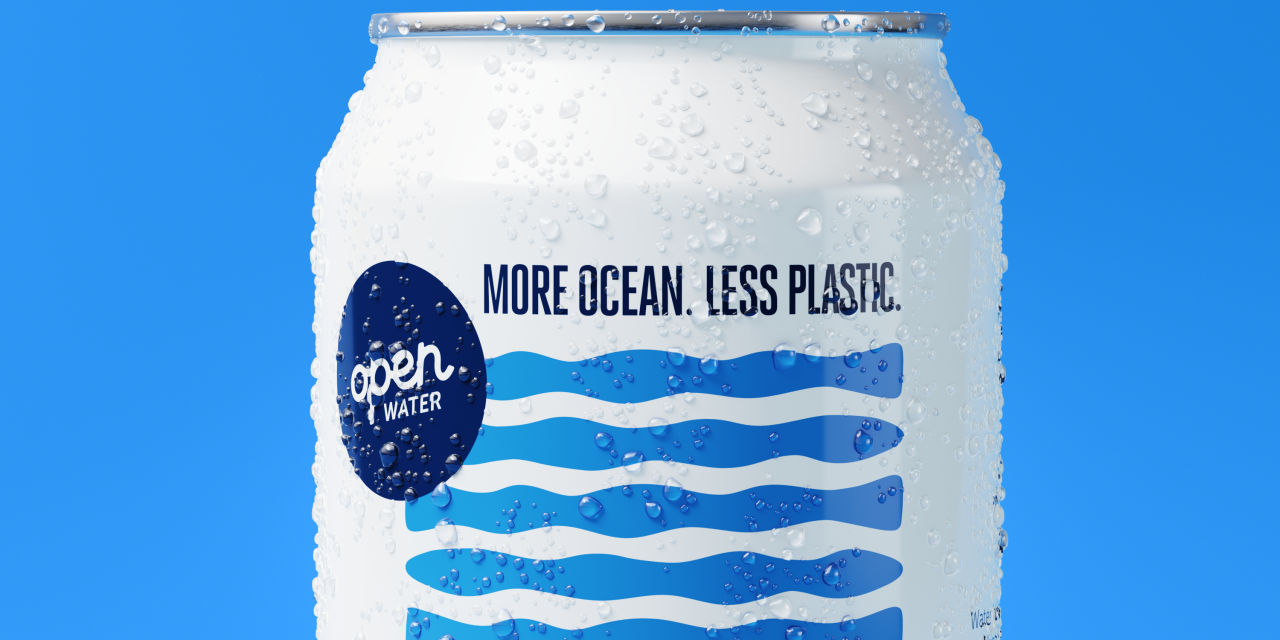 Open Water
While most startups might be clamoring to get a spot in as many traditional grocery stores as possible, canned water brand Open Water took a wilder route. 
A big part of Open Water's brand identity is its commitment to eliminating plastic waste in the ocean through its recyclable packaging and climate neutrality. After noticing how almost all zoos and aquariums have exhibits on plastic pollution, Open Water saw them as an effective channel to sell products and educate people about its brand's messaging shortly after the brand was launched in 2014. Zoos and aquariums — as well as restaurants and hotels — (collectively called on-premise channels) now make up 85% of Open Water's total revenue. 
"You would go to [zoo and aquarium] cafeterias and it was like a sea of plastic in their coolers. And so, there was this huge disconnect between what they were talking about for their guests then what they were offering," said Jess Page, co-founder and chief brand officer at Open Water. "I don't think many food and beverage companies take that route, but for us, it was about finding our niche and it was a unique situation where we could talk to consumers about issues that were that were top of mind." 
Zoos and aquariums are both sales and education channels for Open Water, which offers products like still and sparkling water. Meanwhile, its hotel and restaurant partners choose to work with Open Water because of its sustainable messaging, Page said. Open Water said its products had resonated well with customers at fast-casual restaurants and boutique hotels, which drove the company to further focus on the on-premise channel. For companies in the beverage industry, alternative sales channels have become highly sought after because it helps differentiate themselves from competitors. 
The company claims to be the first company to put water in an aluminum bottle when it launched in 2014. Up until 2020, when it finally entered traditional retail stores, 95% of Open Water's revenue came from on-premise channels. Open Water declined to share specific numbers but said it has doubled its revenue every year since 2020 and has raised less than $4 million in lifetime funding. 
Open Water is currently available in 1,500 retail doors across the country, including Thyme Market, Erewhon and Stop & Shop. The company decided to start entering traditional retail stores in 2020 when some on-premise locations had to temporarily close and it saw people actively look for alternatives to plastic bottles. One of its retail partners, Weaver Street Market, got rid of its plastic bottled water and made Open Water its primary partner.  
Page said the company currently has "tens of thousands" of on-premise partnerships, including the Audubon Zoo and Audubon Aquarium in New Orleans, Four Seasons Hotel and fast-casual restaurant Cava. Open Water is currently available at over 25 zoos and aquariums throughout the country. It is currently partnered with some of the largest organizations, including the Indianapolis Zoo, the Seattle Aquarium, and the Oregon Coast Aquarium. Its packaging also reiterates the brand's positioning with its tagline "More ocean. Less plastic" written on the bottle.  
"There's already education happening for the guests around plastic pollution when they're going around and looking at the exhibits, and then to be reinforced by what they're finding in the cafeteria," Page said. "Aside from the brand awareness, which these on-premise locations do create, we're seeing millions and millions of Open Water trials monthly through the on-premise channel." 
She said these on-premise locations allow Open Water to have a captive audience and spend less on marketing as it doesn't have to compete with other brands. In 2022, the company said it spent just $20,000 on digital advertising.
Non-traditional sales channels can indeed be an opportunity for brands to stand out from the pack, said Dan McCarthy, assistant professor at Emory University's Business School. One of the biggest challenges for food and beverage brands is that they are all vying for the same limited shelf space in retail. As a result, brands like canned wine company Archer Roose have started looking into hotels and stadiums as sales channels, while Delta Airlines started serving ​​Tip Top's canned cocktails on its flights in 2021.
"The effective customer acquisition costs could be significantly lower there than they would be if they were to try and fight their way through into a Whole Foods or something like that," McCarthy said. "If you're the retailer, I won't say that these sorts of companies could be a dime a dozen, but it can be hard to differentiate."
In the future, Page said that it expects its revenue to be closer to a 50-50 split between on-premise and traditional retail as its products enter more locations. It also expects to bump up its investment in marketing as it grows its traditional retail presence.