How dupes are taking over TikTok — and giving premium beauty brands a run for their money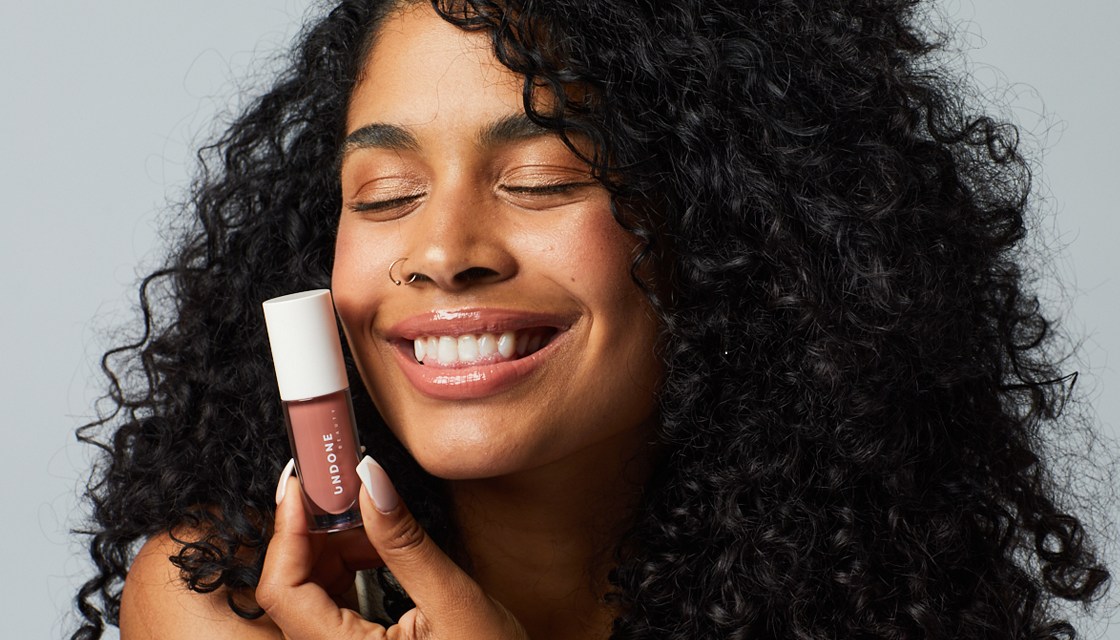 Undone Beauty
Cheaper beauty brand alternatives — or dupes — are getting the internet limelight.
Partly thanks to comparison videos on both TikTok and YouTube, clean makeup brand Undone Beauty has seen its Google searches grow 100% year-over-year in 2021. Its products had been labeled as cheaper alternatives to higher priced cult favorite brands like Fenty Beauty and Clinique. Similarly, a TikTok video that garnered roughly 5 million views, compared E.l.f.'s $10 Power Grip Primer to Milk Makeup's $36 Hydro Grip Primer.
"It's always easier for somebody to understand something new when it's compared to something they already know," said Ann Somma, founder of Undone Beauty. "Some of the products that we have that have been positively compared to more expensive products are products we've had for three-plus years."
As viral beauty products on platforms like TikTok sell out, dupes — products that influencers claim offer the same quality for a much lower price — often gain some eyeballs too. Searches for the term "dupe" rose 40% year-over-year in June, according to marketing research platform Think with Google. This signals an opportunity for drugstore brands to possibly acquire new customers and grow their name recognition prompting some to even embrace the trend.
Gaining dupe stardom
Dupes, ranging from perfumes to yoga pants, have been a common topic of discussion among social media users for several years, but it especially took off during the pandemic when more users joined TikTok. On the app, videos under #dupe have garnered roughly 1.7 billion views and #makeupdupes have over 490 million views. Makeup has especially been a popular category to find dupes partly because it has a lower price point than other discretionary items.
Undone Beauty's $10 Light On Lip – Honey Rose had often been compared to Clinique's $22 Almost Lipstick in Black Honey — a product that went so viral it, at one point, sold out for months. Undone Beauty declined to share its sales figures. But the company, which was founded in 2018, said it saw its customers grow 102% year-over-year in 2021. 
"The interest that you see in the brand based on search has grown similarly [as customers]," Somma said. "To me, that's where I see the indication of the discovery because people are hearing about the brand, seeing the brand and then doing their own research."
Somma said the company often gifts products to influencers, who, on their own, then made the comparison between Undone Beauty products to their more expensive counterparts. The company has also reposted some of these comparison videos on its TikTok page with the #dupe in its caption. A TikTok creator named @britanyonthebeat, who has over 178,000 followers, has also compared Undone Beauty's $12 Lip to Cheek Pallete to Fenty Beauty's $22 Cheeks Out Freestyle Cream Blush in a video that gained over 12,000 likes.
Much like Undone Beauty, Lottie London also reposted TikToks suggesting its $10 Diamond Bounce Highlighter as "a great dupe for Fenty's viral highlighters," the company captioned in a video posted in March. "Our Product Development team is super agile and able to react to trends we see coming through on social media," said Nora Zukauskaite, the marketing director for Lottie London, told Glossy in July. 
Rebekah Kondrat, managing partner of retail agency Rekon Retail, said that consumers have become savvier. Instead of just looking at brand names, more consumers are now paying attention to the ingredients list, she said. Additionally, she said that by using comparison videos with influencers, brands are able to advertise their products to consumers without making it obvious. 
"I think that it definitely gives them notoriety if you can be called a dupe for a branded product that is very well known," Kondrat said. "Obviously that is going to generate more sales."
When these viral products sell out, influencers and publications also often push alternative items they claim to offer similar results. Ever since the $46 Charlotte Tilbury Flawless Filter went viral last year, it had sold out for months at a time. This led publications and TikTok creators to hunt for dupes, one of which includes E.l.f's $14 Halo Glow Liquid Filter. 
During its first quarter earnings call, E.l.f. acknowledged that consumers have been putting its products side to side with pricer brands, saying that the company has seen an "incredible response to that item."
 "We're definitely seeing new users being attracted to the brand that perhaps normally would not look at lower priced products. The Halo Glow Liquid Filter is a prime example of that," Tarang Amin, E.l.f. Beauty's CEO, said during a call with investors and analysts. "Immediately consumers made the comparison to the prestige equivalent at $44."
Additionally, in a period of high inflation, beauty appears to be one of the categories impacted by consumers pulling back their spending. In a survey of 1,000 U.S. consumers, 46% said they plan to cut their fashion and beauty spending, according to software company SAP. This could present an opportunity for lower-priced brands to steal market share.
How dupes are changing the beauty industry
Premium brands could potentially lose customers to dupes, said Kimberley Ring Allen, founder of Ring Communications and adjunct professor at Suffolk University. Experts said this means higher-end brands will have to put more effort into keeping their customers loyal.
Still, Allen said there will always be a demographic of consumers who prefer to pay the premium for quality products. "You have to remember that a demographic that is looking for something cheaper is looking for something cheaper for a reason," she said. "You just got to take a step back and think about who's your core audience." 
Allen said that brands that are labeled as dupes could run the risk of appearing like a rip-off of another brand, especially when they're not that widely known. 
Patent infringements could also be a tricky territory for makeup brands to navigate. In 2018, beauty giant L'Oréal filed a lawsuit against Drunk Elephant reportedly for infringement of its vitamin C patent. At that time, Drunk Elephant's C-Firma serum was called a cheaper alternative to Skinceuticals vitamin C serum, according to Vox.  
The demand for dupes isn't slowing down soon, however. Allen said younger shoppers who may not have the spending power to afford premium makeup tend to explore and do research on other product options. 
"I don't think 'dupe' has the same connotation anymore, where it's like you're being tricked," Allen said. "Usually, when people are talking about a dupe, it's because they found something that was just like something else they loved."