How grocery startups are rethinking their marketing strategies amid inflation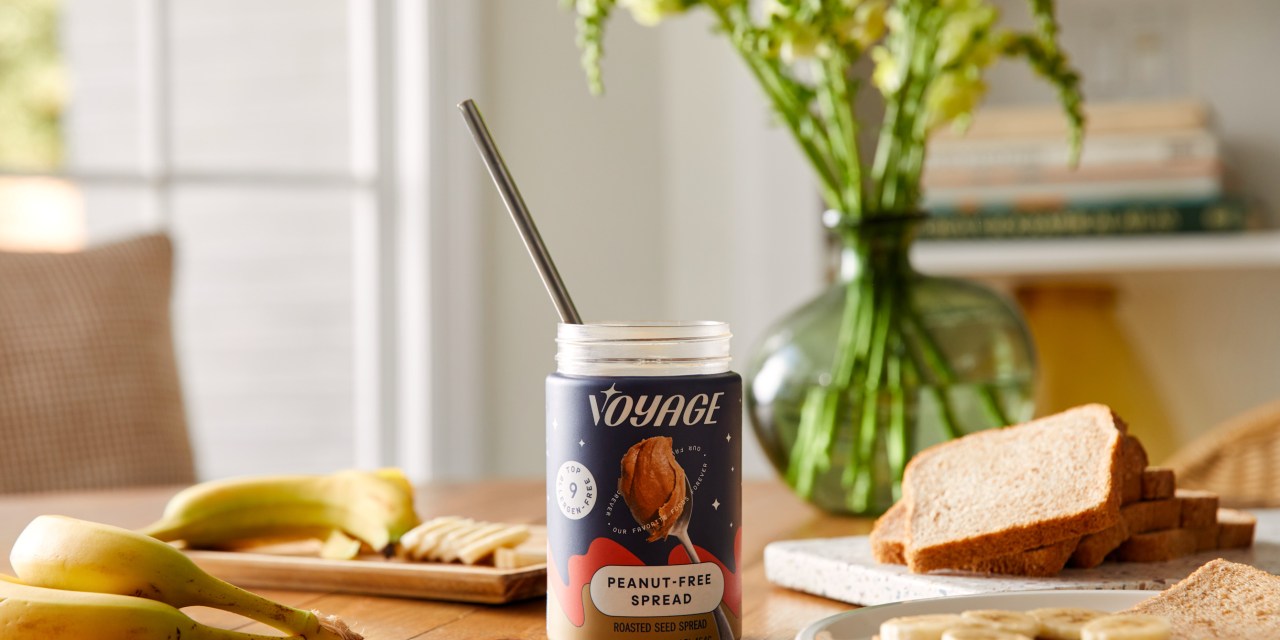 Voyage Foods
Pricier grocery startups are rethinking how they market their products in preparation for an economic slowdown.
During the pandemic, CPG brands benefitted from people spending more time cooking at home. Additionally, stimulus checks gave people more money to spend on trying out more expensive products from new startups. But now, due to inflation, people are tightening their wallets and are less willing to spend money on new or premium items. Grocery sales are still growing, according to July data from Mastercard Spending, but much of that is due to increasing food prices.
Due to this shift, CPG brands are now trying to find new ways to convince shoppers to try their products, rather than simply positioning them as premium items with unique ingredients as they may have in the past. As a result, founders are attempting to figure out how to convince shoppers that their products are a good deal — especially if their items are on the more expensive side. Some are doing this by releasing diffusion lines, while others are rethinking how to promote their ability to keep prices low, such as by more prominently highlighting their manufacturing capabilities in their marketing. 
This month We Love You, a Brooklyn-based Korean BBQ sauce brand, is releasing a lower-priced version of its line to target price-conscious shoppers. The brand launched in 2011 and is currently sold at Whole Foods, Costco and Amazon.   
We Love You co-founder Ann Chung told Modern Retail that this past summer she and her co-founder sister, Janet Chung, became worried about inflation deterring customers from the brand's $9.99-per-jar sauces and marinades; the value line's products will be sold for nearly half the price of the original. 
"We kept reading about the potential for stagflation and the idea to launch our value line came out of our desire to continue growing in the midst of a financially challenging time," Ann Chung said. She added that the We Love You brand has been considered a premium brand by retailers. "But we've always set our hearts on making Korean BBQ accessible to anyone and everyone," Chung said.
Like other small businesses, Chung said We Love You has been squeezed by the rising cost of ingredients and freight, making it challenging to keep prices low. 
Chung said that We Love You was able to launch the value line at a lower price point by not applying for expensive certifications, such as the Non-GMO Project and Kosher Certified tags. That, she said, significantly reduced the production and packaging costs while keeping the recipes the same.
The company began promoting the line at the annual Specialty Food Association's Summer Fancy Food Show this past summer, where it was introduced to distributors and retailers to positive feedback. This fall, the line will be distributed by Chex Finer Foods and Davidson, and hitting grocery chains like Stop & Shop. The timing will be especially effective as shoppers start to plan family gatherings and holiday meals, Chung said.
Other DTC brands with expensive products are trying to appeal to more price-conscious shoppers by emphasizing how much value people get out of their products. One such brand is Japanese condiment company Cabi, which launched through its DTC website in August. 
Cabi co-founder Eri Miyagi said that for a new brand, entering shoppers' pantry is even more challenging. Cabi currently sells its trio bundle of sweet yuzu Vinegar, umami dashi soy sauce and zesty sansho peppercorn miso for $45. The biggest challenge is getting customers to spring for that first order given the premium price point, Miyagi explained. 
To promote its new line of condiments, Cabi is positioning the products as a shortcut ingredient for people to replicate popular Japanese dishes at home. On its website, Cabi promotes its trio of condiments as ones that "don't just sit there."
"We've all done it before, you want to try a new recipe and end up buying 10 bottles of new condiments you've never heard of that sit in the cupboard after that one dish is made," Cabi's website reads. The company's website adds that its products are "perfect not just for Japanese dishes, but for anything your way and beyond."
"Even though we're higher priced than other large brands, we are positioning ourselves as a flexible, versatile product that provides a unique flavor," Miyagi said. For example, Cabi's yuzu vinegar is sourced from highly-regulated Japanese farms that aren't sold at mainstream U.S. grocers. "So we're emphasizing to customers that they can't get these products anywhere else," she said.
The company's marketing strategy entails working with chefs and highlighting the products' unique flavor profiles, which Miyagi said are meant to replicate restaurant-level dishes; Much of Cabi's content is focused on quick and easy-to-assemble meals, featuring its condiments on various proteins and vegetables.
So far, the tactic is working, with repeat purchases in the double-digits rate. "We had one customer repurchase the trio three times within our first month in operation," Miyagi said. "We're still building out our community, but we've found that a lot of busy moms are buying our products to save time right now." 
Another new CPG company is touting its manufacturing as a selling point, as inflation has led more people to become concerned about how and when prices will fluctuate. 
Voyage Foods, a food company that's creating a portfolio of reverse-engineered pantry items like cacao-free chocolate and bean-free coffee, is keeping inflation top of mind as it hopes to grow.
According to the company, Voyage Foods products are manufactured using an alternative ingredients model, which helps it rely less on over-used commodities like peanuts and coffee beans. For instance, its peanut-free spread is made with chickpeas, buckwheat and grape seeds. Founder and CEO Adam Maxwell said that using this method will help Voyage better navigate supply chain issues and agricultural shortages while keeping prices low. 
"While many alternative spreads promise a safe eating experience, their price point puts them out of reach for many shoppers," Maxwell said.
Voyage's prices are comparable to their mainstream grocery counterparts. Its first product — a peanut-free spread that launched in July — is priced similarly to a traditional jar of peanut butter at $5 for a one-pound jar. The company is also launching a new cocoa-free chocolate and bean-free coffee soon.
Maxwell is betting that Voyage Foods' manufacturing scale — supported by a $36 million funding round raised in May — will also help its products compete with allergen-free brands on the market while keeping prices affordable. 
As Voyage increases its distribution and retail footprint throughout the end of the year, Maxwell said the marketing will highlight how production of products like peanut butter and coffee are impacted by factors like inflation and changing climate. "Our focus is to show shoppers that with our products, they can continue enjoying the same beloved tastes they know and love without having to compromise on quality or price," Maxwell said.