How SMS is fueling The Container Store's college strategy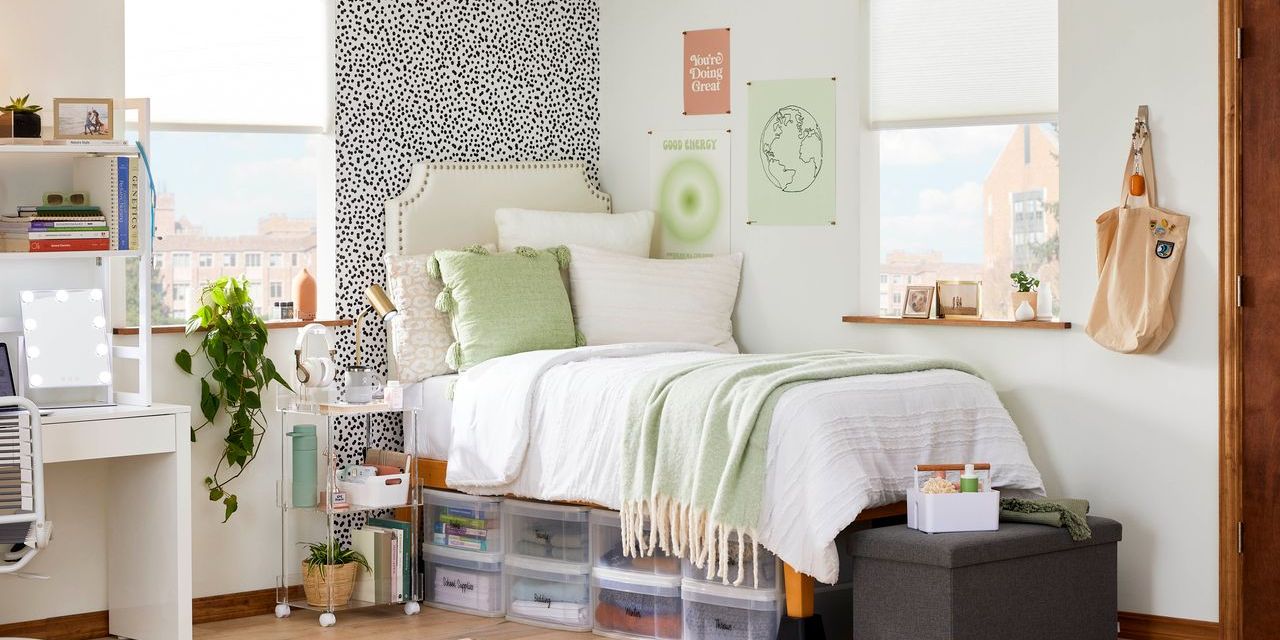 The Container Store
For the third year in a row, The Container Store is promoting its back-to-school sales with a targeted SMS texting campaign as part of its strategy to court college-aged shoppers.
Last year, The Container Store signed up 121,000 subscribers for text promotions for its college-focused products, a 61% increase from the year before. In turn, it saw three times the amount of mobile-generated revenue. 
"We've become a store where you can get almost everything you need for your dorm room, and that's not an offering we would have had three years ago," said Sydney Hamilton, senior direct of digital marketing at The Container Store. "We have new products, we have new vendors that we're working with and it's already showing itself as an untapped area to continue to grow into."
This year, the company aims to build on that growth by expanding its product assortment to include more dorm-friendly items like compact appliances, lamps and luggage highlighted in a part of its store called "The College Store." It started rolling out its college campaign in April instead of June to capture grad party presents and spending. And it's sending a 25% coupon to customers who sign up for text updates, which can be used online or added to their mobile wallet for in-store purchases throughout the summer.
Texting is becoming a staple marketing channel for retail brands; marketing service SimpleTexting found last year that 70% of customers subscribe to SMS marketing. But in the case of The Container Store, the campaigns aren't just about converting customers but introducing the brand to a specific new audience.
"We're cultivating a relationship that we already know works really well for us, and building on those that may not know the full extent of what the Container Store can do for them today, or in the next two years," Hamilton said. "What does it do for your new apartment? What does it do for your first home and understanding that organization needs or the new things that can come in?"
Speed and segmenting
Hamilton said text messaging has become a crucial part of The Container Store's marketing strategy in part because of how quickly it can be activated. Some of the brand's highest-performing text campaigns that see click-through rates of 6% or higher are advertising how many hours are left in a sale. 
"If we have a promotion that comes up, we can get that live in 15 minutes with SMS and MMS, which is essential in the media world," she said. "And with the quick turnaround, we don't have to engage a lot internally to say 'I need additional creative to make this happen,'" Hamilton said. 
Some of its best-performing text campaigns are those that are time-limited, such as a messaging saying there's 12 hours left of a 24-hour BOGO sale. 
"Giving them the exact time that they have left really encourages them to click through and start purchasing," Hamilton said.
In addition to college students, The Container Store has focused on segments for its custom spaces services, which helps generate leads to working with in-store designers. Hamilton said having these dedicated segments helps generate higher click-through rates and conversions, because the customers have already expressed interest by opting in to the text campaign.
"Those are people that are coming in and saying, 'I want this exact product,' or 'I want to engage with this exact brand,'" she said. "They've declared it. You just have to get them in the moment of when you want to convert, and what makes the most sense for that person to convert."
Ellyn Briggs, brands analyst at Morning Consult, researches marketing trends and said that many shoppers respond to text because it's a more intimate channel than "oversaturated" social media.
"Consumers' news feeds, timelines and 'For You' pages are all flooded with ads, as are their email inboxes," she said. "But text inboxes are one of the few comms channels not yet at that point."
As the marketing space evolves, retailers and SMS platforms are getting more creative with how they reach out to customers via text. SMS platform Postscript this year expanded its team to include sales reps who are piloting ways to have brand reps personally answer questions from customers. The Black Tux is using text as an engagement tool — including giving out CEO Andrew Blackmon's phone number to 10,000 customers. Calpak and Homethreads use texting for customer service.
Briggs anticipates this ethos will spill over into brands seeking out other platforms to connect with shoppers, like Discord, as a way "to get off-feed." Those will become a place "to share longer-form content and/or have longer-form conversations," she said.
Moving to mobile
Alex Campbell is the co-founder of Vibes, the SMS platform The Container Store uses for their texts. Overall, revenue attributed to SMS for brands that use the service went up an average of 116% from 2020 to 2022. 
Campbell credits much of the success of text campaigns to their immediacy. About 97% of users open a text within three minutes, Campbell said. 
"Occasionally you get a spam text from what looks like a random number, but it's relatively rare compared to emails and other channels," Campbell said. "There's a cleanliness to it." 
He said The Container Store's use of the mobile wallet for a coupon is a particularly forward-thinking method of mobile marketing. Rather than having the customer look through their email or login to an app to get their code, it's linked in their wallet where a boarding pass or concert ticket might be.
Using geofencing, the coupon can pop up when the customer enters the store, reminding them to use it. This means the mobile wallet coupon strategy can even generate more revenue in-store than it does online, Campbell said.
"My phone is taking on the mission of remembering that I can money, and doing it for me," Campbell said.
Hamilton said the mobile wallet coupon combined with the decision to run the campaign through Sept. 4 allows the brand to continue to reach out about promotions and sales.
"It's really engaging them in a four- to five-month process of purchasing, rather than just a six-week process of 'You need underbed organizers or you need a closet organizer for your for your small space,'" Hamilton said.