Inside Titan's strategy to disrupt the casket industry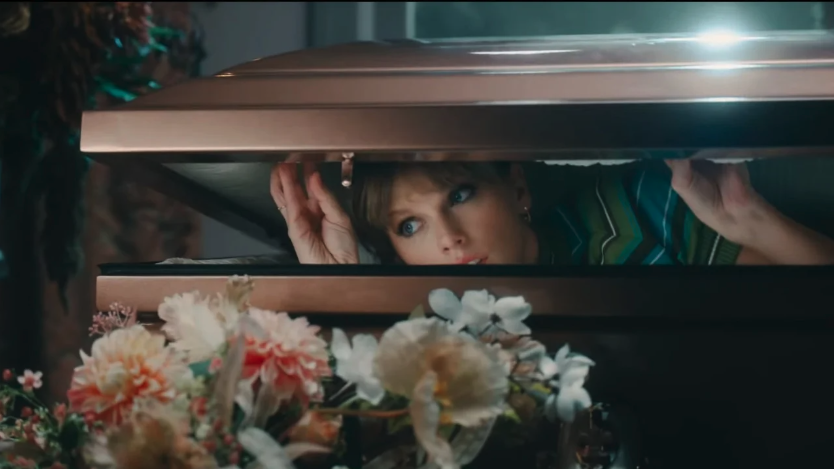 Titan
Casket brand Titan is adopting a direct-to-consumer approach to the funeral industry. 
The startup was founded in 2016, and for the first few years sold on Amazon and its direct-to-consumer website, followed by retailers like Walmart and Costco. Titan's model promises caskets at up to 85% less than funeral home prices and 50% cheaper than retail, and it currently sells thousands of caskets online per year. 
Now, Titan is plotting a robust retail expansion this year to continue raising its brand profile, following major press coverage around its appearance in a recent Taylor Swift video. According to the company, the site's traffic grew 4x in the first quarter of 2023, compared to the same period last year. Titan's goal is to break up the monopoly in the U.S. casket industry, in which two publicly traded companies — Hillenbrand Inc. subsidiary Batesville and Matthews International Corporation — make up 85% of all sales, and only sell to funeral homes. The company closed a $3.5 million funding round last June, and is now investing in its brand awareness after years of establishing logistics to ship its bulky products. 
"There aren't really any known brands in this category," co-founder and CEO Scott Ginsberg said. Previously, Ginsberg worked in casket manufacturing for 20 years, "where I saw people paying egregious prices for caskets." 
For nearly a century, Ginsberg said that the American casket industry has remained stagnant. Some cheaper options, including pre-assembled DIY casket kits sold on Amazon, have popped up over the years to help save Americans on funeral costs. Ginsberg said Titan's pricing model and digital fulfillment offer a value proposition to families — especially at a time when they're making an emotional, last minute decision without being fully informed of all the options. Titan's prices range from $500 to $2,800; traditional caskets from funeral homes can go north of $10,000. 
The biggest customer acquisition hurdle for a brand like Titan is to make it known that people can indeed shop for a casket at any retailer. Under the FTC's Funeral Law that was enacted in 1984, funeral homes must immediately provide people with complete inventory price lists without intimidating them into upsells. The law also states people can purchase caskets from a third party to be delivered to funeral homes without additional fees.
The company offers over 1,000 casket models on its DTC website, with various customization options. Currently, military coffins make up a quarter of Titan's sales. 
Fulfillment is also an important differentiator, said co-founder and COO Josh Siegel. "It's a product where, if you don't deliver it on time it's a disaster," he explained. Over the last few years, Titan has opened five warehouses scattered around the country to help speed up delivery. The company ships out orders the next day, and works with LTL partners on last mile deliveries. "We've also developed unique, strong packaging to make sure items arrive in pristine condition," Siegel said.
Now, getting Titan featured on more retailers' websites is a big focus for the company. Titan's caskets are now available for purchase through Costco Next, a marketplace that features brands' listings but directs members to that brand's website for checkout. "Costco is the most well-known seller of caskets online," Siegel said. "They've been doing it for a few decades now." 
Creating awareness of a niche category
Given that most people don't search for caskets until they need one, SEO is one of the most important marketing plays for Titan. The company largely invests in Google keywords, targeting those searching for terms like "online caskets" or similar phrases.
But Titan also relies on nontraditional press outreaches. One of the company's caskets was featured in Taylor Swift's recent "Anti-Hero" music video, which garnered 22 million views in the first 24 hours of its release. The appearance, a result of the company selling a copper casket to the video's production company, generated a traffic spike on Titan's website.
Siegel said the surge did not increase sales substantially, but it's the type of media spotlight the company wants to capitalize on to build brand awareness. This past week, Titan landed another major media appearance, with one customer sharing her buying experience on CBS Sunday Morning.
Siegel said that Titan's marketing strategy also revolves around "normalizing talking about death," which the company has begun to do through its social media accounts. At the end of 2022, Titan launched Facebook, Instagram and TikTok accounts. These pages feature the Titan staff explaining various topics, like how to choose a casket size and refrigeration options. Some of the posts also have a more humorous tone, such as Titan's series on reviewing caskets seen in movies. 
Maura Smith, CMO at e-commerce marketing platform Partnerize, said that brand virality often helps catapult a startup brand into the public consciousness, which can then be parlayed into other channels. Smith said that other marketing opportunities, like influencer mentions and publisher affiliate reviews, can help further increase awareness for these niche products. She noted that even while being in a "niche category" like Titan's, many DTC brands have had success reaching people through organic moments and press coverage.
While at-need orders still account for the majority of Titan's sales, Siegel said that's changing with the rollout of its pre-plan service. The company now allows people to shop for a casket and receive a contract to have it delivered when it's needed. The company is also diversifying its merchandise, launching a pet line and cremation urns in the last couple of months.
This year, the company plans to further expand product lines and invest in marketing to strengthen its SEO presence. But organic marketing and education will remain a big part of the playbook. "Once the average person learns they have this option, they instantly get it," Ginsberg said.