'It's really ignited some strong partnership conversations': How Too Good To Go uses TikTok and Instagram to market its app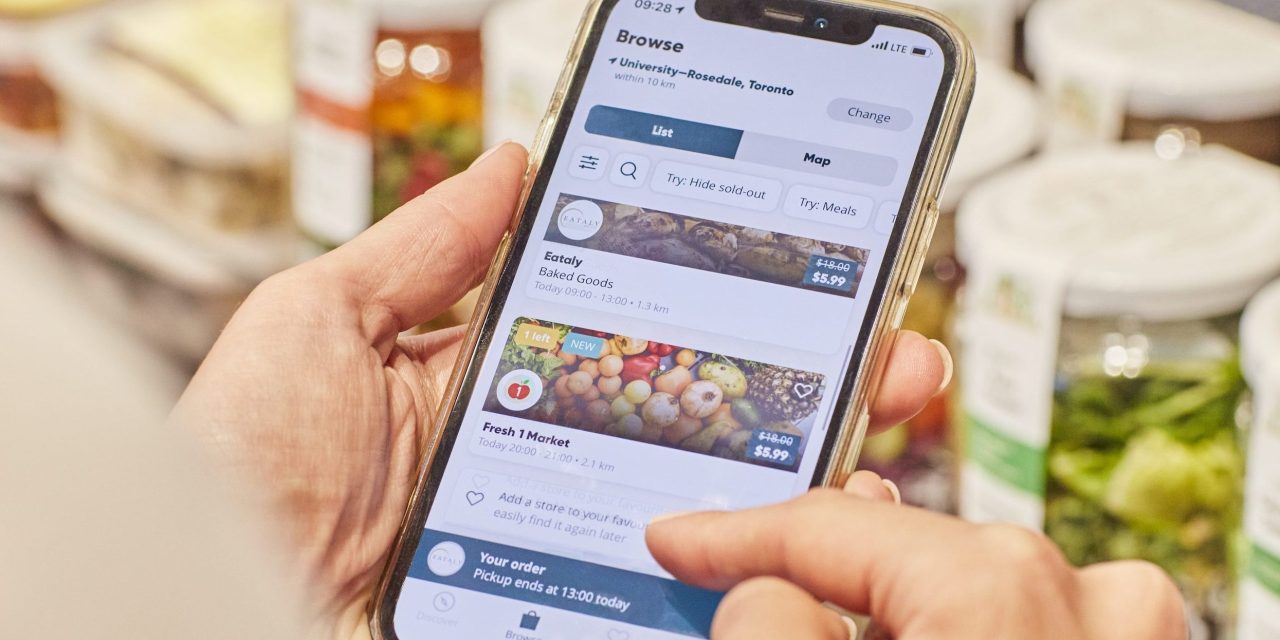 Too Good to Go
Too Good To Go is using both original and user-generated content (UGC) on platforms like TikTok to prompt discussions about food waste among businesses and consumers alike.
The app, which originated in Denmark in 2016 but has since spread to 17 countries including Canada and France, connects users to participating restaurants and grocery stores offering leftover food for a third of the retail price. The company estimates it has saved 365 million pounds of food, thanks to partnerships with 171,000 global businesses, including Just Salad, Eataly and Morton Williams. Last week, Too Good To Go launched in Los Angeles, its thirteenth city in the U.S.
The company has been using social media platforms like TikTok and Instagram to promote its program. Some of its content it produces, while other viral posts come from brand enthusiasts. According to Too Good To Go, these moments have helped boost the company's reach and the app's popularity. The first half of 2022, Too Good To Go was one of Apptopia's top 10 most-downloaded food and drink apps worldwide. It currently has 65 million downloads across platforms.
Too Good To Go takes $1.79 in commission from each meal sold on the app, and the business gets the remaining sum. The app also charges businesses a yearly $89 administrative fee that's taken out of their total profits. As of October 4, customers will pay the taxes on their "surprise bags," so partners can recoup more of the costs.
Education forms a key component of the app's marketing strategy. In the U.S., wasted food is the single-largest category placed in municipal landfills, where it emits methane, according to the Environmental Protection Agency. In 2018, an estimated 35.3 million tons of food went into landfills. Too Good To Go is hoping to significantly shrink that number while allowing local businesses to sell meals and ingredients that would normally end up in the trash or in combustion facilities.
But the company doesn't want to just emphasize these numbers — it wants to show them in action. One of its most popular types of posts shares tips and tricks with consumers about freezing meals, keeping vegetables fresh and reusing food scraps. One of its videos, teaching a "cucumber storage hack," has 2.9 million views on its U.K. TikTok channel. As of October 5, the channel had 15,500 followers and 117 videos.
The U.S. division of Too Good To Go launched its TikTok account earlier this year, according to Joy Glass, the company's U.S. brand marketing manager. To date, it has nearly 7,000 followers and 65 videos. "We had seen success on the platform before we had that official presence," she told Modern Retail. "We knew we needed to be on it, so that we could be engaging with our community there that was rapidly growing."
Too Good To Go has worked with influencers including Jeremy Jacobowitz of "Brunch Boys" and Emily Fedner of "Food Lover's Diary" across TikTok and Instagram. One of its more recent campaigns asked influencers to prepare ingredients from their "surprise bags" using kitchen tools from its partner Ninja Kitchen. Too Good To Go then posted the videos on its social accounts.
But some of the company's biggest brand advocates are its dedicated customers. Type "Too Good To Go" into TikTok, and you'll come across a variety of videos of users showing off their "surprise bags" of food, which can range from $3.99 to $5.99 in price. Several of these videos have gone viral, racking up hundreds of thousands and even millions of views. 
"What's great about these viral moments is that they spark so much UGC," Glass said. "Users see what people are rescuing in these viral videos, and they want to be part of that conversation as well. The way the app is designed and the movement works is very community-centric… so that really translates beautifully into social." Glass added that the app seeks "spikes" in downloads in the wake of viral videos.
Katie Pang, who posts on TikTok under the username @ktpangers, is one of many U.S. users championing a "surprise bag" online. Her first reveal video, posted in February, has 2 million views and counting. "We just picked up our first Too Good To Go order," she says in the video, before unveiling what's inside her $3.99 surprise bag. The answer: eleven donuts and other baked goods covered in glaze, sugar and chocolate.
"I found Too Good To Go on TikTok, actually," Pang told Modern Retail. "When I found it, I don't think they had any places participating near me, and then I remembered it a few months later and they had some restaurants [in my area]."
"There's a lot of food that goes to waste, so I'm glad that someone created something that can help that issue," she added. "It's a really cool concept, and I'm really glad that I found it and was able to share it with a bunch of people." Pang told Modern Retail that the company gave her a few discount codes as a thank you for spreading the word.
Businesses, too, are taking note of the videos. "Especially with the content on TikTok, it's really piqued the interest of food businesses who are eager to address sustainability in a meaningful way," Chris Spinelli, partnership marketing manager at Too Good To Go, told Modern Retail. "And as a result of that, it's really ignited some strong partnership conversations for us. Ultimately, the viral nature of the content, we think, has really proven that consumers want to see businesses take action to address the issue of food waste."
Kimberley Ring Allen, founder of Ring Communications and adjunct professor of social media marketing at Suffolk University, says UGC is "huge" for brands, because it encourages trust among ad-aware consumers.
"User-generated content means somebody is recommending this, sharing it with their community," she said. "So it comes across way more organic, way more authentic… If you're getting a ton of user-generated content, you're doing something right."
Several of Allen's clients, she said, include social cards in their packaging that offer customers a discount and encourage users to tag them in posts. "You've always got to think about the incentivization," she said. "Sometimes the incentive isn't always money or a discount. Sometimes it could just be: be featured on our page, be featured on our website." Too Good To Go has liked and commented on users' content, thanking them for fighting food waste.
Too Good To Go also likely resonates with customers — especially those in Gen Z — because it's mission-driven and has a message, Allen added. Brands thinking about their social media presence should "a) take a very authentic approach, and b) take a very human approach… have a cause, put your people first," she said.
"​​It's almost like, forget for a second that you're a business and think about it as if the person running the social media was connecting one-on-one with every single customer. What would you want them to say? How would you want them to act?"