'There is more whitespace': Parachute founder Ariel Kaye on filling the Bed Bath & Beyond void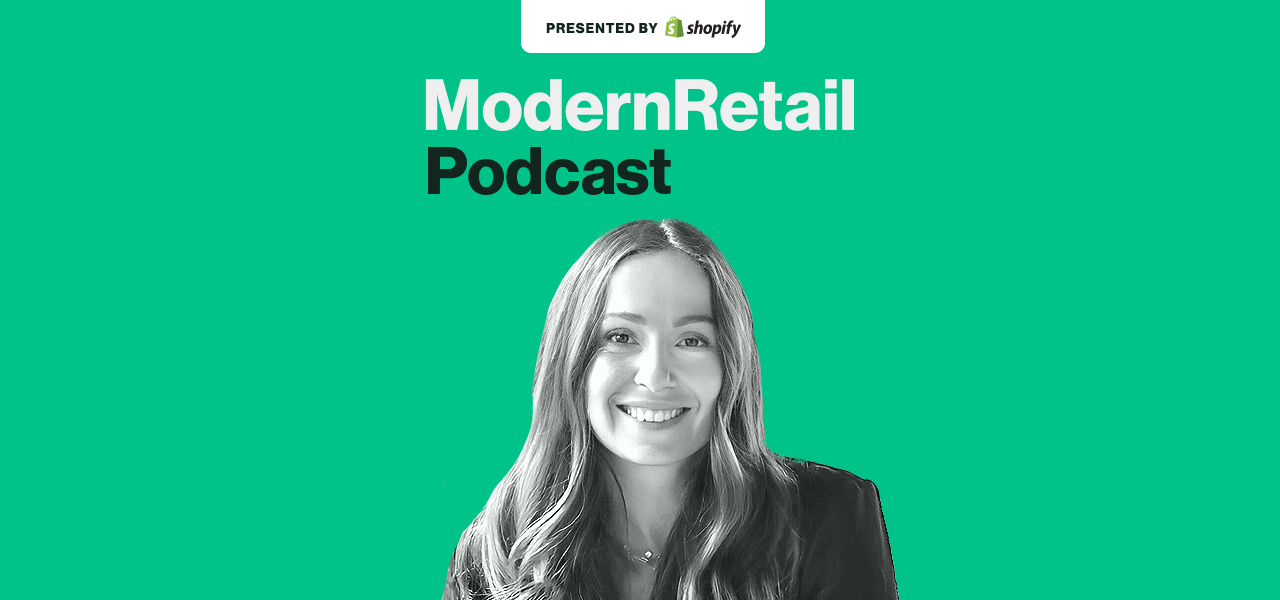 Subscribe: Apple Podcasts • Stitcher • Google Play • Spotify
Parachute doesn't look or feel anything like a Bed Bath & Beyond, but founder and CEO Ariel Kaye thinks her brand represents the next wave of home goods retailers.
The stores are certainly smaller and more curated — and they are focused much more on the experiential than pure conversion. But Parachute is focused on utilizing its growing store base as a way to bring in more customers and become a household name.
Kaye joined Modern Retail to speak about her company's ambitions and strategies. Physical retail plays a big role in this. She spoke live at an event hosted at Parachute's new flagship store in Manhattan.
"Last year, we doubled our store footprint," she said. "We went from 12 stores to 24 stores — this is our 27th that opened last week. And, we just see retail as, like, this is the eyes and ears for the customer."
Parachute launched in 2014 with the idea that bedding shouldn't be considered a mindless purchase. "These are aesthetic products that can completely transform a space, and they were they were [treated as] upsell opportunities — they weren't actual products that any brand was focusing on," Kaye said.
The bet seemed to work — Parachute has grown from its California roots over the last nine years. While the pandemic put a stop to any store openings, the last year was when the company began to put retail expansion into overdrive. But Parachute's stores are as much about community as they are about sales, according to Kaye.
"We really do want to just educate people and get people excited about the product," she said. But that does lead to better loyalty; Kaye said, "people that shop in-store first are our best-performing customers."
Now is an especially interesting time to be in home goods. With Bed Bath & Beyond's bankruptcy, it leaves other players an opportunity to pounce. But Kaye also sees legacy retailer's demise as a lesson for other founders.
"This happens in almost every category and industry," she said. "It's part of the reason why it's so important to continue evolving and growing with your customer and keeping your eye on what the next version of what you're building looks like."
Here are a few highlights from the conversation, which have been lightly edited for clarity.
The home goods space a decade ago
"Ten years ago, if you wanted to buy sheets you were going to a retail store. You weren't really thinking about the brand and the product. And the shopping experience was all the same — floor-to-ceiling stacked products in plastic wrap. And there were these concepts, like thread count, that were supposed to guide you to a more quality product — when really that was a marketing gimmick. And, there was nothing about sleep happening in the bedding world. No one was talking about how to improve your sleep or how to make your home more beautiful. These are aesthetic products that can completely transform a space, and they were they were [treated as] upsell opportunities — they weren't actual products that any brand was focusing on."
How Kaye thinks about stores as sales drivers
"We all want conversation. I would be silly to say that that's not a goal. But we also know that people that shop in-store first are our best-performing customers. And so whether that's the first time they walk in the door or the third, we want people to enjoy themselves. We genuinely do. And I think if you've shopped in a Parachute store, at least I hope you've had an experience that has not felt like there's someone breathing down [your neck] and making you feel like you have to buy something in that moment. We really do want to just educate people and get people excited about the product. [That being said,] every store has goals, and we try to make sure our stores get profitable and ramped up as quickly as possible."
Filling the Bed Bath & Beyond white space
"I would love for all Bed Bath & Beyond customers to come be Parachute customers. If someone could figure out how to funnel everyone, I would be thrilled. I think there is more whitespace. I spent a lot of time and money shopping at Bed Bath & Beyond over the years — I think probably most of us did. But, I think it's a changing of the guards. This happens in almost every category and industry. It's part of the reason why it's so important to continue evolving and growing with your customer and keeping your eye on what the next version of what you're building looks like."