'There were multiple times I thought maybe we won't make it': M.M.LaFleur CEO Sarah LaFleur on the womenswear brand's new store strategy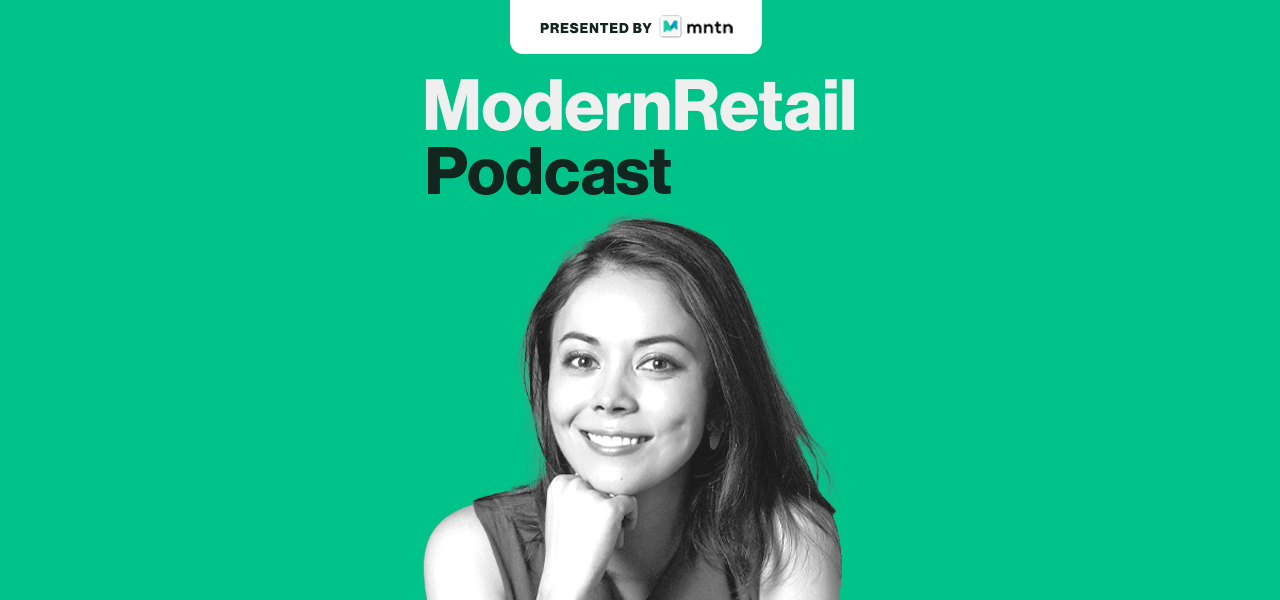 Subscribe: Apple Podcasts • Stitcher • Google Play • Spotify
After a difficult 2020 and 2021, women's work apparel brand M.M.LaFleur is once again in growth mode.
The company is investing in new stores and showrooms, and says that sales are picking up again after business cratered during the pandemic.
"There were multiple times where I thought maybe we won't make it, maybe the business won't survive," said founder and CEO Sarah LaFleur. She joined the Modern Retail Podcast this week and spoke about the company's new focus on stores and how it's positioning its overall marketing going forward.
M.M.LaFleur is celebrating its 10th anniversary. And its trajectory as an online business provides a great glimpse into the changing dynamics digital brands face. It first launched with a styled box service — its take on the then-popular subscription model — with the aim of bringing women into the fold and giving them a variety of options to try out every month. While the intent wasn't to solely be a subscription business, M.M.LaFleur was known as one for years.
During this time, the brand relied on all the old digital acquisition strategies to grow. "I remember there was a time where we used to acquire customers for $16 per customer — I mean, it was kind of crazy," LaFleur said.
But then two big things happened: customer acquisition costs skyrocketed and the pandemic hit. Beginning in 2019, M.M.LaFleur stopped its subscription business. And it also worked to diversify its marketing budget.
Now, LaFleur said that stores have become one of its best-performing customer acquisition channels. "The thought there was let's shift our acquisition channel to now be from something else, and [using] our stores [as] a source of acquisition," she said.
The company uses two types of retail models — showrooms and ground-floor retail. The showrooms have long catered to power M.M.LaFleur customers, giving them an intimate environment in which to shop. Meanwhile, the larger, ground-floor retail formats are intended to catch people's eyes on the streets. It recently opened a ground-floor store in the Upper East Side, is about to launch another in the Upper West Side and has plans to open two more similar stores by the end of the year.
According to LaFleur, while these stores don't bring in the majority of revenue — 90% of the company's sales still come from online — this is where she really sees healthy growth coming from.
"In terms of where I'm putting my energy right now, I'm really focused on making sure that the stores we have right now are performing well," she said.
Here are a few highlights from the conversation, which have been lightly edited for clarity.
Back in growth mode after Covid
"Covid was really hard on the business. Everyone says it's the Black Swan event. I mean, if you could think of like the worst thing that could happen to a company that mainly sold clothing to women who were going to an office, it was Covid. So it was devastating for the business. Just to give you a sense of it — 2020 was down 55% [from] 2019. And there were multiple times where I thought maybe we won't make it, maybe the business won't survive. And, by the skin of our teeth made it, but it was a really difficult couple of years. And I think thankfully — knock on wood — we're on the other side now and growing again."
Retail is the new customer acquisition channel
"We're just celebrating our 10-year anniversary. We always thought of the subscription box as the acquisition channel, and then our customers would find themselves in either our showrooms or our e-comm channel shopping for themselves. And so that's how customers were being pathed. And I think with the change in performance marketing and realizing just subscription was no longer working as an acquisition channel, the thought there was let's shift our acquisition channel to now be from something else, and [using] our stores [as] a source of acquisition. And it actually absolutely has been. So rather than thinking of showrooms and retail as a retention channel, we're now playing around with it also being an acquisition channel. This is nothing new — and retailers have been doing this for centuries. But the trick with marketing is that… every five years, marketing dollars shift. And the trick with marketing is to always find the most efficient channel."
How M.M.LaFleur finds its new store locations
"I would love it if our VIP customers also decided to shop out of our stores. But that's not really why I'm opening the store. And, at the same time, if we went into a market that had no idea who we were, it would just be a very expensive proposition. And so I'm really looking for something in the middle. Ideally, if we were to open a store, it would be in a market where people have maybe heard about us a couple of times but haven't been quite ready to pull the trigger. And they're kind of waiting for the right moment. And so this store really serves as the impetus for them saying, 'Hmm, okay, maybe I will finally give it a try.' Or, 'I didn't know they opened a store, maybe I'll go inside and finally take a peek.'"