To accommodate the clean and vegan beauty movements, major brands are reformulating ingredients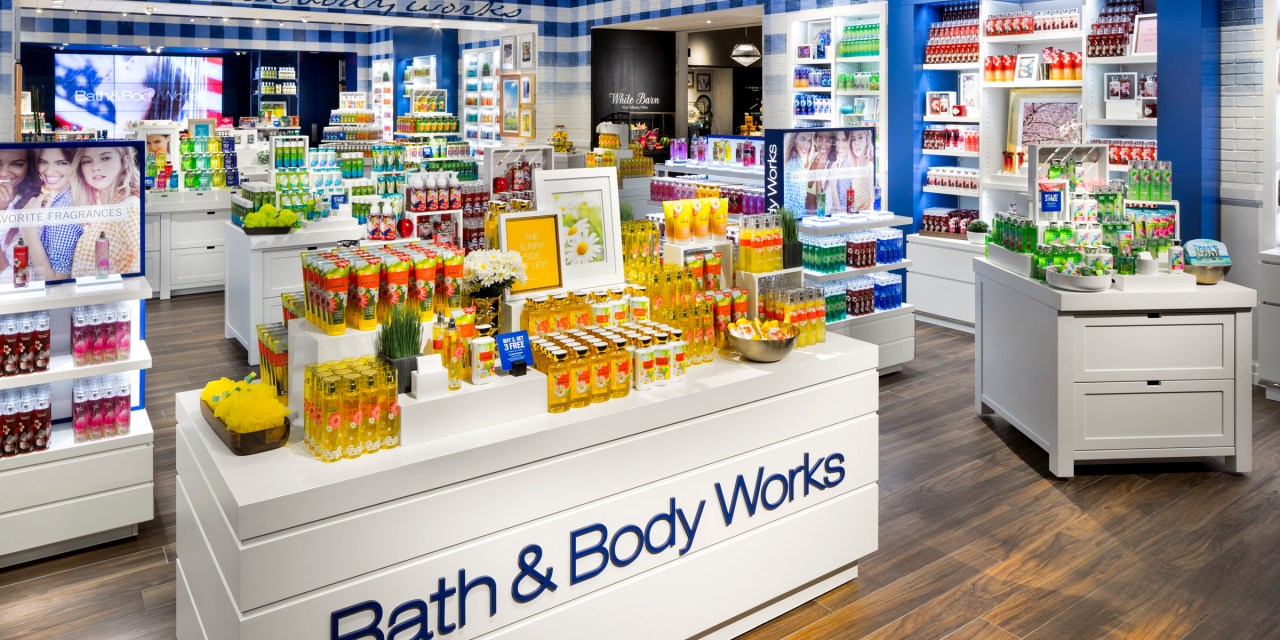 Bath & Body Works
Popular products from brands with ardent fans aren't exactly the same as they used to be — at least ingredient-wise.
Bath & Body Works said earlier this month that it reformulated all its hand soaps to be free of parabens, sulfates and dyes, describing the formula as "gentle and clean foaming." Glossier announced through Instagram that it will release a reformulated version of its fan-favorite lip product, called Balm Dotcom, to be vegan starting in February. L'Oréal Paris, on the other hand, said in February that its True Match Super-Blendable Foundation is now vegan, alcohol-free, oil-free and fragrance-free nearly 30 years after it was first launched.
These announcements are just the latest examples of big-name brands attempting to accommodate the demand for clean or vegan products. While clean beauty and vegan beauty are not entirely the same, experts said that at the heart of it, the goal of these reformulations is to adjust to shoppers' desire to feel good about the products they are using. Although reformulating ingredients can help brands potentially acquire new customers, they also risk alienating existing ones.
While these clean and vegan claims can catch shoppers' eyes, experts said they can be vague. The basic definition of vegan beauty means that products are without animal ingredients, but that doesn't necessarily mean the products weren't tested on animals. While clean beauty's definition is murky — with some claiming these products use non-toxic or natural ingredients. Product labels like "vegan," "clean" or "natural" does not have a formal definition nor is it regulated by the FDA.
"The market is going to demand it," said Natalie Kotlyar national practice leader of BDO's Retail & Consumer Products industry group. "As new brands continue to enter into the market or other brands continue to evolve and become clean, you don't want to be the one that misses this boat."    
Indeed, products labeled as clean or vegan are causing a huge buzz in the consumer market. Videos under #CleanBeauty have over 1.7 billion views on TikTok and have 6.1 million posts on Instagram. Meanwhile, videos under #VeganBeauty has over 256 million views on TikTok and have 2.8 million posts on Instagram. Based on Google's Year in Search list for 2022, people appear to be more cognizant of the chemicals in products by researching specific ingredients and their effectiveness.    
As a result, more brands have been making a concerted effort to rethink their products' ingredient lists. Hause Labs, Lady Gaga's beauty brand, removed 2,700 "questionable" ingredients when it relaunched last year, possibly to comply with the Clean at Sephora standard.
With reformulated products that fit the bill for the demand, beauty brands could improve their image and boost sales. In its first-quarter earnings report, Bath & Body Works' net sales declined 4% to $1.396 billion. L'Oréal Group posted a 13% year-over-year growth in the first quarter to $11 billion. 
"They have to appeal to the different generations," said Mary Lou Gardner, associate partner for CPG, retail and logistics at Infosys Consulting. "It's making sure that they're not going to lose their market share as each generation matures, and brings with it their focus for having cleaner ingredients or more natural and more organic ingredients."
The response to these reformulations, however, wasn't all positive. When Glossier made the announcement earlier this year, Instagram users weren't too excited about it. People also recently complained in the comments about the reformulation of the Glossier You Eau de Parfum. Several commenters suspected the change of ingredients was an attempt to receive the "Clean at Sephora" label.
"Glossier is doing everything backwards," one commenter wrote. "People are literally begging for particulars flavors to come back or to stay permanent and you're not listening. Just take a look at the comment sections and the reviews." 
Experts said that reformulation is both risky for brands' reputations and for their wallets. To reformulate products, brands have to invest a significant amount in research and development to find better alternatives while also maintaining the same results. Otherwise, they could lose business.
There are some cautionary tales: After 10 years of being in business, Bite Beauty announced that it was going to close its business in 2022. The lipstick brand that built a dedicated fanbase in the early 2010s decided to relaunch with all-vegan formulations, but the changes didn't seem to appeal to shoppers. Some had even complained about allergic reactions to Bite Beauty's reformulated lip products.
"Consumers are not very patient if a product doesn't deliver what it says it's going to," Gardner said. "You could lose those people to other brands because there's such a proliferation of brands out there to choose from. Any of us that are beauty junkies have drawers full of products that we've tried and tested and given up on when something has changed."