'We're a community-focused company': Bala co-founder Brian Lockard on growing a footwear brand for medical professionals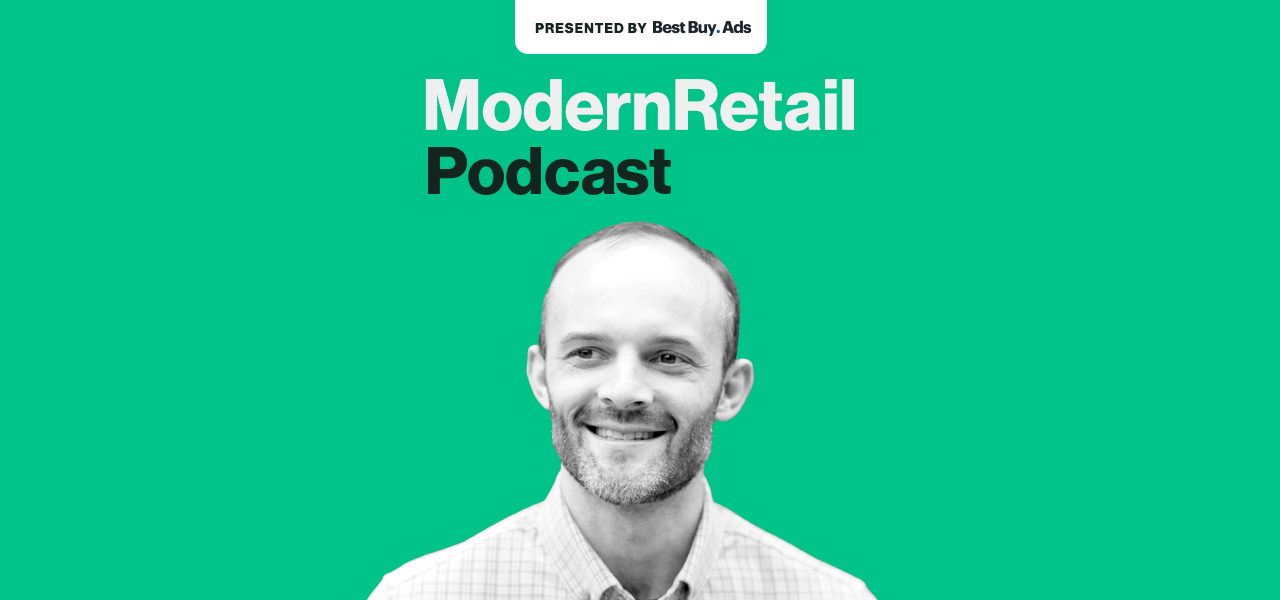 Subscribe: Apple Podcasts • Stitcher • Google Play • Spotify
Bala Footwear is the latest apparel brand going after working professionals.
The company makes shoes aimed specifically at medical professionals. Co-founder Brian Lockard worked at Nike for nearly five years. And the ethos of that brand informed Bala's thesis.
"At Nike, one of the phrases that was so important that we always used was: Always listen to the voice of the athlete," said Lockard on the Modern Retail Podcast. "And we've decided we would build a company where we always listen to the voice of the health-care professional."
On this week's program, Lockard spoke about how he's grown the brand, which first launched in 2020, as well what he's planning for the future.
So far, the company has raised over $2 million in venture capital, saw $4 million in revenue its first year and says that sales continue to grow month-over-month.
The idea behind Bala is that essential workers like nurses are on their feet for most of the work day. Yet, there's no footwear that's designed with that in mind. Some nurses wear clogs for comfort, others wear running shoes for support. But both of those items have drawbacks to nurses.
To get a sense for their needs, Lockard interviewed many members of the health-care community. This served both a product research and marketing function. "What's really cool about the health-care marketplace is how tight knit the community is," said Lockard. "If you reach early adopters and they drive word of mouth — they're always around colleagues."
With this, Bala has its own rotating group of health-care professionals it leans on for product development and marketing outreach. "They're involved in telling us where we should be showing up, from a marketing perspective," said Lockard.
While Bala is sold predominately online, the company is now slowly seeking out other sales channels. It's inked a few retail deals with select shoe stores and is looking into other possible partnerships. But, according to Lockard, he is still focused on making sure the brand doesn't grow too quickly.
"One of the worst things that can happen is getting 100 new retail locations overnight," he said.
Here are a few highlights from the conversation, which have been lightly edited for clarity.
Bala's shoe white space
"You have about 20% of healthcare professionals wearing some type of clog — which are good because you can stand for long periods, but you trip and fall. And the consumer told us that they didn't think they were stylish. And you have around 70% or 80% of the remainder wearing some type of running silhouette, which you would think would be good because people associate running shoes with comfort. But, in reality, running shoes are designed to propel you forward in motion and then to absorb impact when you hit the ground. Whereas, healthcare professionals are standing for long periods. And so what we heard from them is that they wanted shoes that would deliver on all their needs, but no compromises."
Leaning on the medical community
"We're a community-focused company. What's really cool about the health care marketplace is how tight-knit the community is, how focused you can be and how if you reach early adopters and they drive word of mouth — they're always around colleagues. We use the traditional playbooks of working with a range of influencers, doing media. But what's really worked well for us is our headline community programs called the Bala Unit, which today is a group of 60 health care professionals who are essentially our colleagues. They provide direction to our product team on what new colors they might want in our existing shoe, what new products we need that we're going to come out with that should serve them, where — as we expand distribution — we should be showing up. And then they're involved in telling us where we should be showing up from a marketing perspective."
Measured retail growth
"It all comes down to the values of the people that we work with. And so we're going to seek to grow at the right pace. One of the biggest issues with being a founder is you start off and you've got your hands in everything, so you don't have to think about the hard work of bringing in people that share your values and care about the consumer. And, we've had a number of different employees, and the ones that work really really well are the ones who have the same core values that we work towards and anybody in our leadership can trust to be out there. I think one of the worst things that can happen is getting 100 new retail locations overnight, because then you're hiring really quickly, you're not sure if people are showing up in the right way. So it's measured growth that enables you to onboard people who can bring that same personal approach without growing too quickly."