Q&A
// June 13, 2023 ■ 4 min read
'We're investing even more heavily into incrementality': How Albertsons is building out its retail media network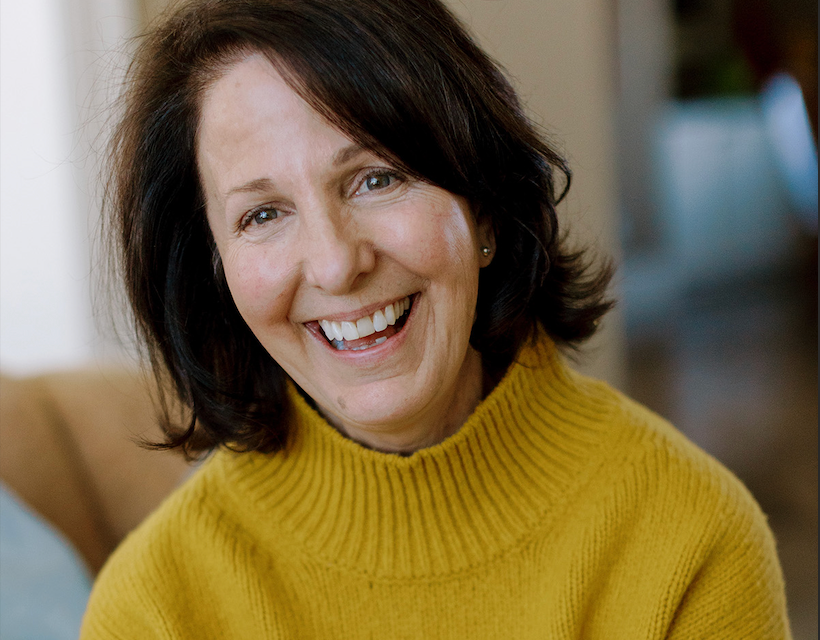 Albertsons
Less than two years after unveiling its own retail media network, Albertsons says that growing the business is a top priority. 
Its retail media network, called Albertsons Media Collective, currently has 202 employees and its leadership directly reports to the Albertsons Companies' CEO. The company said it has established a client council made up of an advisory group to share feedback on what's working and what isn't. Earlier this year, in January, Albertsons Media Collective also inked a partnership with Omnicom Media Group, a partnership that would allow marketers to improve targeting and measuring based on ROI in Connected TV environments.
When Albertsons launched its own retail media network in late 2021, it was somewhat of a late mover in the space, compared to companies like Walmart and Target. The company saw this as an advantage because it has more data on what other players have been doing to succeed. Albertsons' potential merger with competitor Kroger could drive growth for its retail media arm as it would expand its audience reach to approximately 85 million households nationwide. The company declined to comment on how its merger with Kroger would impact its retail media business and share any growth figures.  
"We are one of the top priorities for the company overall," said Kristi Argyilan, svp of retail media at Albertsons Media Collective. "The collective is actually growing at a really fast pace and we're able to generate the revenue and the margin that the company is looking for."
Argyilan spoke to Modern Retail about Albertsons Media Collective's strategic priorities and how retail media has evolved. This interview has been edited for length and clarity.
What would you say are some of Albertsons Media Collective's recent initiatives that you're most proud of?
First and foremost are the relationships that we're building with the brands — the CPGs, in particular, that are partners with us — as well as some of the agency holding companies that we're working with. 
We are growing at the pace that we have planned for our growth. What I appreciate is that the brands that we're working with are embracing the importance of Albertsons having our own in-house built retail media network because they recognize it as an untapped growth lever for them as well. And so we have just great partnerships going on.
As you can imagine, when you are starting a brand new business that is technology and data based, nothing goes flawlessly. But, I would say given the skills and scale of our engineering team, we are moving forward at a really, really fast pace. When we do find issues along the way, we get them resolved pretty quickly.
Attribution is a major topic of conversation for retail media networks at the moment. How is Albertsons investing in attribution?
We're investing even more heavily into incrementality because that's the other hot topic and they're related, but they're slightly different. What we've been focused on is incrementality to show that retail media, in particular, drove… incremental sales that you wouldn't have achieved had you not used a retail media network to amplify your program.
We're getting really high praise. In fact, Procter & Gamble had stated that the way that we're doing incrementality is one of the best things they've seen. And so, we know that we're on to something in terms of driving that.
At this stage, can brands trust the stats coming out of retail media platforms?
Yes, I do believe so. However, the catch is you need to have transparency, where you share your methodology with an advertiser so that they can verify that that is the methodology that they prefer as well.
We are actually more conservative with the way that we measure because there is a feeling out there that these gigantic return on ad spend numbers that some retail media networks report are just not believable because they're so big. 
What would you say to buyers who are still trying to figure out whether retail media is worth investing in?
I would say start to experiment with retail media. And I actually would encourage them to experiment with brands that are not sold within a retail box or on their website, what we call non-endemics, but are very complementary to who our customers are.
The best part about retail media is that we, especially the biggest of us, are sitting on at least 50% of the U.S. adult population as consumers. It's real people doing real things. Just that alone, versus a data pool that's based on cookies, gives you higher fidelity and better results.
What would you say are some of the hesitations that buyers have when it comes to investing in retail media?
It's some of these fundamentals that retail media networks don't have figured out, like viewability and tracking. They're just terms and conditions — really simple things that have been built for digital marketing but not for the specificity within a retail media environment. 
If digital media is based on cookie pools and were based on real people's data, there are different privacy terms that we will always live by that aren't necessarily built into terms and conditions. It's the detail that can just get in the way and slow things down. Anytime that you create friction in the buying process, your odds are increased that you will just be overlooked because of the complexity.