What brands can learn from Rent The Runway's crisis response playbook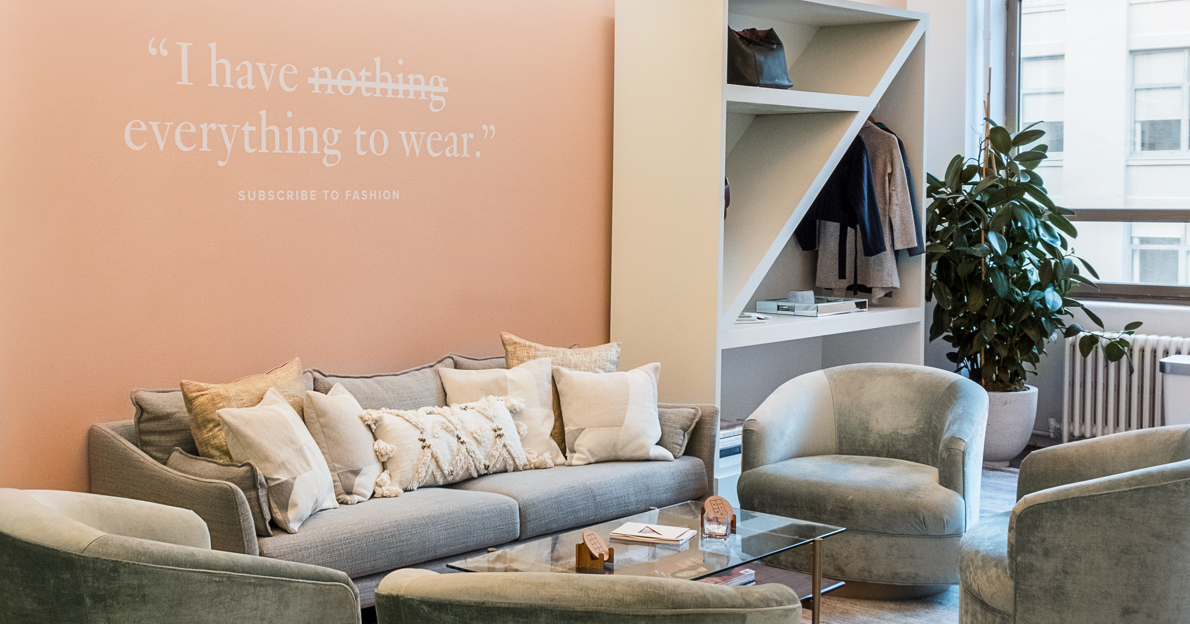 Rent the Runway
It's been a rough week for Rent The Runway. But its quick and human response may provide a blueprint for other brands in crisis.
Faced with a malfunctioning technical back-end, the company found itself delaying or outright canceling customers' orders, wrote Vox. Many of Rent The Runway's customers use it to receive nice clothing for one-off events. As a result, some people were left without their orders — many of whom likely had to make rush accommodations. And they took to public channels like Twitter to complain. As Glossy pointed out, this ordeal shows the unlimited model is difficult to scale.
So far, however, the company seems to have been able to keep a bad situation from getting worse. It followed a few key plays that helped localize the damage:
Own up and apologize
Rent The Runway responded swiftly as soon as complaints began increasing. CEO Jennifer Hyman began personally responding to customers' tweets.
We are so sorry for long response times today – our team is working around the clock to ensure we are giving every customer the best experience possible @rtrhelp

— Jennifer Hyman (@Jenn_RTR) September 20, 2019
The company then wrote a blog post and email informing people about the problems. According to Rent The Runway, the problems began on September 13 and were due to a back-end transformation the company was putting into place. The issues, the post went on, will be sorted out by October 15.
"Upgrading systems while still running the business at full speed is complex," Hyman wrote in an email to customers, which was viewed by the Business of Fashion. "We know that we will make some mistakes, so for the next month, if you have time-sensitive events, please order a few days earlier than you normally would. We are sorry, and we own this."
According to Mary Zalla, global president of consumer brands at Landor, one of the first principles brands should follow during a moment of upheaval are "honesty and transparency." The company tried to follow this by responding individually to customers and telegraphing a bigger message admitting there were problems.
Even so, the damage was done. Data provided to Modern Retail from the social intelligence company Brandwatch, shows that Rent The Runway saw a distinct increase in social media media mentions in late September — peaking on September 27, with a 420% increase (compared to the company's daily median conversation). 51.45% of the social sentiment about Rent The Runway was negative over the last 30 days, with most of the negativity being sent over the last two weeks. What's more, anger was very prevalent, with "over 2,300 mentions [containing] language which can be identified as anger," according to Brandwatch.
Make amends
Beyond simply apologizing, Rent The Runway also made big changes to prevent further fallout. It offered full refunds to people impacted, as well as an extra $200. This was to help people who had to make emergency accommodations because their outfits weren't delivered.
What's more, Rent The Runway also said it would stop taking in new customers until all the technical issues were solved. "I thought it was a really smart move to say 'we are going to put growth on hold,'" said Zalla. What Hyman is essentially doing is "owning that this really happened."
This is a big issue for Rent The Runway; Fulfillment capabilities were significantly hampered, and it's basically a fulfillment company. Instead of forging onward, hoping the problems sort themselves out, the business decided to hold things up.
To Zalla, the playbook is slightly reminiscent of a (much more dire) historic brand crisis. In the early 1980s, Tylenol was faced with its products being poisoned and then re-shelved. Johnson & Johnson, Tylenol's parent company, recalled all of the products, implemented a hotline and warned customers to not buy its product. Zalla described it as the "prototypical public relations case," in terms of how to quickly deal with a big problem. Indeed, it's become a model case study for how businesses should act when faced with a national crisis.
Poisoned pills, it must be said, are definitely a different situation than a few late-shipped dresses, but the communications lessons are similar. They've got to "come right out and own it," said Zalla.
Sucharita Kodali, principal researcher at Forrester, pointed to another fashion tech problem — this one more recent. In 2013, right before the holidays, the Finish Line decided to completely redesign its website. But technical problems hampered the rollout for weeks, which ultimately led to the company losing $3 million. That too had industry-wide reverberations — namely, proving that businesses should better test new technology and think twice before going all in right before the busiest sales season.
"This happens to companies every so often," Kodali wrote in an email to Modern Retail.
The ultimate lesson is to act quickly and proactively to fend off any lasting damage with the consumer. What's more, be reactive in ways that makes the customers feel heard. The company may lose money in the short term, but it's better to make a good faith effort to keep them coming back. "People forget about it and move on eventually," wrote Kodali.
So long as Rent The Runway can fix its problems, it will probably be able to right the ship. "Not pretending to be perfect — just being open, honest and transparent forgives a lot of sins," said Zalla.
"Brands make a mistake when they don't listen, or don't respond quickly enough," Zalla went on. What Rent The Runway did right was respond quickly, and in a human manner. Hyman replied to people on Twitter, and sent an email to all of her customers.
The next few days and weeks will likely dictate the longterm damage. Rent The Runway will have to fix the technical glitches and then ensure that customers' complaints are acknowledged. The big lesson, which Rent The Runway is trying to implement, is figuring out a crisis plan that includes both words and actions. "Just saying 'we're sorry' isn't enough," explained Zalla.