Agencies are trying to capitalize on the online gaming boom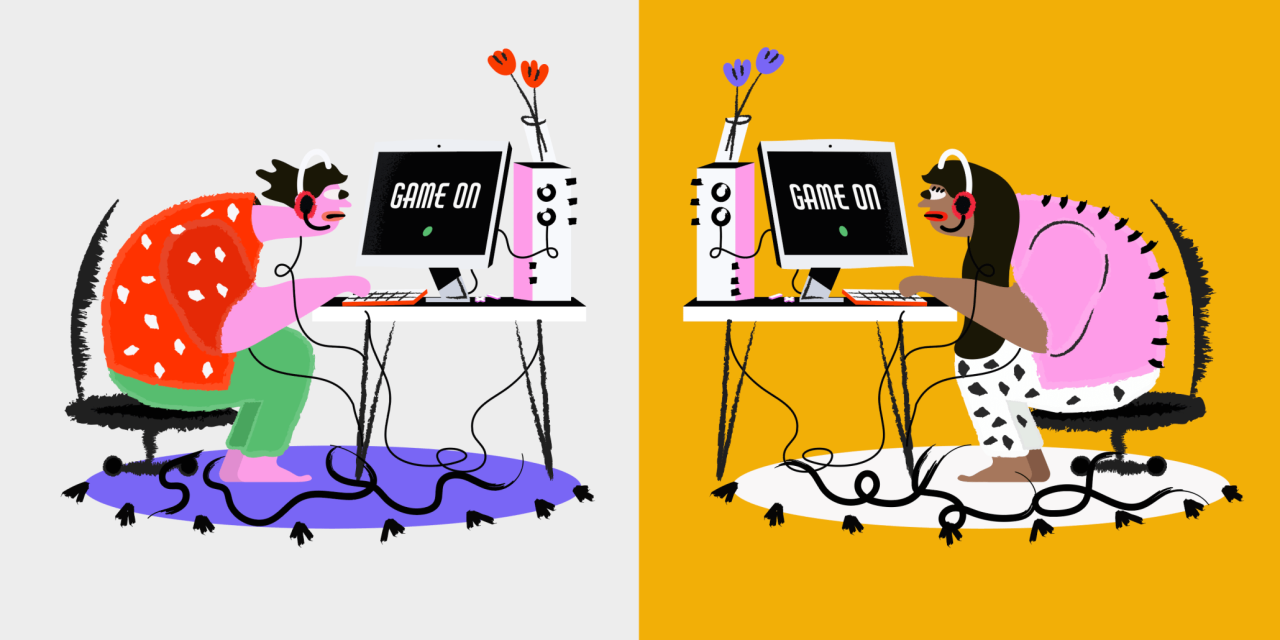 Ivy Liu
Agencies are popping up with promises to shepherd brands into the gaming ecosystem.
Driven by the forthcoming direct listing of Roblox, plus the juggernaut success of Animal Crossing and Fortnite, marketing services are setting their sights on gaming — a new and arguably belated recognition of the power that gaming communities can hold for brands of all stripes. Companies with direct ties to gaming, like headphone makers, are of course no strangers to the space, but many other brands have avoided marketing to gaming communities. Yet the rise of these agencies suggests that brands are finally eager to break into platforms like Twitch and into virtual, in-game universes in games like Fortnite.
One entrant, LiveCraft, a new branch of the marketing agency Podean, is focused on connecting brands with different axes of the live-stream shopping ecosystem — Twitch, Amazon Live, Instagram Live and so on — with a special eye toward gamers. Twofivesix, another agency, has worked with the likes of Warby Parker. New ad-tech companies like Bloxbiz are also popping up, while more established PR firms, like FleishmanHillard, have talked about focusing more on gaming.
Mark Power, the CEO of Podean, said that LiveCraft's big bet is on gaming. Not only is Twitch, an Amazon-owned platform dominated by gamers, one of the most important live-streaming companies around, but he also said that LiveCraft will be pursuing "immersive shopping" opportunities in the near future. "What platform or what ecosystem out there is best placed to make that a reality? It's gaming," he said. Power recently set up a partnership between Elf Cosmetics and Twitch streamer LoserFruit, who used Elf products to recreate her Fortnite look, and he is also working on building out a branded world within Fortnite.
According to Jamin Warren, founder of the strategic consultancy Twofivesix, that shift has come more on the brand side than on the gaming side. Gaming's massive reach is nothing new, and for years video game revenues have dwarfed even film and TV earnings. The difference now, Warren said, is that today "there definitely are more common touchpoints even for people who don't play games." Fortnite, Animal Crossing, Roblox and Among Us have swept mainstream culture to the point where even non-gamers know them well — reaching a kind of mainstream success rarely seen before.
Gaming itself is also on the rise — and its core audience has become both broader and more dedicated than before. According to a July 2020 NPD Group study published, 32 million more people played video games in 2020 than in 2018, and the average amount of time spent on gaming jumped from 12 to 14 hours per week. To many brands, the demographic of "gamer" no longer feels so niche.
Warren first began thinking about how brands and gamers overlap in 2011, when he started a gaming-focused media company called Kill Screen. To earn money, he worked with companies to create branded content for his site. He quickly realized that there was a bigger opportunity on the brand side. In 2017, he launched Twofivesix, which aims to help companies find their place in the gaming ecosystem. "It was pretty clear that even though gaming was [and] continues to be a really big deal, brands really struggled to see themselves in that space," he said.
The problem that Warren has most often run into is that brands often show up with a limited understanding of what will work in the video game ecosystem. "What's more common and what I see is that people pick something really big," he said. He pointed to a branded Animal Crossing island as an example of the first thing many companies end up pitching. This is in part because those types of campaigns have tended to attract the most media attention. But a branded island — and other, similar approaches — is both time consuming to engineer and often limited in reach, said. Although it varies depending on the client, Twofivesix tends to focus much more on connecting brands to online gaming communities on Twitch, Reddit and elsewhere.
Other marketing companies are testing the gaming waters, too. A company called Bloxbiz is launching in the coming months as a Roblox-focused ad agency. Bloxbiz will start out by placing billboards or posters within Roblox games, with plans to share ad revenue with the developers behind each game. "The opportunity for brands is everything from product placement, to skins/characters, to themed parts of games, to full branded games," Sam Drozdov, the company's CEO, said in a message to Modern Retail. (In-game advertising isn't a totally new idea — one company, Bidstack, has been offering that service since 2015.) Meanwhile, a research firm called Dubit recently began building branded Roblox games. And rather than work with retailers, some games are creating their own white-label lines for themselves, as Design Home did last year.
Not all of these approaches are likely to work, and Warren said that the brands poised to be the most successful are the ones that think hard about what specific slice of the gaming audience they want to reach. "It needs to be authentic," he said.
But something in the ecosystem appears to have changed. For years, brands and agencies were caught in a self-defeating cycle, where agencies didn't pitch gaming ideas to brands because they assumed brands didn't know what to do with them. This year, said Power, more of his clients have expressed increasing interest in gaming. "You need a forward-thinking, high-risk-profile CMO slash brand who is the challenger, who is ready to take some risks," he said.