Alcohol brands move ad dollars away from billboards to delivery startups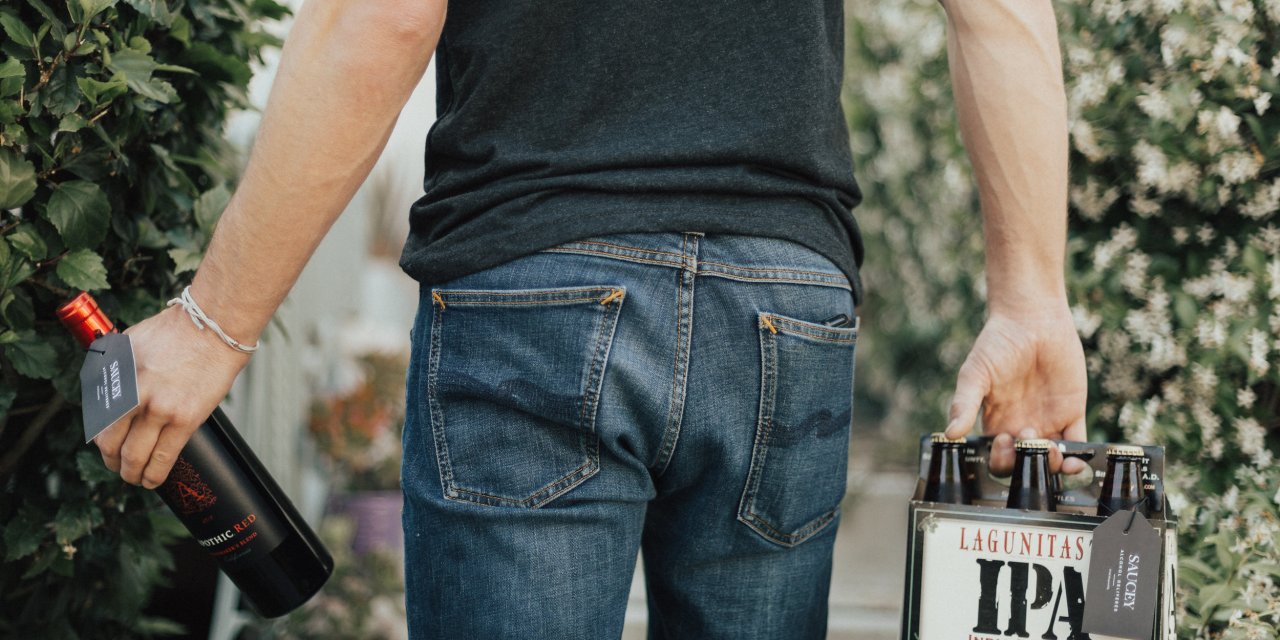 The alcohol industry's reliance on delivery has opened up a new route for marketing.
Alcohol brands' ad dollars, typically poured into hospitality, live events and in-store rep tastings are at a halt. This is prompting brands to increase digital marketing where it makes the most sense: at delivery checkout. 
In turn, booming delivery startups like ReserveBar and Saucey are seeing an uptick in ad deals from alcohol brands. 
While e-commerce had been a growing portion of Bacardi's budget, "many people didn't make the connection that spirits could be bought online" until now, said Lorran Brown Cosby, vp of digital commerce at Bacardi North America. "Getting over that lack of understanding was our first hurdle."
When the company sensed the demand for online delivery coming, "we were able to pull the levers to have our brands front and center where people were shopping," said Brown Cosby, which was largely due to an existing e-commerce strategy the company had in place. What Bacardi — the parent company of Grey Goose, Bombay Sapphire and Patrón Tequila, among other labels — expected to roll out over a two-year period, she went on, "was activated in just two weeks."
Much of this e-commerce shift is going into growing startups. Since the pandemic hit, "brand outreach is pouring in at higher rates than we've ever seen," said Saucey CEO Chris Vaughn, who confirmed they're working on campaigns with Bacardi and Diageo's suite of brands.
Dipanjan Chatterjee, founder and CEO of Bevvi, which now sells directly to customers, said promotional interest from independent brands is bigger than ever. "We had been reaching out to smaller or medium sized brands for the past year, with most passing on advertising," said Chatterjee. Those leads recently began to reach back out to entertain the idea.
An increase in sponsored social ads on Drizly, such as the quarantine-themed Miller Light campaign, point to a boom in interest in the channel.
An opportunity for timely messaging
In its latest earnings report, Jameson and Absolut's parent company Pernod Ricard said it canceled promotional spending "where no longer relevant." Similarly, Diageo announced in early April it stopped all "ineffective ad spend" back in March. Meanwhile, Anheuser-Busch, which temporarily converted facilities to make hand sanitizer, said it's "not in advertising mode" at the moment. 
During an evolving time of crisis, the ability to shift messaging on a whim, especially for specific impacted states and demographics, is especially important for new campaigns. The startups say brands are re-deploying marketing from on-premise to digital as a strategy to avoid tone deaf advertising. 
ReserveBar, known for carrying customizable bottles, has a number of brands promoting gifting to distant friends and families or frontline workers. It's a "powerful marketing tool" at a time when virtual happy hours have become a major socializing activity, said CMO Derek Correia, which is currently promoting Diageo's core labels. 
Bevvi, which just added Out East rosé and Vias Wines as clients for sponsored social campaigns, has been hosting a sponsored happy hour with Balls Vodka.
Bacardi's Brown Cosby said this wave of engaging customers through e-commerce is just the beginning, confirming Bacardi's upcoming World Cocktail Day Kits launch with delivery app Cocktail Courier. 
Looking toward the long term
Some larger brands may be resistant to move budgets to platform advertising just yet, predicted Chatterjee, who said in his experience they tend to leave the creative planning up to their agencies' discretion. When it comes to smaller brands focused on bars and restaurants sales, they're forced to market digitally as they "don't have other channels right now and may not for months."
However, Bacardi's Brown Cosby confirmed the strategy is here to stay for the company's suite of brands long after the delivery spike subsides. "We're seeing that 40% of online spirits buyers are new to this, so there is a whole new audience that's discovered this as an option," she said.
She concluded that the expected increase in at-home entertaining and influx in mixology as a hobby will help support an ongoing demand for online purchases. "For us this is part of our larger, long-term strategy."