'An awesome product is table stakes': Weezie co-founder Lindsey Johnson on building a luxury bath brand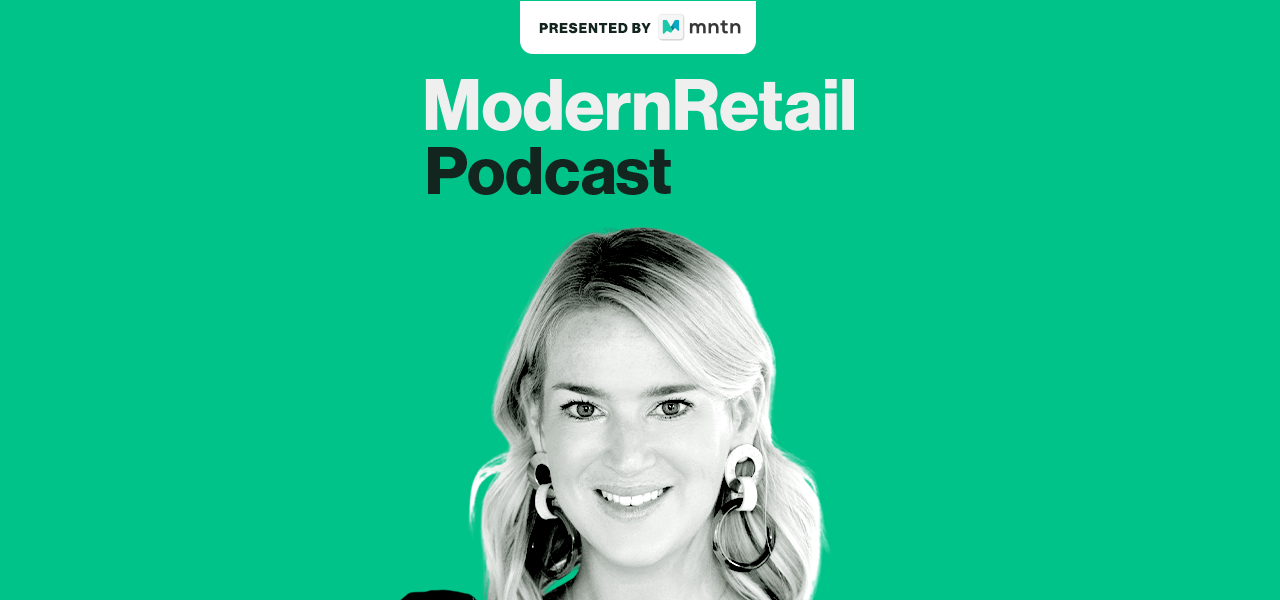 Subscribe: Apple Podcasts • Stitcher • Google Play • Spotify
The key to DTC towel brand Weezie's success is staying in its lane — or, bathroom.
That's according to co-founder Lindsey Johnson who joined this week's Modern Retail Podcast. The company, which makes luxury bath towels along with other bathroom-related products like bathrobes and bathmats, has seen year-over-year growth and said late last year that it was on track to hit eight figures in revenue in 2021.
"The bath towel is the hero product of Weezie, and we are going to stay in that world," Johnson said.
According to Johnson, what has helped Weezie grow is the company's relatively conservative approach to growth. Other than a seed round, Weezie has remained bootstrapped — and it's been very intentional about every expansion or new sales channel into which it's dived.
Some of that is because of the very nature of the business. Weezie offers custom embroidered towels — all of which are made and fulfilled in its own U.S.-based facility. Scaling such an operation is difficult, to say the least. "[Wholesale] is something we've always struggled with… because customization is such a big part of the business," she said. "While, of course, our products are wonderful on their own, it doesn't tell the whole story."
Now, thanks to growth from the last few years, Johnsons is trying to figure out how to grow these channels while remaining true to Weezie's roots. Meanwhile, she's also trying to figure out where to expand to next geographically.
Weezie currently has one store in Atlanta, which she says has been a successful sales driver and brand booster. With that, Johnson is also thinking about opening more stores, but added "it's not in the near-term roadmap."
Put together, Johnson has big plans for the next few months — but is also trying to make sure Weezie stays by its North Star. "I think it's a big year of just investing in the future," she said.
Here are a few highlights from the conversation, which have been lightly edited for clarity.

How Weezie defines luxury
"An awesome product is table stakes, I don't think it's worth launching a business, if you're going to take [an] existing product and put a new brand on it. Brand is very important, but it's not everything. And so for us, we spent a year and a half on that product development, [asking] what makes a great luxury towel. To be honest, it's subjective because it's personal preference. Some people want a microfiber towel, some people might want a cotton towel. So there is some subjectivity. But what we found in our research is that the vast majority of consumers want a towel that is equal parts soft and absorbent. So we define luxury as: those are the kind of the two core tenets of our towel, and we maximize for those two qualities."
Why Weezie doesn't partner with every hotel
"I would love to like over-brand our product in places [like hotels], so [guests] know it's a Weezie towel. However, there's one hiccup: a lot of these larger players have commercial laundry machines. And so they are torching the product. So they will literally wash it on super-high heat, dry it on super-high heat, they'll bleach it. And so that is something that obviously doesn't do our brand justice. When you feel a towel that has not been taken well care of, I don't necessarily want Weezie plastered all over it. So that's actually something that we're really careful about when we talk to these different opportunities. It's: how do you wash your towels? How often do you wash them? How often are you replacing them? And some of the boutique hotels have great laundry programs. So we'll do that all day long. But some of the larger ones that aren't as nice to their products, we are actually exploring some more about private label opportunities."
Using a store as a concierge service
"I was pretty surprised at how much sales we were able to drive through the store. especially because you don't really want to go in and buy a bunch of towels and walk around with towels. And so I think it's not something you're necessarily trying to go buy in-person. For us, we were using it as a test. But what we found is that people really want to come in and use our sales associates as design concierge. So you come in, you're not only getting to touch and feel the product and understand the quality firsthand in person, but you also get to pick out your embroidery style and your colors and make sure it's matching your color scheme… And so I think that whole idea of just that educational aspect, and getting to touch and feel a product that is tactile — like a towel — in-person blew us away in terms of the revenue. People — even though they're not walking out with the product — they're coming in, they're touching and feeling and trying on products and then they're ordering them in-person."