Podcasts
// February 18, 2021 ■ 4 min read
'An unspoken understanding between our customers and our brand': Fly By Jing founder Jing Gao on how to build community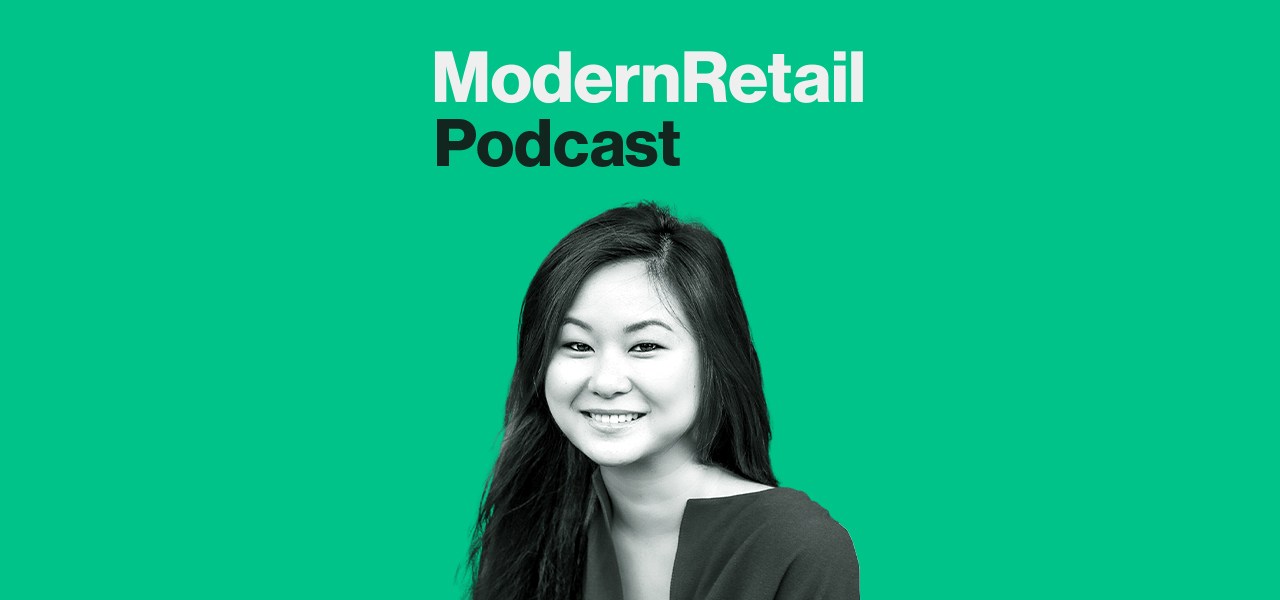 Subscribe: Apple Podcasts | Stitcher | Google Play | Spotify | RSS
2020 was the year the Fly By Jing soared to new heights.
The company, which is best known for its array of Chinese sauces, has taken the direct-to-consumer food world by storm. It's been written about in major publications like the New York Times and Eater, and has become a popular pantry staple in many Instagram kitchen posts. Before the coronavirus first hit, founder Jing Gao told Modern Retail the company was growing around 30% month-over-month. Then the business exploded last spring thanks to pandemic stocking and heightened media attention. "We ended 2020 about 1000% up from 2019," Gao said on the Modern Retail Podcast.
On this episode, she spoke about how Fly By Jing started as a pop-up restaurant concept, her branding and marketing approach as well as what the company's future plans are. "I feel like there's an unspoken understanding between our customers and our brand," she said.
Fly By Jing first got off the ground because Gao had a core group of friends and followers who supported her vision. She raised an initial Kickstarter ("the highest-funded craft food project [on the platform]," in her words) and was able to grow the business in its first year as a result of this community.
Now, Gao is putting herself more front and center. When Gao founded the brand, people knew her as Jenny — an Anglicized version of her given name. And over a year after the company launched in 2018, she decided to go by Jing. For her, this was a way for her to present both herself and her brand in their true lights. When Fly By Jing rebranded last fall, Gao unveiled her new first name, making herself more of a focal point of the brand.
The idea behind Fly By Jing is to be a food company that doesn't try to fit within traditional U.S. brand parameters. So far, it's worked. Demand outstripped supply for most of 2020. Gao's current mission is to continue the growth by creating new programs and ways to keep customers engaged. Earlier this month, for example, Fly By Jing launched an OnlyFans account that lets people see pictures and videos of "hot noods."
For the founder, the most important part is to make sure she has a direct line to those who love her products. "We are putting a lot of thought into how do we create a real community around our biggest users," she said.
Here are a few highlights from the conversation, which have been lightly edited for clarity.
Noticing a gap
"In 2018 — out of curiosity, to see what the natural food scene was like in the U.S. — I came to Anaheim and walked the halls of Expo West. And that's where I really saw this glaring hole in the market. There were thousands of stalls present — all the buyers and the retailers — but there was zero diversity. There were so few brands being represented by people of color. [With] the gatekeepers to healthy eating, there was also just a glaring lack of diversity. So that was the first moment when I realized that the time is ripe for something like this, because I could see that this was not representative of the population in the U.S. — or what we were interested in eating or what people look like."
Becoming a brand focal point
"I've always been very introverted. If you look at me adopting this name Jenny as a metaphor, I was really hiding behind this facade my entire life — to the point where I kind of lost touch of who I was myself. So it was absolutely scary. And I wouldn't say that now I am putting myself front and center in the brand. I see myself as kind of a vehicle to help tell our brand's story and our mission. And to kind of create a connection point for others to — to connect to it really. So it's more in service of the brand."
Fending off customer churn
"We're about to launch subscriptions. And subscriptions is something that I've hesitated to launch for a long time. Because I always knew that the problem with subscriptions for food products — especially food products that are like ours, not necessarily a coffee that you drink every single morning or a soda — is that there's a risk that [pantry items] start to pile up, and then you have churn. And so I've always been thinking about what is that extra layer of value we can provide to our customers beyond just a discount on the product. The discount on the product is great — and it's a great way to get them in. But the churn happens later on. So, as we launch the subscriptions, we are putting a lot of thought into how do we create a real community around our biggest users."