Podcasts
// February 6, 2020 ■ 4 min read
The Body Shop's Andrea Blieden: Why Amazon search ads work better than Google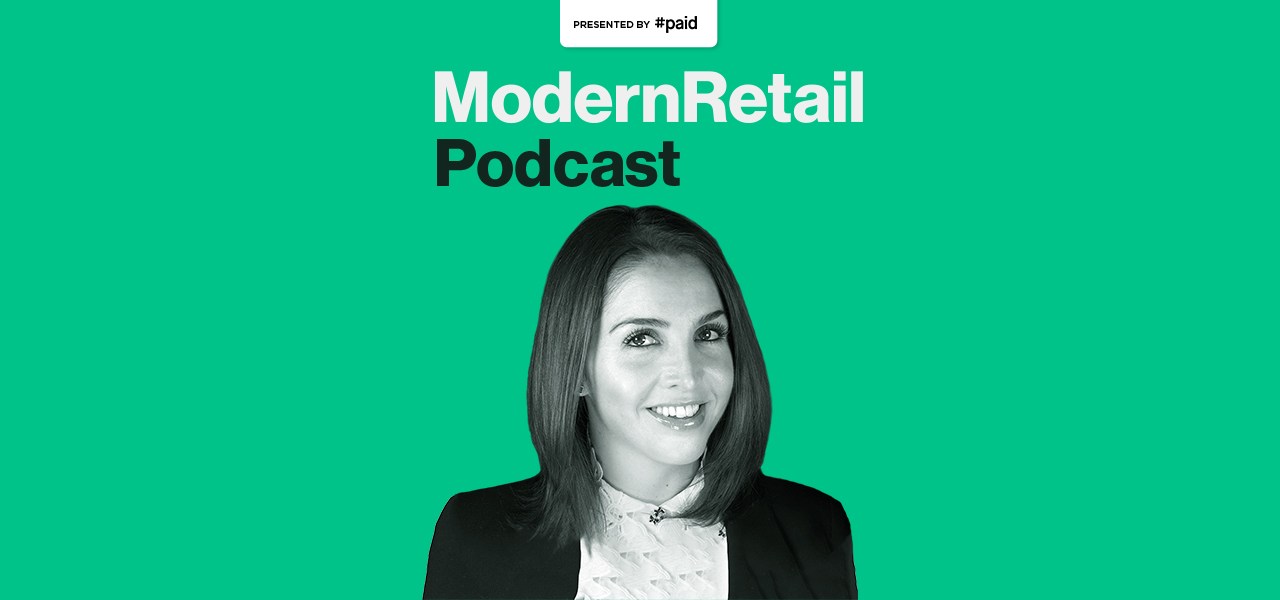 Subscribe: Apple Podcasts | Stitcher | Google Play | Spotify | RSS
For the Body Shop, it's about selling where the customers are — even if that means it's not necessarily on your own sites or in your stores.
"Stores for us are the bread and butter of the business, the biggest portion of the business, and will always be," U.S. general manager, Andrea Blieden said on the Modern Retail Podcast. At the same time, being on Amazon has been a big boon to the business, mostly because that's where a significant part of new customers are.  "I just don't think that you're moving Amazon shoppers off Amazon that much," Blieden said. "If you want to capitalize on the fact that over 30% of Americans are using Amazon, you gotta go there."
Blieden talked about the changes brought about by L'Oréal's sale of the company to Natura & Co. in 2017, The Body Shop's investment in Amazon and what it's like working at a company that speaks out on social issues.
Here are a few highlights from the conversation that have been lightly edited for clarity.
For The Body Shop, Amazon gives more bang for the buck
"We spend a lot on AMS [Amazon Marketing Services]. Our generic search campaigns on Amazon do better than our Google generic search campaigns, because it's all about the product. So, things like 'body lotion,' where we would never invest heavily on Google Search because that would be a really expensive generic search term to own — on Amazon, those are the types of words that you can really win in, and you can really acquire new customers with, especially if you have the right customer reviews, the right A plus content, it works.  And as you spend more and more and get more and more visitors to your pages, you show up naturally, you go up and up."
Reaching people everywhere is great, but they'll only buy stuff where they're used to
"You have to do omnichannel marketing but people aren't switching channels. When omnichannel first started being a discussion, I was sitting there thinking about my purchasing habits. I will go through such extremes sometimes to make sure it gets delivered to my apartment. People don't really bounce in and out of channels. They might consume content in and out of channels but they don't change shopping behaviors that often. That's why I think there's a place for Ulta, for Amazon, for TheBodyShop.com, for our retail stores. As long as you tell your brand story in really similar ways, it's all great for customer acquisition and awareness."
The Body Shop argued for social causes before it was cool
"We're bringing back refill stations and things that [Body Shop founder] Anita Roddick had put into The Body Shop. Right now, we're in a time where we're going back to our roots, much more to the activism side. We used to do a whole bunch of really loud campaigning for causes, like against sex trafficking. A lot of causes that beauty brands would never talk about. We're going back to all of that now — and I think that was the piece that was the most quiet during the L'Oréal years, particularly in the US."
Pivoting to its recognizable products, not the latest trends
"For a really long time, we were capitalizing on trends. And that's just not where The Body Shop is ever going to cut through. For example, we have a store on Astor Place [in New York City] and it has the hugest makeup wall. Rent is not cheap, and you're using all this real estate right at the front of your store to tell all these makeup stories. We do some really good things in makeup but we're not a trend makeup brand, and for the longest time that's what we were trying to be. Makeup was booming, we were churning out all these trends in makeup but we were doing it on a much slower pace than makeup brands. Mac was always going to eat our lunch, and there was no getting around it. So now, for us it's going back to the products that Anita created, like Tea Tree Oil. Hand-sourced, from Kenya, 'community fair trade' — people love it."