Brands are increasingly seeing Reddit as a marketing goldmine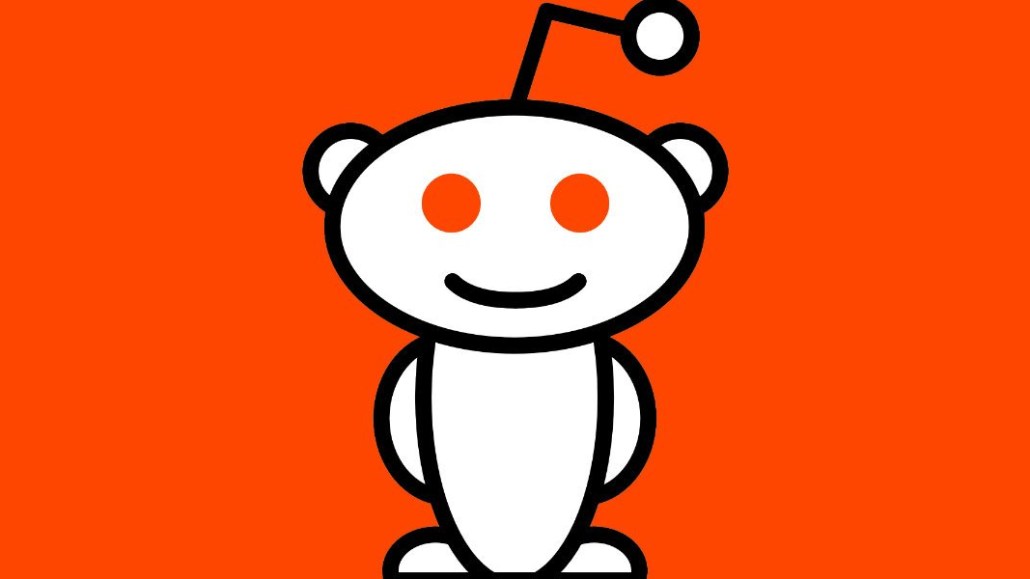 A $3.8 billion company showed that creative marketing on Reddit can pay off. 
This February, Little Caesars, the third largest pizza chain in the country, brought back its "Pretzel Crust Pizza" via an #UnlockPrezelCrust campaign, which set fans on quests, searching for codes spread across both the internet and real world that — when inputted into Little Caesars' site — helped participants win Pretzel-themed prizes (from pretzel-patterned smart watches to sweaters to skateboards). It culminated in crowning a Redditor "Chief Pretzel Officer."
According to Little Caesars' CMO Jeff Klein, while the campaign was spread across social media, Reddit was a core aspect of its success.
"Our engagement on Reddit, while just one aspect of this multimedia campaign, played a huge role in our ability to directly communicate with customers in a real-time authentic way," said Klein. 
While Reddit has 52 million daily active users whose passions span anything from stocks to skincare, brands and marketers alike have been scared to use it. Despite having a younger user base than Facebook (58% of Reddit users are 18-34 compared to 40.7% of Facebook users), as well as these same young users suggesting that they have stronger trust for Reddit recommendations than other social media sites, Reddit is thought to significantly trail behind Twitter, Google, and Facebook in advertising revenues. However, with a bump in VC capital and a 90% increase in revenue year-over-year during the fourth quarter of 2020, brands are starting to jump on board.
"We were truly amazed at how quickly consumers grabbed a hold of this idea, and how much sharing and collaborating was going on between them on Reddit and other social media platforms," said Klein. 
Will Cady, Reddit's Head of Creative Strategy, suggested that the initial hesitation for brands may be the hurdle of culture shock. Unlike Facebook or Instagram, where a brand can run a targeted ad for its latest product and then call it a day, success on Reddit requires a strong understanding of the rules, interests and culture of the subreddits that marketers hope to target.
"Reddit has a rich array of over 100,000 different communities each with their own culture," said Cady. "For brands to find a way into that can feel complicated at first, but it's actually remarkably easy when you identify the culture that your brand can be at home in."
To find this community, Cady said, brands first have to listen. 
"The best practice for brands entering Reddit is to lead with listening first," said Cady. "[Reddit] provides this incredible opportunity to look at people's passions and how they are expressing them in these contextual environments."
That makes for a double-edged sword. In Reddit's Ask Me Anything sessions, Redditors will truly ask anything — demanding authenticity and quickly scorning brands who attempt to use the platform as a controlled PR experience or who want to brush product failure or bad brand behavior under the rug.   
This can make Reddit an easier platform for smaller brands with a more defined voice than corporate behemoths. For example, DTC bidet company Tushy agreed to temporarily change a product label to "A** Blast" if the brand's ad was upvoted 10,000 times and was rewarded with a 4.5x return on its spend. Car-maker Nissan, on the other hand, was accused by Redditors of filling their CEO's AMA with PR-planted questions and was subsequently derided throughout the rest of the AMA.  
"The enterprises that I've seen do a great job…. are the ones that are able to tag a challenger brand in their portfolio," said Cady. "If they are a conglomerate with multiple different brand lines then they might have one that can really step into the market, take some risks, and be that challenger, that disruptor." It's a strategy similar to how some brands approach TikTok or Twitter. 
Meanwhile, some brands' biggest successes on the platform aren't paid campaigns at all. GameStop itself had nothing to do with its meteoric stock success, for example. And CeraVe, the most mentioned brand on Reddit's r/SkincareAddiction subreddit for two years running, has never invested a single dollar into advertising on the platform, said Tom Allison, CeraVe Co-Founder and Senior Vice President of Professional Marketing.
"CeraVe has not put any paid support behind Reddit at this time," said Allison. The online support, he said, comes from ardent fans of the brand "among social media users on platforms like Reddit."
It's this type of ardent fan base that has been catching marketers' eyes. Said Klein, the Little Caesars campaign garnered "the kind of engagement that is really hard to attain as marketers, but is so valuable for the brand beyond the campaign itself."