Brands usher in back-to-school season with deep discounts and new marketing tactics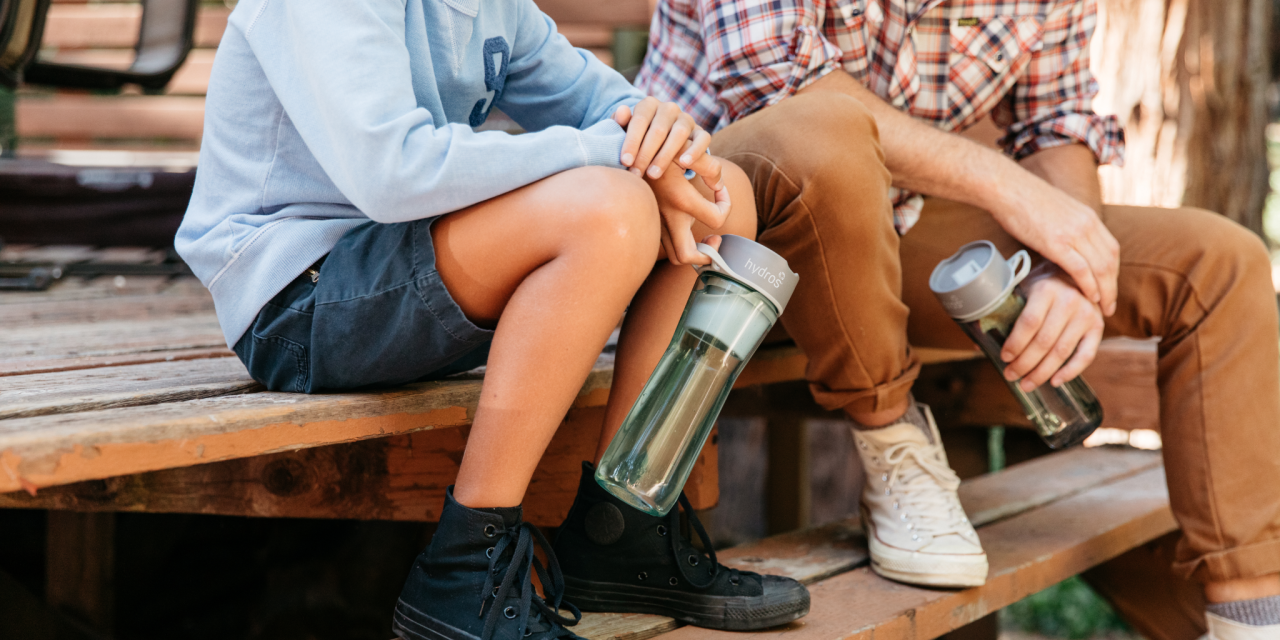 Hydros
For some brands like Hydros — which sells water filters, pitchers and bottles — the back-to-school shopping season means big business. 
"It's historically one of our best seasons," said Hydros founder and CEO Winston Ibrahim.
On average, Hydros sees a 15% to 20% spike in sales around this time of the year. Unlike back-to-school shopping seasons in the past, however, brands are grappling with consumers who may be unwilling to spend as much as they did in the past.
This year, only 36% of parents said they can pay for their kids' back-to-school shopping without any hitch — compared to last year's 52% — due to the lack of stimulus payments this year and the burden of inflation, according to a June report from Morning Consult. As parents become more price-conscious, discounts are expected to play an even bigger role this back-to-school shopping season. To gain the attention of both student and parents, retailers have been ramping up their marketing strategies by testing out new channels like direct mail and influencer marketing.
"We've got rising gas prices, food prices, all of the basic necessities are really taking a toll on available spending from the consumer perspective," said Sonia Lapinsky, managing director in the retail practice at AlixPartners. "Then on the retail side, they've just been hit with kind of disruption after disruption since the start of Covid."
Finding ways to reach price-conscious parents
With consumers' budgets in mind, Hydros' Ibrahim said the company is leaning into Amazon Prime Day, as he expects that that's where budget-conscious parents will be looking for deals. In the past, Ibrahim said the company has been hesitant to participate in Prime Day.
Ibrahim said the company is offering a uniform 20% off on Prime Day for all of its SKUs. Hydros, which was launched in 2019, had a 2021 revenue of about $1 million and is on track to grow 50% this year.
"[Prime Day] is a really great opportunity to touch a lot of consumers, particularly for a brand like Hydros where we have kind of a unique product offering," Ibrahim said. "In a category that gets a lot of eyeballs already, it's a way for us to kind of attract that customer."
Even retail giant Target has announced additional discounts as part of its back-to-school promotions. Target said it upped its Target Circle discount to 20% off a one-time purchase for college students and extended its Teacher Prep Event to be six weeks longer than last year, which offers discounts to teachers for school supplies. Walmart, on the other hand, presented consumers with a list of back-to-school essentials at a low price.
New marketing channels
To promote its Prime Day deals, Hydros has tapped several influencers — including Halle Watson from @cookin_with_halle and Sam Tahan from @sam.tahan, among others — as part of the company's TikTok campaign. Meanwhile, French Toast, a company that sells school uniforms, is also teaming up with some kids who have large social media followings to showcase how they prefer to wear French Toast products on Instagram for its back to school marketing campaign.
Brad Jashinsky, director analyst at Gartner, said that influencers are likely to play a big role in back-to-school shopping moving forward. "Even millennial parents spend so much time on these social platforms and being connected to celebrities and influencers that it'd be interesting to see how both retailers and brands capitalize on making back-to-school cool."
For French Toast, direct mail is the company's marketing channel of choice this back-to-school shopping season. The company's direct mail campaign will be deployed for the first time in mid-July, featuring its core product lines such as polos and khakis. 
"We're a seasonal business and this is our biggest, biggest season," said Alyson Shapero, French Toast's vice president of brand, digital and wholesale marketing. "The company is putting all its resources, all of its marketing strategy, everything we're doing is gearing up for this launch."
Beckie Cohen, French Toast's senior director of sales, said that about 60% to 65% of its business comes from the back-to-school shopping season. French Toast, which is a family-owned business founded back in 1985, declined to share its exact revenue figures but is projected to see a 20% revenue increase in 2022 from 2019.   
Much like French Toast, direct-to-consumer brand State Bags is also rolling out direct mail catalogs just in time for the back-to-school shopping season. State Bags CEO and creative director Jacq Tatelman previously told Modern Retail that the brand is undergoing a brand refresh in a bid to be more inclusive of different family dynamics. 
Hydros said it has also adjusted its marketing messaging to suit two of its main demographics this time of the year: students and moms. The brand said it's leaning heavily on its products' planet-friendly qualities when advertising to younger people. When advertising to older consumers, Hydros said it promotes its products' convenience, elegance and value.  
Others like leisurewear brand Public Rec have launched new products geared toward back-to-school shopping. Public Rec recently launched products for a slightly older crowd of back-to-school shoppers, including leggings for women and pants for men. French Toast has also launched an adaptive line for kids with disabilities just this month. 
Despite retailers' attempts to drum up excitement from consumers, Kassi Socha, director analyst at Gartner, said that shoppers will likely search for more value before making their purchase decisions. That means people are likely to do more research on a brand and compare prices, she said. "As we think of inflationary and economical pressures that we're all facing, it seems that parents actually are more concerned about price and value than non-parents."