Burrow CEO Stephen Kuhl: 'We're re-forecasting on a weekly basis'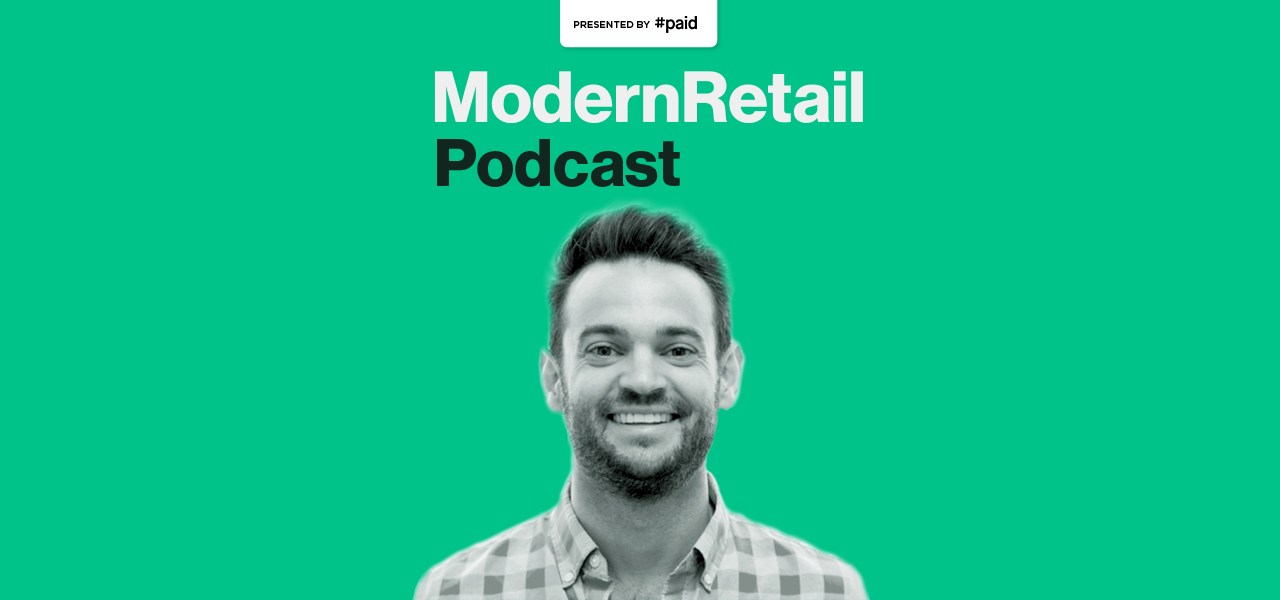 Subscribe: Apple Podcasts | Stitcher | Google Play | Spotify | RSS
Through this crisis, Burrow CEO Stephen Kuhl is sticking to a piece of advice he got back when the furniture store was just another startup at Y Combinator.
"The advice we got then was 'just launch your first product. Get it out there into people's hands and you'll get feedback,' Kuhl said on the Modern Retail Podcast.
That's what the company has done with a virtual design consultation program delivering an "in-store experience" to customers from their homes.
It had been in development for a while, according to Kuhl, but the pandemic's halting effect on the economy made this the time for Burrow to see it through (Burrow has one store, now closed, in Manhattan). "Within 48 hours we stood up our V1 of this virtual design consultation program. And that was something where everybody who was involved in that dropped everything and jumped on it," Kuhl said.
He added that Burrow has seen "a good amount of revenue" from the new program, especially considering it was a leap of faith. "We had no data to say this is definitely something we should spend our time and money on."
Kuhl talked about Burrow's supply chains, pivoting its business and how "anybody that tells you that they know how to forecast their business in this is either lying or completely naive."
Here are a few highlights from the conversation, which have been lightly edited for clarity.
An intact supply chain…
"Fortunately for us, our factory in North Carolina has stayed open. They've been deemed essential because they're also making masks and gowns and beds for FEMA. And all of our furniture is delivered via UPS Ground. We could not be more optimized for this new reality of ecommerce shopping. Because our supply chain wasn't disrupted, we've actually been able to operate."
… or very nearly
"We're reforecasting on a weekly basis. Demand can literally change based on a tweet from somebody. Everything can shift on a day to day basis so we have to react to that from a marketing perspective. The only number we can forecast with any certainty is that retail is going to be zero (for how long, who knows?). Our supply chain has been largely unaffected but there are still problems we're dealing with on a daily basis. Our Italian leather tannery is in Italy. We just launched this new shade of leather, a light tan, and the second order of it was supposed to ship out, and it didn't because the tannery shut down."
Going virtual
"We had been working on this virtual design consultation program for a while, and had planned to have our retail staff work with our customer experience team to create a way for our customers to get this in-store experience from their homes. When the retail store shut down, we were like 'we have to do this immediately.' Within 48 hours we stood up our V1 of this virtual design consultation program. And that was something where everybody who was involved in that dropped everything and jumped on it. We knew it was going to be important, and that one luckily has paid off. It's been generating a good amount of revenue for us. But we had no data to say this is definitely something we should spend our time and money on."
The light at the end of the tunnel
"Anyone who can survive an economic recession is going to be stronger for it, and there are going to be fewer players on the other side. Which means that the best companies are going to thrive post-crisis, and we hope to be one of them."
The shift to a multi-purpose store is in acceleration
"What we already saw before the crisis was an evolution of retail, where it shifts from this very large format, heavy build-out costs model to a more multi-purpose hybrid model in stores — where stores don't hold inventory, they act as showrooms and often double as event spaces. And using the retail staff to do more than just work in-store. I think that shift is getting expedited. We only had one store, but 'Burrow House' is now for us becoming not just a showroom, but we're going to be doing more photo shoots there because we are launching more products later this year and there's no photo studios to do shoots in. We'll have to do them in our store, and I think the more we get comfortable there the more we're just going to keep doing that in the future."