How buy now pay later became an important part of holiday marketing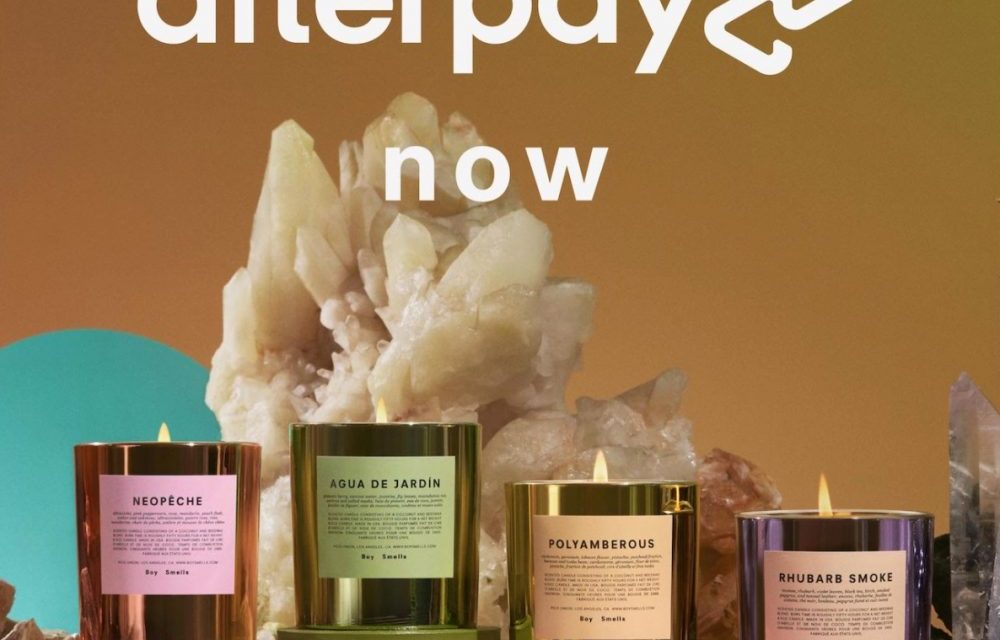 Buy now pay later is having a moment — and brands are increasingly using it for their holiday marketing. 
Companies big and small have begun adding the functionality. Neiman Marcus, for example, just announced it will begin accepting Affirm on purchases, in time for its annual Christmas Book release. Afterpay recently added Forever 21 and Levi's. And all of these companies are featuring these new payment options as they market their holiday sales. 
DTC brands are looking toward these services as well. Matthew Herman, co-founder of candle brand Boy Smells, said adding Afterpay in mid-November is already have an effect on his sales. The brand kicked off the partnership with a "pay us later" email and social media campaign. Herman said Afterpay reached out to Boy Smells earlier this year, and while the timing was coincidental, it worked out in time for their annual Black Friday sale. 
"We were pleasantly surprised that we're already seeing it account for 7.3% of all transactions," Herman told Modern Retail. He went on to say that as a brand that sells fairly low end items — Boy Smells candles retail for $32 a piece — buy now, pay later helps increase both conversion and orders sizes. The brand's average order value has increased by $10 since integrating Afterpay last month.
"With so many customers sending gifts virtually this year, it helps make bundles more accessible," Herman said. This fall, the company introduced more expensive items, like the $86 three-wick candle, which he said becomes more marketable with Afterpay.
Jordan Nathan, founder of DTC cookware brand Caraway, said the company chose to launch with Afterpay earlier this year to make its $395 bundle more attainable. "We incorporate the flexible payment option in our emails, especially for abandoned carts," Nathan said. The company also showcases the alternative financing programs, which include PayPal and Shopify Shop Pay, in its social media. 
"We've also found that using it helps lower acquisition costs," Nathan said, who explained that integrating checkout loan options in Facebook ads helps drive quicker conversion. "Telling them upfront that they can buy the set with four installments makes the price point easier to overcome."
Shoppers seem to be responding to the holiday marketing. According to Afterpay, Black Friday and Cyber Monday shopping was a historic weekend for buy now, pay later. Basket size increased by nearly 30%, compared to 2019's Black Friday. On Cyber Monday, Afterpay users added, on average, five items to their cart.
Indeed, most retailers and brands are trying to get in on the action. Klarna is prominently featured in H&M's holiday campaign. As part of its new Klarna partnership, on Macy's website, customers can see a price calculation of interest-free payments next to each item. Affirm is prominently displayed on Peloton's website header, which highlights the bike's pricing breakdown as $1,895 or $49 per month, for 39 month with 0% APR. (Indeed, Peloton is a big driver of these services; Affirm recently disclosed that DTC fitness brand represents 30% of its revenue.)
Ted Rossman, analyst at CreditCards.com, said that right now, "there's a place for buy now, pay later companies in the marketplace." He worries, however, that these programs' rise may lead to more shoppers spending beyond their means. However, in general he's skeptical and caution consumers to "proceed with caution" due to BNPL's enticing offers. "
Rossman also noted that traditional financial institutions are also getting on the installment payments bandwagon. For example, Chase recently announced its Sapphire card program with Peloton, which allows members to receive statement credits for spending with the exercise equipment maker. 
For brands, the services are becoming an integral way to reach more customers. Said Herman, "at the end of the day, it helps make us more inclusive for customers during this tough year."