Podcasts
// December 16, 2021 ■ 4 min read
Chain Reactions: Exploding Kittens' Carly McGinnis on diversifying manufacturing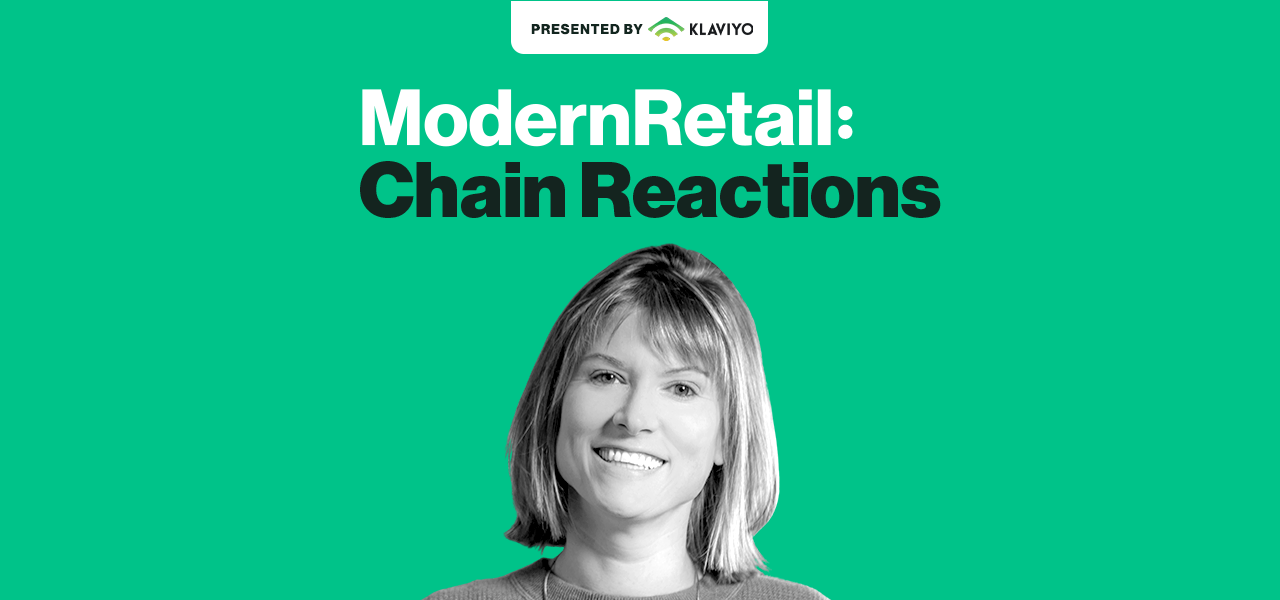 Subscribe: Apple Podcasts | Stitcher | Google Play | Spotify | RSS
International manufacturing continues to create headaches for American brands. 
For card and board game maker Exploding Kittens, producing the majority of its products in China has had a domino effect on its overall distribution process. 
"We've had challenges for two years now," Carly McGinnis, head of production, sales and logistics at Exploding Kittens, said on the Modern Retail Podcast. That's mainly because "about 90 to 95% of all of our goods are produced in China," she said.
In 2020, Exploding Kittens' initial challenges were not so much with production or freight coming out of China — but more so with shuttered warehouses domestically. This year, like many others, Exploding Kittens' logistics team is dealing with double the manufacturing timetables, as well as bottlenecks at California's ports. 
The company has experimented with manufacturing in other places over the years. "We've produced things in Poland in the past, but China just offers efficiency, quality materials and speed to market like no other location worldwide for us," said McGinnis. "So we've been tremendously reliant on China since the beginning of the company." 
Still, the accumulating issues have led the company, which launched in 2009, to look for production facilities outside of China — starting with Mexico and Poland. Furthermore, it's exploring more trucking routes from alternative import ports, like Seattle, Washington. While these alternatives have their own downsides, McGinnis said it's important to continue diversifying away from a rigid supply chain. 
This conversation is part of a series, called Chain Reactions, in which Modern Retail explores the quick and long-term fixes brands are making to minimize their supply chain woes. 
Here are some highlights from the conversation, which have been lightly edited for clarity.
Rerouting cargo isn't as simple as it looks
"We've done it all. We have a main warehouse in Carson, California, so it usually makes sense to send things directly through Long Beach. But to be honest with you, we have sent things through the Panama Canal around to the other side of the U.S. and gotten them trucked across the country faster than we've gotten into Long Beach. We did use Seattle's [port] — we have a warehouse up there and Tacoma — and we thought that was a brilliant idea. Unfortunately, a lot of the plan was to supply POS and orders for Walmart out of that location, and there is a shortage of Walmart truck drivers in the Pacific Northwest. They also don't have a lot of stores up there. So that plan sort of backfired on us. We also rerouted some things through Houston. There was a shortage of truck drivers and also a hurricane happening at the same time. So really, nothing is safe. The rails are also backed up. But we haven't given up yet."
'We've had to really consider where we should make the goods'
"China is essentially a single point of failure. We can't solely rely on making everything there. The problem is some of our games have certain plastic components, or foam, or use certain kinds of molds that absolutely have to be made in China. We haven't been able to find or source the materials out elsewhere. So we looked at some of our purely paper products – Exploding Kittens is one of them. We have a new game coming out next year that's fully paper. And we're sourcing locations in Mexico. We've also been working with the Polish factory and the U.S., as well. So, trying to do anything we can to not just rely on China, because the biggest risk is the shutdown from a Covid outbreak. Or the freight delays are so bad and are so expensive, we can't afford to get the inventory in and we're out of stock. And that's a risk that I cannot take."
Tweaking future product development
"We are talking to a couple of U.S. manufacturers who have some locations outside of the U.S. and establishing long-term partnerships. It is not as cost-efficient as China, but it will protect us for the future. And because these relationships take a long time to build and also the product development is something that we have to be very careful and cautious of, we want to start that now. So we're talking about forecasting and looking at bigger orders for certain games with these different manufacturers, so that we're set up for success. Also, all of our units are being printed for the first half of next year, so we can get all of them out of China before Chinese New Year if that's where they're being made. So it's a risk in terms of demand wise because you're betting on what people are going to buy and you're betting on the forecast. But it's worth the risk to us because we'd rather not be stocked out."