Podcasts
// October 21, 2021 ■ 4 min read
'Chefs are the new athlete': Made In's Chip Malt on how the cookware brand taps culinary influencers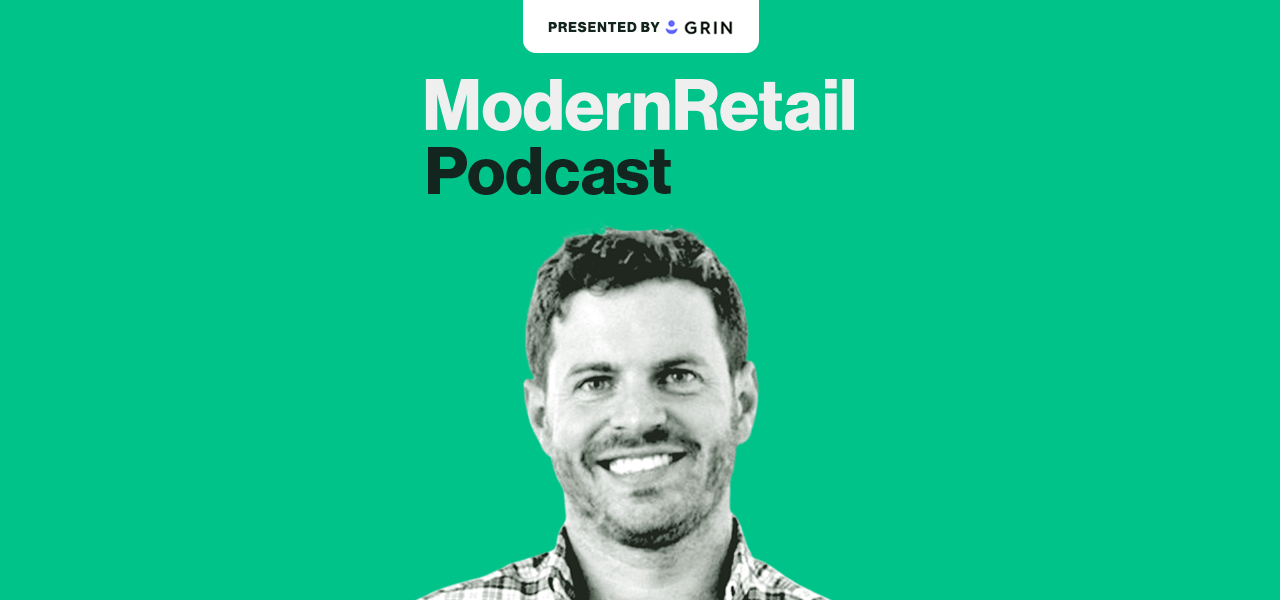 Subscribe: Apple Podcasts | Stitcher | Google Play | Spotify | RSS
One of the ways direct-to-consumer cookware brand Made In has grown was through its connection with chefs.
"Chefs are the new athlete," said co-founder and CEO Chip Malt. That idea has been core to Made In's growth. Malt was the most recent guest on the Modern Retail Podcast — his interview was recorded live at the Modern Retail Summit, held in Palm Springs last week.
Indeed, Made In — which first launched in 2017 — has inked multiple deals with celebrity chefs, including "Top Chef" judge Tom Colicchio and Mozza co-owner Nancy Silverton. Made In sells to restaurants, which make up only 5% of its total sales. But its partnerships with these chefs have helped Made In become a more prominent cookware player. Malt said sales grew 5x in 2020.
The idea behind Made In, he said, was to make a cookware brand that had real brand loyalty. "Food is a very emotional category," he said, but most people think of recipes or the food itself, rather than the tools they use to make the dishes. "We couldn't think of anything where people care less about the brand affinity in a space of a product they use so much."
To try and create that brand affinity, Made In has tapped a deep network of culinary professionals. And, as a happy side effect, the company's business-to-business sales have grown. For now, they remain a drop in the bucket — but Malt said that the chef community "makes up way larger than 5% of our mindshare."
By focusing on those tastemakers, he said, "it's an organic growth through that community."
Here are a few highlights from the conversation, which have been lightly edited for clarity.
Creating a cookware brand people care about
"We were really a first mover in the space. Since we've come on board, a few others have joined the space in the fast-follower format. But it was a wide open space. And what we really wanted to match was [that] food is a very emotional category; it's a lot of people cooking for a very specific diet, or it's a hand-me-down recipe that they've been making for their family for generations and generations. There's a lot of attachment to that. And that was kind of reverberating in every aspect of food, except for the tool space. The [Bon Appetits] are doing a really good job of curating amazing recipes that were well tested. And then there were these food shows — "Top Chef" — that were coming out [and] that people were fascinated with. And then they'd go and cook anything that they really cared about on a hand-me-down piece of cookware that they couldn't even name the brand of. We couldn't think of anything where people care less about the brand affinity in a space of a product they use so much. So we wanted to match that care and emotional aspect to the actual tools in the kitchen space."
Manufacturer diversification wins out
"We work with two amazing manufacturers on our stainless clad [line]. That's a hero product of ours — that's what most chefs use in their kitchen, it's their core product. We source that out of the USA and Italy. Fortunate enough for us, when Italy shut down and went to zero, in terms of production, the U.S. was doing well and, kind of, vice versa. So we had some success in dual manufacturing, as well as in being able to work closer to our partner manufacturers."
How Made In taps chef influencers
"Chefs are interesting, because they're rock stars. 'Chefs are the new athlete' is the mantra we have internally. But it's hyper regional. Lululemon did this really well maybe 20 years ago, where it was the micro-influencer. It's [now] kind of a micro-macro-influencer, to some some degree. If you're in Austin, Texas, you love Fermín [Núñez] from Suerte, who just won Food & Wine's best new restaurant. And he is now a Made In customer, and he is part of our marketing strategy there. But if you're from New York City, unless you're super in tuned, you have no idea who Fermín is. Nancy Silverton is a great example. Unless you're very into the food industry — and she's huge, she's a rock star. [But] a lot of people from New York City have no idea who she is. But in L.A., she is queen. So, for us, it's kind of that approach — leveraging the chef names and working with chefs in their communities."