Podcasts
// November 19, 2020 ■ 3 min read
Cuyana co-founder Karla Gallardo on how the pandemic strengthened the brand's mission statement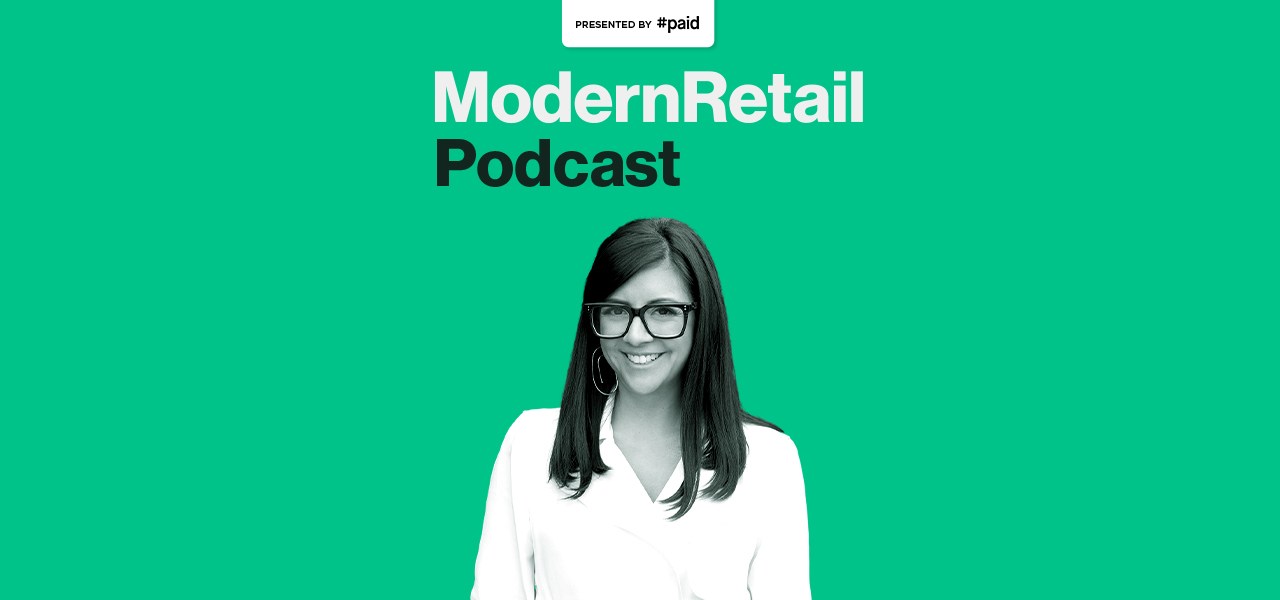 Subscribe: Apple Podcasts | Stitcher | Google Play | Spotify | RSS
In Karla Gallardo's estimation, the world got tired of fast fashion just as the direct-to-consumer model was being proven out.
"By 2010 there was fatigue, there was dissatisfaction with the quality," Galardo said on the Modern Retail Podcast. "A lot of of news was coming out in terms of the conditions of the factories where these products were made. There was an opportunity for something better right after that bubble burst."
Gallardo co-founded Cuyana with Shilpa Shah in 2011. The idea was to do to fashion what Warby Parker did to glasses "The choice was really obvious back then. It was 'well, this worked in the frames vertical, can we can we do this on the accessories and apparel side?"
But, over the years, the program has changed a great deal — even more so as a result of the coronavirus.
Here are a few highlights from the conversation, which have been lightly edited for clarity.
Fast fashion waned just as DTC was getting started
"I would say from a business standpoint there were a couple of trends that really helped push the Cuyana concept into the market when we launched. The first one was: consumers were tired of fast fashion by 2010. There was a huge fast fashion wave. Consumers were really excited about those products. By 2010 there was fatigue, there was dissatisfaction with the quality. A lot of of news was coming out in terms of the conditions of the factories where these products were made. There was an opportunity for something better right after that bubble burst. And the second thing that happened more from a supply chain standpoint was: before, there was access to work with factories that made goods for luxury brands only. And the reason for this is, a lot of these premium brands had moved on to Asia to find better costing for the cut and sew of the products and they left behind many factories in micro industries that we really were excited about — leather in Italy, leather in Argentina, cashmere in Scotland. And so the supply chain was open for disruption."
Corona may be bad for business, but good for the mission statement
"In a way corona has really allowed us to double down on what Cuyana is about. Our customer wants to be more intentional than ever. She's more picky than ever. And really that's our whole philosophy. Now in terms of the split of where we see business coming in in the next right year or so we have not given up on retail. Our stores are open. It's a different retail model. And we're going to have to figure out how we adjust for the long term. Whether this actually is a moment to pivot on the retail experience or just a temporary moment… this is what we're constantly analyzing and trying to figure out. But yes, the bulk of our business continues to be digital — more contribution than during pre-corona times is what's expected from digital."
B.W.P. (Before Warby Parker)
"Before Warby Parker, the opportunity was more on the supply chain. 'How do we become more efficient to be better with costing?' Because we were always going to give great quality. So how can we be more effective from a supply chain standpoint to achieve better cost so we can provide better price points for the customer. But once Warby Parker really created this direct-to-consumer model, there was huge opportunity now on the margin side, and really giving that wholesale price to the customer rather [than] to a distributor that would then sell it to the customer. And so the choice was really obvious back then. It was 'well, this worked in the frames vertical, can we can we do this on the accessories and apparel side? Let's try it.' And of course, knowing the challenge here is now we have to work really hard right to sell our products one by one. We don't have the help of the distributor. So how do we build an incredible marketing model that allows us to grow on our own?"