'Disproportionately benefited': Ocean Spray CEO Tom Hayes on going viral and expanding into new categories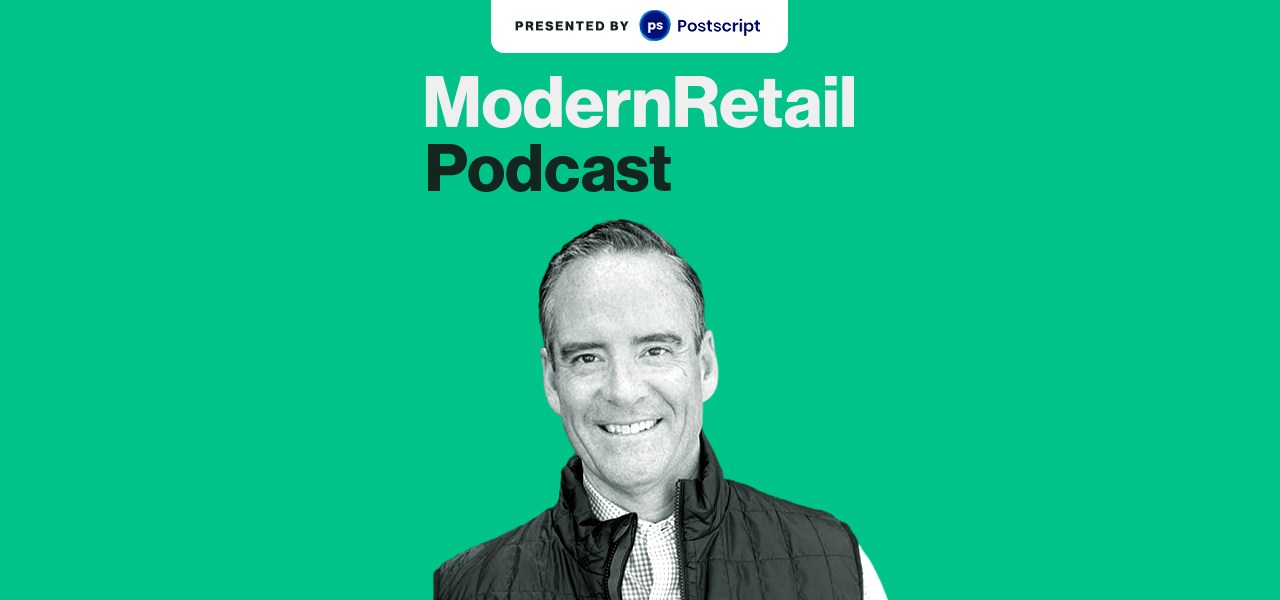 Subscribe: Apple Podcasts | Stitcher | Google Play | Spotify | RSS
It's been a crazy year for Ocean Spray.
The 91-year-old cranberry product company not only saw an increase in sales over the last year, but went viral on TikTok. It saw increased demand in 2020, according to CEO Tom Hayes. "Ocean Spray as a category leader has probably disproportionately benefited [from the pandemic]," Hayes said on the Modern Retail Podcast.
This episode was recorded live at last week's Modern Retail Summit. There, Hayes gave a fireside chat — talking about the company's product development strategy and how it tried to ride the TikTok wave. Last year, a TikTok user named Nathan Apodaca videotaped himself on a skateboard listening to Fleetwood Mac while drinking Ocean Spray cranberry juice. It went viral, and the company's products flew off the shelves.
The Ocean Spray team was forced to react. Before going viral, Hayes said the company's social media strategy was more traditional. "If I were to put a picture on it, it might be that Norman Rockwell Thanksgiving," he said. Now the company is "trying to move the brand to be a little more edgy, and to be a little more attractive to the younger consumer."
TikTok aside, Ocean Spray has other big plans. It recently unveiled new products — including a dried fruit snack and a caffeinated sparkling drink — and is trying to establish itself as a category leader outside of just cranberry juice.
Here are a few highlights from the conversation, which have been lightly edited for clarity.
Consumer sought out healthy, comforting food
"As consumers moved away from food service into a retail environment, we benefited from that — there's no doubt. [Consumers] were looking for items that [made them feel] like 'this is going to be a way to not only create comfort, but also protect themselves.' Our products are great tasting, but consumers also find them to be helpful — immunity benefits and a lot of vitamin C. [As a result], our category has done well. Ocean Spray as a category leader has probably disproportionately benefited."
How Ocean Spray tried to respond authentically after going viral
"What I did do was immediately ask the team, where do we think we should go with this? Because we didn't want to be inauthentic — take over the moment or try to take over the moment, which was extraordinarily tempting, because our product was prominently featured. So what we decided to do was, 'how do we engage to amp up the positivity?'"
On expanding into new categories
"We have done a lot of innovation in the last couple of years that has really been focused on new brands, new products. We're trying to figure out what is the best ownable space for Ocean Spray to play, in order to get that consumer demand up against those products that we introduce. Right now we're moving towards the era of, 'where do our products have permission to go.' And combining [that with] what we do well — whether it's in snacking, dried fruits. How we think about innovation is taking something that we do really well and amplifying that into other categories, adjacent categories."