Podcasts
// January 6, 2022 ■ 3 min read
Fast fashion, livestream shopping & DTC holding companies: The Modern Retail Podcast's year in review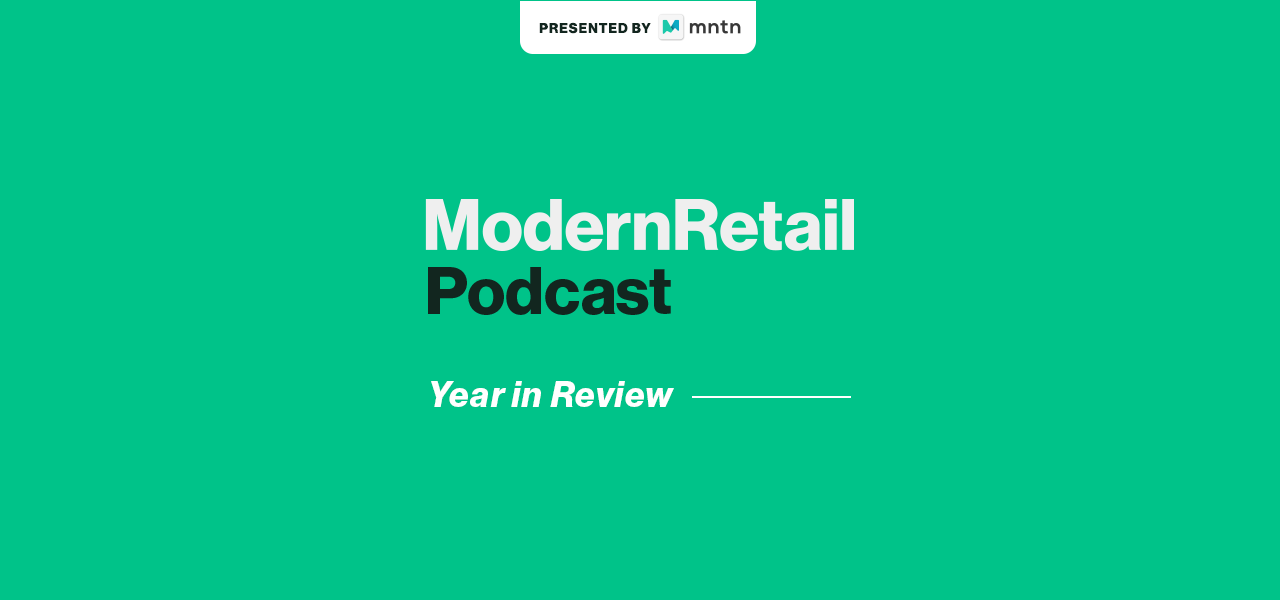 Subscribe: Apple Podcasts | Stitcher | Google Play | Spotify | RSS
Another year has come and gone, and big changes came to the retail industry.
Giants like Shopify and Amazon grew even bigger, while older retail models like department stores suffered. Meanwhile, online brands saw big growth but faced their own unique set of headwinds. And newcomers, like fast fashion mobile app Shein, became more of an everyday staple.
This week on the Modern Retail Podcast, we decided to take a look back and dive into some of the most important issues we wrote about over the last twelve months. Reporters Maile McCann and Saqib Shah as well as managing editor Anna Hensel all dove into the topics they thought drove 2021's retail narratives.
These storylines give some insight into what's ahead. Online strategies remain top of mind for companies both big and small. Meanwhile, people are discovering products in new ways.
Here are a few highlights from the conversation, which have been lightly edited for clarity.
The rise of digital fast fashion
McCann: "I did write a story looking at Shein. This year, they actually surpassed Amazon as the most downloaded app on the App Store. I expanded from there looking at how that might affect competition… I think [apps like Shein] really do pose a threat to these older players, [though] it is somewhat of a different model; [Shein is] online-only, and they don't have the brick and mortar presence that these traditional players in fast fashion have. But we're seeing traditional players like H&H and Zara focus more on their mobile apps. That was really what drove a lot of success for Sheehan and co earlier this year, and [that] really appeals to the Gen Z mindset."
Livestream shopping becomes mainstream
Shah: "This year has been a big one for livestream shopping. You have some of the biggest retailers and the biggest tech platforms embracing the format. We've seen big social media and video platforms like Facebook, YouTube and Tiktok run shoppable livestreams with companies like Walmart [as well as] Macy's. We're seeing way more activity this year. And what they're basically doing is combining the talent that they have on those platforms, with those brands — they're pairing them together. YouTube, for instance, did a livestream shopping event where it had one of its YouTubers featured on it: Mr. Beast, who has almost 85 million subscribers."
The future of holding companies
Hensel: "A couple years ago, there was a lot of talk about how you're gonna see a lot of these direct-to-consumer startups either form holding companies or get acquired by holding companies. And that didn't really come to fruition. But what I saw this year was, there's been a lot of interest in Amazon holding companies — Thrasio being the most prominent example. These companies have raised hundreds of millions of dollars in venture capital funding. So I think inspired by the success of that, you saw more startups launch or pivot this year to do the holding company model. "