'They're ready for liquidity': OpenStore's Michael Rubenstein on building a platform to give Shopify founders an exit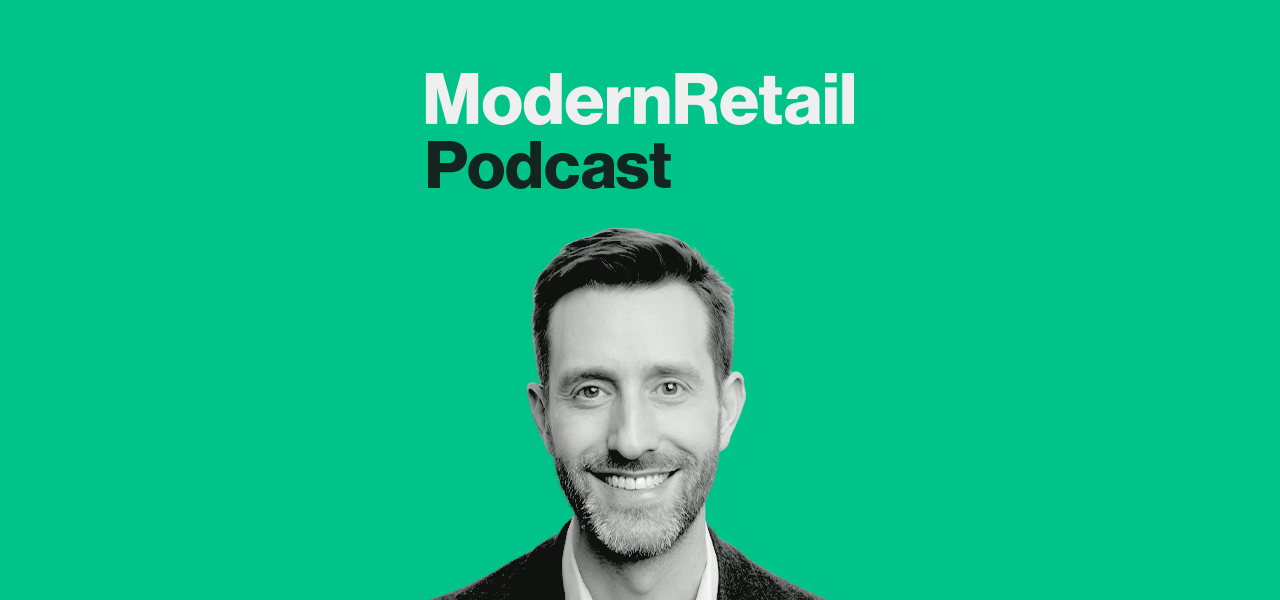 Subscribe: Apple Podcasts • Stitcher • Google Play • Spotify
The e-commerce portfolio model has been getting a lot of press of late. And OpenStore thinks it may have cracked the code for finding and acquiring DTC brands.
OpenStore launched in 2021, and the idea was the use proprietary technology to suss out which online brands have the most upside. It's raised over $130 million both in venture capital and debt. E-commerce brands can go to OpenStore's website and share their Shopify sales data with the portfolio company.
"We've built an engine, powered by data science, that is essentially looking at the historical financials and the order history of the business, and allowing us to come up in relatively real-time with a price for the business, which we then present to the founder," said co-founder Michael Rubenstein. He joined the Modern Retail Podcast this week and spoke about the current state of e-commerce portfolio companies and why he thinks OpenStore is poised for success.
According to Rubenstein, OpenStore is focused on aggressively growing its portfolio. Last year, the company said it had ambitions to make an acquisition a day. Rubenstein wouldn't confirm exactly how many purchases this company has made, but said "we have done dozens of acquisitions… We're buying companies very regularly at this point."
So what is an ideal candidate for an OpenStore scoop up? According to Rubenstein, it's usually brands whose GMV is between $500,000 and $10 million. He sees OpenStore as a way for serial entrepreneurs who are tired of the current business to make a profitable exit. "They're ready for liquidity — there's whatever it is that they want to go do next," said Rubenstein.
It is, admittedly, a more difficult time for e-commerce businesses than it was a year ago. E-commerce growth is stagnating and inflation is making sales growth difficult for many brands. Still, Rubenstein thinks OpenStore is more than just a business glomming onto a recent bubble. Our plan is to own these businesses, grow these businesses, develop them and help them to realize their full potential," he said.
Here are a few highlights from the conversation, which have been lightly edited for clarity.
It's hard out there for DTC founders
"Shopify and platforms like it have enabled millions of small e-commerce businesses to get off the ground over the last decade or so. But Shopify is a platform, they don't do everything themselves. It's a business that has so many contrasts to Amazon and the way that they think about online retail. I think one of the clear gaps is if you start a Shopify business, you're kind of stuck with it. You need to get pretty lucky in order to be able to sell it. And so I think what the value we have identified and can provide is when people are ready to sell the business, we want to make it super easy. Come to [our website] and give us some basic information about the business and so forth. And we get you a price within 24 hours, and most frequently transact within a couple of weeks."
How OpenStore works
"The businesses that we acquire are typically in the $500,000 to $10 million range. And so the full-time teams aren't typically very large. You've got the founder — maybe a couple of founders — and you have typically a network of agencies or consultants that are involved as well. And so the founders typically go. I mean, it's part of the value proposition; they're ready for liquidity — there's whatever it is that they want to go do next. We want to enable them to do that in the timeframe that they want to do it. And so there's a period after the sale where they transition knowledge to us — transition the keys, basically, and then move on. And with respect to the agencies and contractors and so forth, it's case by case. we have a team that digs in after the transaction is complete, and determines how we should handle those things moving forward. There have been instances where we'll keep those folks on "
Why a Shopify aggregator is different from an Amazon aggregator
"The world of e-commerce is so big. So there's room for different types of plays and different strategies. But I see what we're doing as being quite different on a number of dimensions [from Amazon aggregators]. I do think there are interesting opportunities in the Amazon space as well, but it's just a different play. Most of the brands in the Amazon space are FBA brands, [and] Amazon does a lot of the work. It's Amazon's customer relationship — that customer relationship doesn't belong to the brand. I think a lot of reasons why and the types of companies that are being bought on Amazon are very specific to Amazon's strengths around price selection and convenience. So, I think there's clearly a lot of opportunity on Amazon, but it's really not what we're doing. For us, in the DTC world, we have businesses that are more complex to operate. But we also view that as being more opportunities for us to create value and more opportunities for us to add value."