Foxtrot CMO Carla Dunham on the convenience store startup's ambitious expansion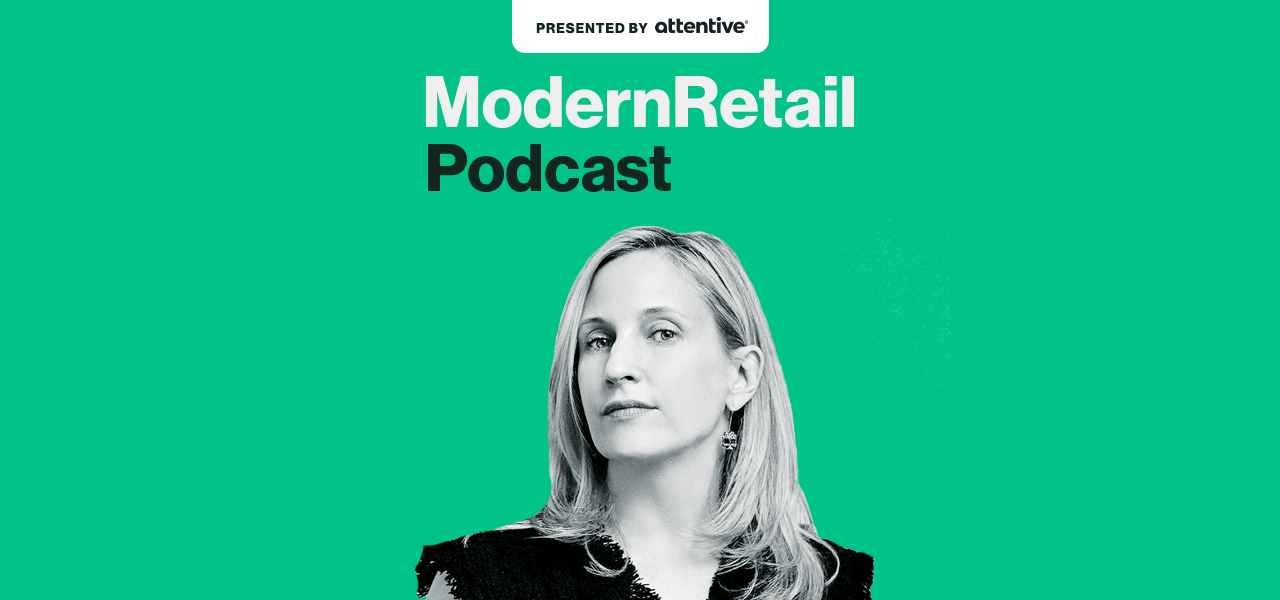 Subscribe: Apple Podcasts | Stitcher | Google Play | Spotify | RSS
Convenience store startup Foxtrot is trying to become a national name.
Over the last few weeks, the company announced a series of expansion plans. For one, it plans to open 50 new locations over the next two years. Foxtrot is also launching a national delivery program called Foxtrot Anywhere. The retailer's CMO Carla Dunham joined the Modern Retail podcast and spoke about the company's big ambitions.
While Foxtrot is positioned as a quasi-convenience store, it tries to highlight the quality of its products and fast delivery. Each store features an assortment of local products and Dunham said curation and selection is about "an obsession with whatever is delicious and worth enjoying."
Right now, the focus is on growing Foxtrot's presence and getting more people aware of the stores. Currently, there are 13 stores in Chicago, Dallas and Washington, DC, and Foxtrot plans to have 18 in total open by the end of this year. As part of this expansion, the retailer is focusing less on convenience items and becoming more of a food service destination. "We've really been leaning into our cafe food program much more aggressively, and you'll see that in our new store format," Dunham said.
What's more, Foxtrot has been actively building out its own private label — which includes gummy snacks and ice cream. These products are less economy-priced unbranded items and more Foxtrot-specific delicacies. "The products that we've created can stand alone comfortably outside of our stores," she said.
All that put together equals Dunham's national expansion playbook. Now, the challenge is to get more people to notice.
Here are a few highlights from the conversation, which have been lightly edited for clarity.
Foxtrot's approach to private label
"It starts with this obsession of food. We really want to make sure that our brand is the product and the product is the brand. And from the get-go, we recognize that we were at this unique intersection where we could really understand consumer and customer trends — what they wanted to buy, where they wanted to buy it. And we felt that we, frankly, had a responsibility to make that experience delightful. So our approach to private label has not been to introduce a lesser than product, or to simply offer a cheaper product. Rather, to say, okay, what is the sensibility that we can bring uniquely to this category?"
'Our job is to be anticipatory'
"We believe our job — as really good merchants and foragers, as I say — is to be anticipatory… We look at food as being a place to discover, a place to enjoy, a place to get educated. We don't want to be predictable. Certainly we use data — we love data, we are a digitally based business. But we're also obsessed with what are we seeing; what's just emerging? I think a great example is the work our social team has done in terms of using polls even on Instagram to figure out what is the next flavor of our gummy bears that we should bring in."
Foxtrot's influencer strategy
"From a national perspective, [we're] obviously really interested in players who have larger reach, but whose identity and followers are tied in the same verticals that we have a commitment to — whether it's being somebody who's obsessed with food, and who maybe has an editorial perspective, or someone who themselves is a food entrepreneur. But we also are huge fans of micro-influencers that we recognize in the cities that we currently operate in. They've been super, super effective. "