Google's newest test serves up products displayed on YouTube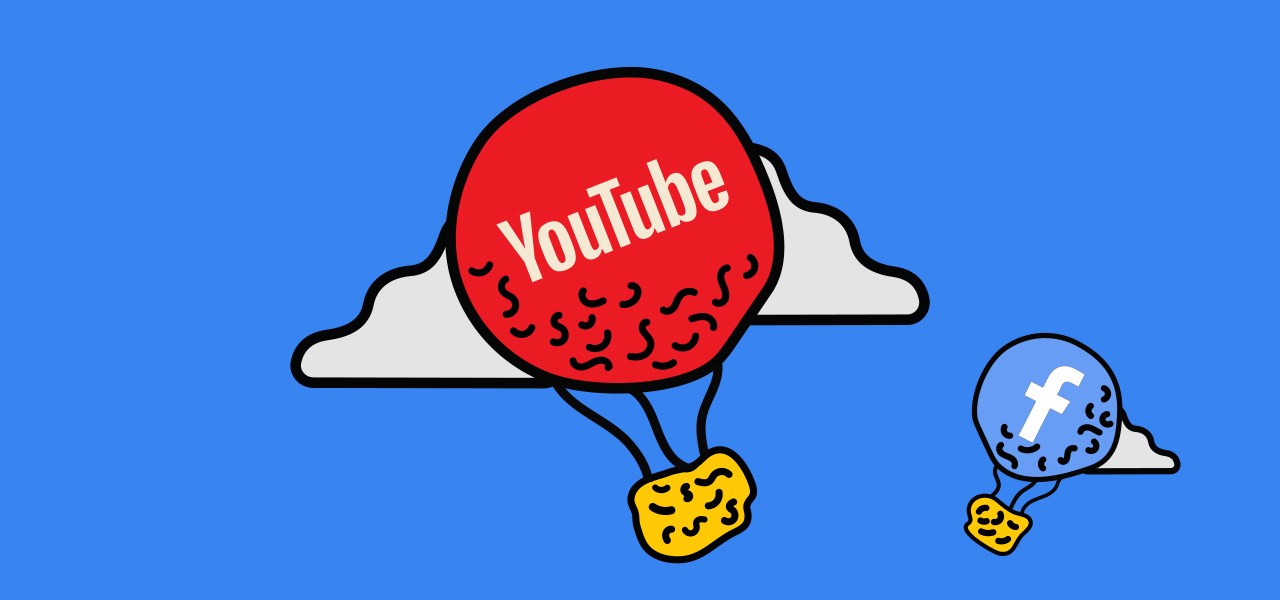 YouTube is testing an ad feature that will recognize products in videos, then serve them directly to viewers.
In between videos, according to an announcement from the company, YouTube will start displaying a pop-up that lists all of the products that appeared and that encourages viewers to shop for them. YouTube also said that it is testing a "related products" feed that would recommend items similar to the ones featured in each video.
In a statement to Modern Retail, a YouTube spokesperson said, "We're beta testing a new integrated shopping experience that allows viewers to tap into the credibility and knowledge of trusted creators to make informed purchases directly on YouTube."
This is the latest in a series of efforts by Google to find its footing in the e-commerce space. Google has a long history of launching — then scrapping — new commerce products, like the delivery service Google Express. This past year, it accelerated efforts in e-commerce: it introduced shoppable video ads, and started allowing brands to list their products for free on Google Shopping. Some of Google's other new features, including the company's recent video-shopping platform Shoploop and its checkout option Buy On Google, have by most accounts attracted only a small number of sellers. Yet a feature that serves products in YouTube videos, if it is rolled out more widely, is already exciting agencies that work in the space — and, in the eyes of brands, it might help boost the value of YouTube as a shopping platform.
"From an advertiser or even from a brand perspective any opportunity to remove friction is always going to be a plus," said Chris Alarcon, the PPC strategist at the marketplace-focused agency Tuff. He noted that video is a powerful selling tool, but right now, to directly buy a product that is featured in a video review or a sponsored video, viewers have to scroll down to find the links embedded in the YouTube video description. Even a tweak as cosmetic as serving people the products directly after the video could change the value of YouTube for brands, according to Alacorn.   
Despite all of its recent experiments, Google doesn't seem to have landed on the right e-commerce feature yet. Aside from the ability for brands to upload product pages to the Google Shopping page for free, Alacorn said that none of Google's recent offerings has stuck out. But a feature like this would certainly draw buy-in from brands, he said, because of how frictionless it would be.
The test also seems to cement Google's hopes to become a walled garden of commerce — especially if these buy links that Google is serving in between videos were to directly forward to Google Shopping listings, rather than to external platforms. "I think with Google they've definitely tried to take more of a heads-on approach against Amazon with their Google Shopping platform," he said, noting that they seem to have landed on a model of, as he put it, "let's keep everything on our platform."
That's because Google has been facing significant challenges in the ad business from Amazon, which grew its ad revenue 52% year-over-year to $14.63 billion in 2020. Google is still far ahead of Amazon in the ads business, with $67.21 in ad revenue last year, but when it comes to selling products specifically, Amazon has a lot more cachet. On Amazon, Alacorn said, "the conversion rates are just so good, and people are always in the shopping mindset when they're on Amazon." According to a Feedvisor study, Amazon is now the ad platform of choice for brands, and nearly 62% of them said they get greater return on investment on Amazon than on rival ad platforms.
Making products a more visible part of YouTube could potentially help Google regain some of that loyalty from retail brands — and the "related products" feature that YouTube is also testing might itself become a slot for sponsored placements, the way the "similar products" carousels on Amazon have. (Google did not comment on this specific point when Modern Retail asked.)
"I would imagine Google's ultimate goal is to sell the slots on those carousels," said Ilan Nass, the chief strategist at the marketing agency Taktical Digital in reference to a "related products" feed. Nass noted that it would create a new category of ads for YouTube, because right now, on the platform, "you don't really have a lot of opportunities to do this sort of sponsored product stuff."
While YouTube has introduced new ad formats, like shoppable ads, Nass said that for now, "I have not seen anything blowing me out of the water" in terms of metrics for them. He said that the pre-roll ads on YouTube videos remain the standard, and "there's nothing that tops just straight up Youtube ads."
Most of the work he does on YouTube with brands is creating sponsored placements, in partnership with influencers, within YouTube videos. This product display feature that YouTube is testing, depending on how it ultimately plays out, might make those placements even more valuable — and, ultimately, give YouTube a way to monetize them.