Podcasts
// January 7, 2021 ■ 4 min read
Cure Hydration's Lauren Picasso on growing a beverage brand and utilizing micro-influencers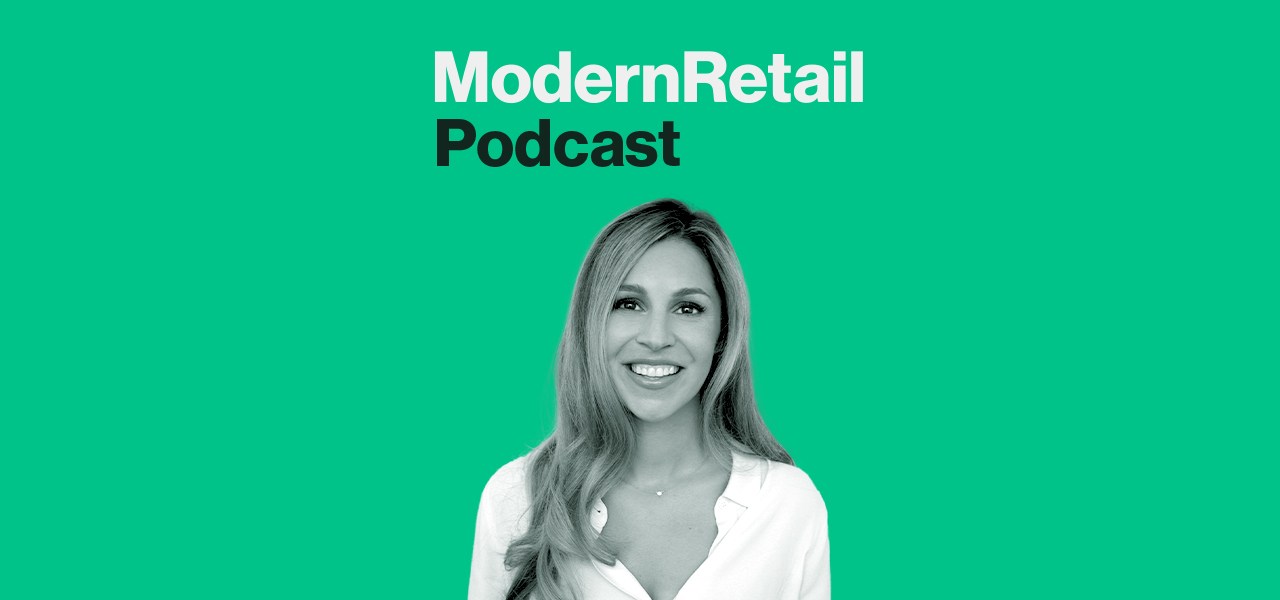 Subscribe: Apple Podcasts | Stitcher | Google Play | Spotify | RSS
Lauren Picasso is both an athlete and an entrepreneur — and she used both skillsets to help launch her company.
Picasso is the founder and CEO of Cure Hydration, an electrolyte beverage that comes in powder form. She has a background in e-commerce, hailing from startups like Jet.com, but Cure was her first foray in beverages. On the Modern Retail Podcast, Picasso described the process of launching and growing Cure — and the lessons she's learned.
Picasso has grown the company over the last two years, using social media and national distribution. The products are both available online and in stores, including CVS, Walmart and Whole Foods. At launch, her strategy was to have Cure available in boutique retail environments, like high-end gyms. "Post-pandemic, I really shifted gears and focused more on essential retailers," she said.
Now the company is trying to scale by attracting new influencers to rep the brand, adding new products to its portfolio and expanding to more stores. Right now, the business is about 60% wholesale and 40% DTC — which she thinks is a good breakdown. Both have their pros and cons, but Cure's focus is on getting more people to trying the product and then convincing then — of course — to repeat the purchase.
"Retail is a great to grow your business really quickly," she said. "But DTC is important for us for our loyal customers and that direct access to our customers."
Here are a few highlights from the conversation, which have been lightly edited for clarity.
Micro-influencers are the way to go
"The more niche the influencer is, the more effective they are. We've had more success with a rock climber, for example, versus somebody who's just general lifestyle and wellness. It tends to be that if the influencer has more of a niche interest that they have a really loyal following. We've also found that micro-influencers tend to be better — so, people with five to 15,000 followers. Anything above that, the engagement rates just don't tend to be as high. So for us, it's really been about finding that sweet spot of niche influencers with really loyal followings and working with a number of them across different categories."
Two very different target demographics
"We have these two customers: athletes and hungover people. And and we honestly did actually try targeting both on Facebook. [We] had a number of different audiences that we tested. People who were partying or going to music festivals was definitely one of the the core audiences we targeted. But we found that it wasn't as effective. I think there's a few reasons. Most likely, if you are consuming a hangover product, you're not going to subscribe to that product. Even if you're getting hung over like once or twice a week, it's not really an aspirational thing to subscribe to. You don't plan on being hungover most of the time, right? Unless it's a bachelorette party or something. And so the the frequency of usage is much higher for a health or fitness use case, and so we just found that it was not an audience worth focusing on — although if people want to use this for that, totally fine."
On finding the right formula
"I saw that Pedialyte was being used by a lot of athletes. And I noticed that it was a medical grade product, so I started researching the science behind Pedialyte and discovered the World Health Organization formula. Fortunately there was a lot of research available online about this formula. It's been around for over 50 years, primarily in countries that suffer from severe dehydration — places that have issues with cholera, for example — but really, until recently, has been fairly underutilized in the United States partially because dehydration isn't as big of an issue here. But I also felt that the ingredients really hadn't been updated for a while. Most of the other products in the market that follow the WHO formula use a base of cane sugar, or sometimes it's an alternative form of sugar, like dextrose, and then synthetic minerals. So I took the same science behind that WHO formula but replaced it with organic coconut water and pink Himalayan salt."