Harry's Labs' Tehmina Haider on how the CPG giant is building out a portfolio of brands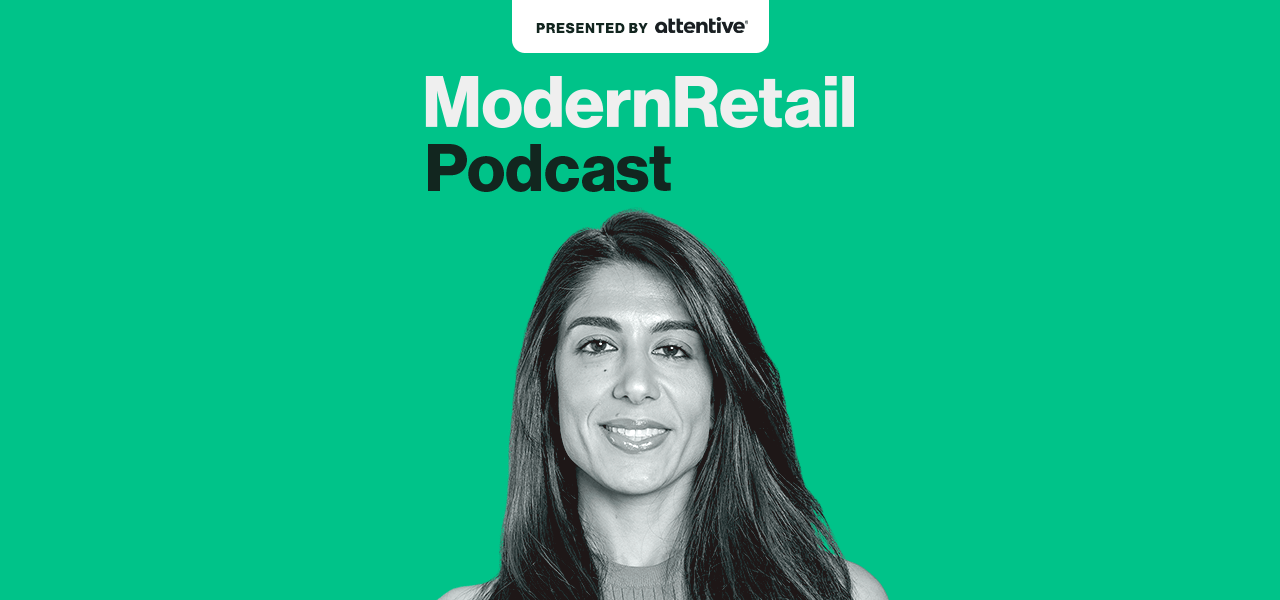 Subscribe: Apple Podcasts | Stitcher | Google Play | Spotify | RSS
Last year, when men's body care startup Harry's backed a cat food company, it was due to the work of Tehmina Haider.
Haider is the vp of Harry's Labs, which both launches new CPG brands as well as invests in and acquires existing ones. Haider described the operation as being a "diversification engine." She joined the Modern Retail Podcast and explained how she's built out the program over the last three years.
Haider's background is in consumer investing, hailing from L Catterton where she helped fund brands in the beauty and personal care space. She joined Harry's in 2018, around a year after Harry's Lab first started. Her mandate was to take her past investing experience and put that toward the task of building out an expansive Harry's umbrella.
The idea, she said, is that "we, at Harry's, can really help brands that are focused on the same things that we are: Disrupting categories and serving consumers better, scale and successfully grow."
So far, Harry's Labs' work has materialized in a variety of ways. The first company Harry's Labs launched was Flamingo, a women's body care brand. But the company also invested in Cat Person, a DTC cat food company. Harry's Labs began as a way for the company to launch its own brands, but has evolved into a growing M&A engine.
This work, of course, is easier said than done. Much of Haider's day to day is finding the next big brand to either build or acquire. This, she said, is where her work differs from her investing past. While investors are focused primarily on the economics (something Harry's, of course, is also focused on too), her team is also looking for companies that have long-term ambitions. She's not trying invest in a company and make a quick profit.
"We're buying to own," she said.
Here are a few highlights from the conversation, which have been lightly edited for clarity.
Focusing on long-term growth
"We're buying to own at Harry's. We're not buying to fund a period of growth — which is what you do as an investor, to think about an exit. And that is just very fundamentally different in a lot of ways. It makes you much more long-term oriented — and, as a result, much more focused on what is truly differentiated about the brand and the proposition? Where can that go? And who is leading that company? And in what way? "
Tracking consumer insights
"We actually bring in a brand strategy and a consumer insights point of view much much earlier in our diligence process. My team, when we are beginning to look at any company, spends hours looking at all the customer reviews. That is the place where you can find out what this brand is doing, why people are coming, why they're staying — and why they might not be staying — and really [understanding] what the lasting power is — what it is they're offering that's different… It's so important to our perception of the lasting power of the brand. We want to bring brands into our family that are going to be around in 10, 20, 30 years and still be winning in their categories."
How Harry's Labs decides what types of brands to invest in
"We think about adding new brands into our portfolio as a way to begin to address new categories within CPG — and sort of broaden our collective as Harry's Inc's addressable market. And so we are, for the most part, focused on brands where that's a significant component of the outcome of partnership or building the new brand. So we do focus less on 'should we bring other shave brands into our portfolio?' Because we think we have an amazing shave brand… That said, it's not that black and white. Do we look at body care brands? Harry's brand does body care; Flamingo brand, does body care. Does that mean we won't look at body care brands? It doesn't. But it does mean that when we look at body care brands, we need to believe that that brand is positioned for a different consumer and serving a different need than our existing brands are. "