Podcasts
// December 10, 2020 ■ 3 min read
Herman Miller Retail president Debbie Propst on 'softening' Design Within Reach's image in tough times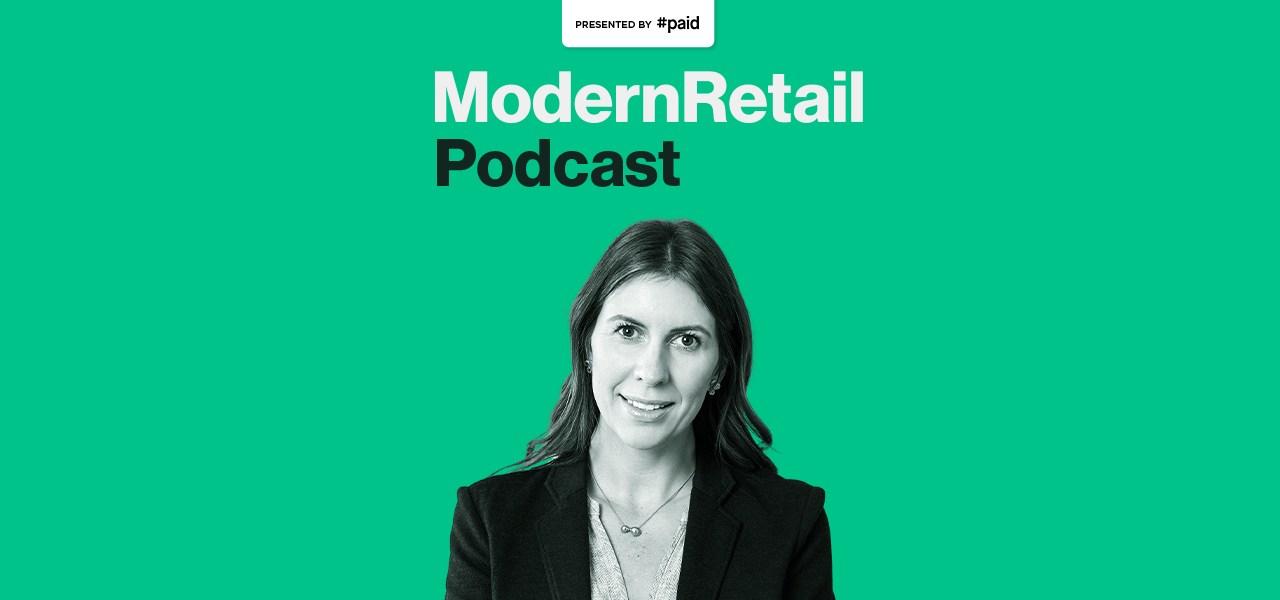 Subscribe: Apple Podcasts | Stitcher | Google Play | Spotify | RSS
The pandemic has quickly changed the typical office chair shopper. It's no longer entire companies investing in ergonomic seating, but individuals working from home.
"Most consumers have never had to think about this type of product purchase before," Herman Miller Retail president Debbie Propst said on the Modern Retail Podcast. "They've relied on procurement teams or ergonomic specialists who have decided what chair you sit on while you're working."
Herman Miller Retail includes Herman Miller, Design Within Reach and HAY. Propst joined the company in January, overseeing a year of momentous change.
"One of the things that we've done over the spring and summer months, specifically for the Design Within Reach brand, is really soften the way that we look and feel so that we can be more relatable," Propst said. "We used to showcase a lot of museum-like homes that don't look lived in. And we've used this time period to really transition into much more realistic, livable modern homes."
Here are a few highlights from the conversation, which have been lightly edited for clarity.
A photo shoot is not a home
"One of the things that we've done over the spring and summer months, specifically for the Design Within Reach brand, is really soften the way that we look and feel so that we can be more relatable. We used to showcase a lot of museum-like homes that don't look lived in. And we've used this time period to really transition into much more realistic, livable modern homes. At the end of the day, modern is an ethos, not actually a design style. It's a way of living. And with the shift in demands on our homes right now, our way of living looks very different today than it did 12 months ago. So showing ourselves as much more realistic and relatable and more human has been an important shift that we've been making. And we look to do more of that as we move into the into the cool winter months and beyond."
New shoppers require a better shopping experience
"The consumer demand for this product has definitely increased. And what we have found is, most consumers have never had to think about this type of product purchase before. They've relied on procurement teams or ergonomic specialists who have decided what chair you sit on while you're working. And now consumers are having to make that decision for themselves. And certainly, I think that organizations that have accommodated — distributed work models — the best are still supporting their employees in some way, either through stipends or support in purchasing these types of products for home. And we've set up the appropriate mechanisms to engage with organizations that want to do that for their employees. But most consumers that come in to one of our physical locations right now, even during the pandemic, are coming in because this is an expensive purchase. It's one that's well worth it, but it's also one that they've never really purchased before. Based on the particular need or use case of each individual customer, the purchase decision they make may be different. So it's really important to have that experience and be able to interact with someone on the product."
Brick-and-mortar considerations, even in this day and age
"We were really considerate about our adjacencies. So we were not opportunistic about finding real estate, but we were still very strategic about it. The big difference in the adjacencies that we're going after with this brand versus how we may have gone to market in the past is: we're not sitting next to other home furnishing stores. We're sitting next to brands that people have an affinity to because they care about their personal performance, or the performance of the products they use. So whether that's next to a Lululemon or an Apple, that's a very different strategy from for us than the strategies we might have pursued as far as real estate goes in the past."