How 100 Coconuts' summer campaign hopes to drive online and offline sales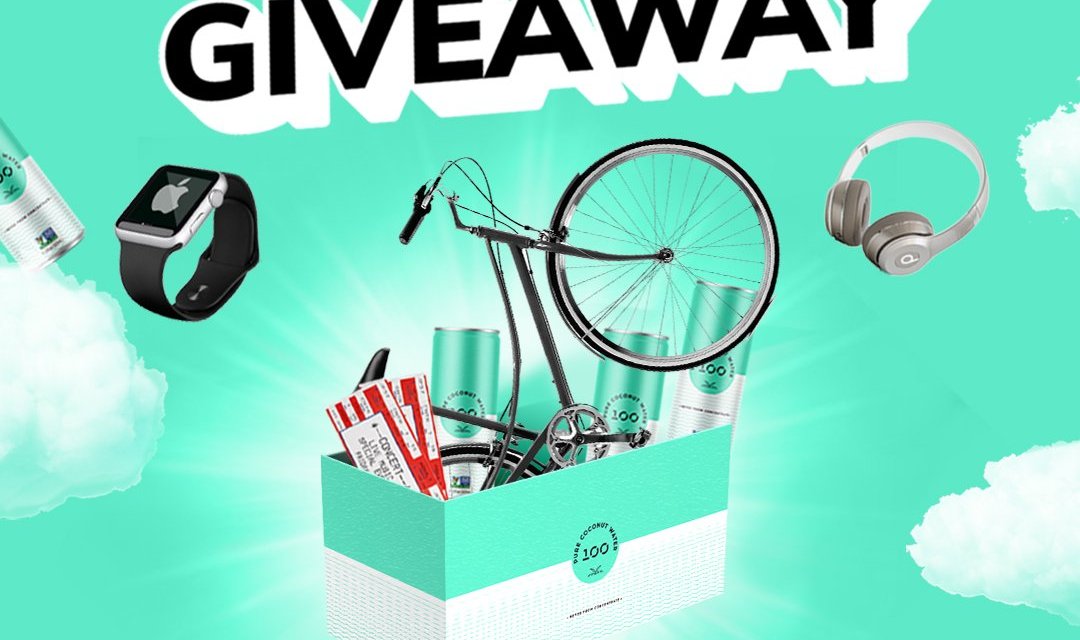 100 Coconuts
Amid a crowded startup beverage space, coconut water brand 100 Coconuts is testing out a splashy summer campaign filled with influencers and giveaways.
100 Coconuts was founded in 2018 as an all-natural coconut water brand. Since then, the company has added several specialty variations, such as CBD and tequila-infused ready-to-drink cans. 100 Coconut has also become known for its celebrity collaborations and limited-edition cans, including a TikTok-inspired and BLM-themed packaging. 
The company has experienced 252% year-over-year growth so far this year, and has entered over 15,000 retail doors in the past two years — including Walmart, Publix and Gopuff. Now that it has a wide enough distribution, 100 Coconuts says it is investing "five figures" to drive consumers into stores via this summer marketing splash. The campaign, titled 100 Days of Summer, kicked off in late June and will conclude on September 1. The 100 Days campaign is part of the company's big plan to introduce its followers to retail locations and build out its brand awareness at these national retail chains
Like other beverage startups, the company began by selling its flagship product through its website in 2019, and expanded into Amazon the following year. In spring 2021, 100 Coconuts began rolling out in retail stores, starting with Sprouts and Erewhon. Soon after, it scaled further by catching the attention of Publix buyers in the South.
This new campaign, said founder and CEO Gregory Lowe, aims to engage social media and offline audiences through contests and prize giveaways.
Through both out-of-home and social media advertising on Instagram and TikTok, the company is targeting people in regions where the brand's products are now available.
Over the three-month period, the brand is giving away prizes like 100 Coconuts VIP boxes, Apple Watches, Beats headphones and other surprises along the way. Followers can enter the contests by following the brand on Instagram or TikTok, tagging their friends and having those friends repeat the process. The company will also encourage fans to purchase 100 Coconuts from their local store, and create their own content to increase their chances of winning. The weekly product and merch prize giveaways lead up to the grand finale giveaway, in which one winner will receive two tickets to The Weeknd concert in Los Angeles, along with airfare and hotel accommodations.
Thus far, the campaign has driven a 45% engagement rate and thousands of comments on the brand's social media posts. 100 Coconuts alsos saw triple-digit growth on follower count on Instagram.
The "keep it 100"-themed campaign is meant to drive customers to channels ranging from major retailers like Walmart and Publix, to more convenience-focused delivery services like Gopuff and Amazon. But most importantly, it's geared at driving shoppers to 100 Coconuts' newer retail partners, which include Walmart, Whole Foods, HEB, Publix, Sprouts, Nugget Markets and Erewhon, among others. 
"We're focusing on creating velocity right now, especially as we enter more doors this year," said Lowe. 
To promote the weekly activations, the company tapped several creators to drive traffic to its pages. These include celebrity hairstylist Nai'vasha, industrial designer Karim Rashid and soccer player Giuseppe Rossi, among others.
But planning out and coordinating the campaign to coincide with each new retail rollout required months of effort, said Lowe. "We put a lot of thought into finding the right influencers and marketing channels that best reflect our branding," he said.
"The 100 Days rollout is about drilling down our customers on a micro-level," Lowe said. 
The goal is to direct customers to retailers based on 100 Coconuts' availability in that region. For instance, the company is geo-targeting Midwest customers to seek out 100 Coconuts cans at Walmart, while the campaign tells urban East Coast shoppers to go to channels like Gopuff. Its CBD product is currently exclusive to The Vitamin Shoppe, so customers will be directed to find it there. The company is also set to enter Target stores in September, and the 100 Days campaign is meant to help build brand awareness in time for the launch. 
This summer, in particular, is a busy one for up and coming brands, said Mark Gallo, a beverage sales and distribution manager who has previously worked for Anheuser-Busch and Heineken. 
"You've got all these well-funded brands tapping back into sampling and out-of-home campaigns to draw attention," Gallo said. "In the beverage space, the saying 'getting liquid to lips' is key, so brands have to find creative ways to execute the tactic," he added.
Indeed, these splashy campaigns are becoming increasingly popular among emerging drink startups. In June, hard cold brew brand Bomani opened a coffee bar pop-up – featuring Bomani espresso martinis – at Palm Springs' Splash House music festival, to celebrate kicking off the summer. 
Last summer, when in-store sampling made a return, a number of emerging brands debuted similar activations. Olipop, for example, launched a marketing campaign that specifically went after Pepsi.
"A national campaign is a great signifier to retailers that a brand is supporting its store availability," Gallo said.
Beyond driving sales at retail locations, a campaign of this size has the bonus effect of growing a brand's digital customer database. "We have a 42% engagement rate on social media, so this months-long campaign will build on that," Lowe said. So far, the campaign's giveaways are the big draw among new followers. In the past few weeks, the company has received over 700 new customer emails, he confirmed. 
After years of trying to establish itself in retail, 100 Coconuts is hoping its 100 Days of Summer buzz will establish it among other beverage startups. "We want this campaign to help us scale up to the next level," Lowe said.