How Bacardi's new recipe app builds out its DTC channel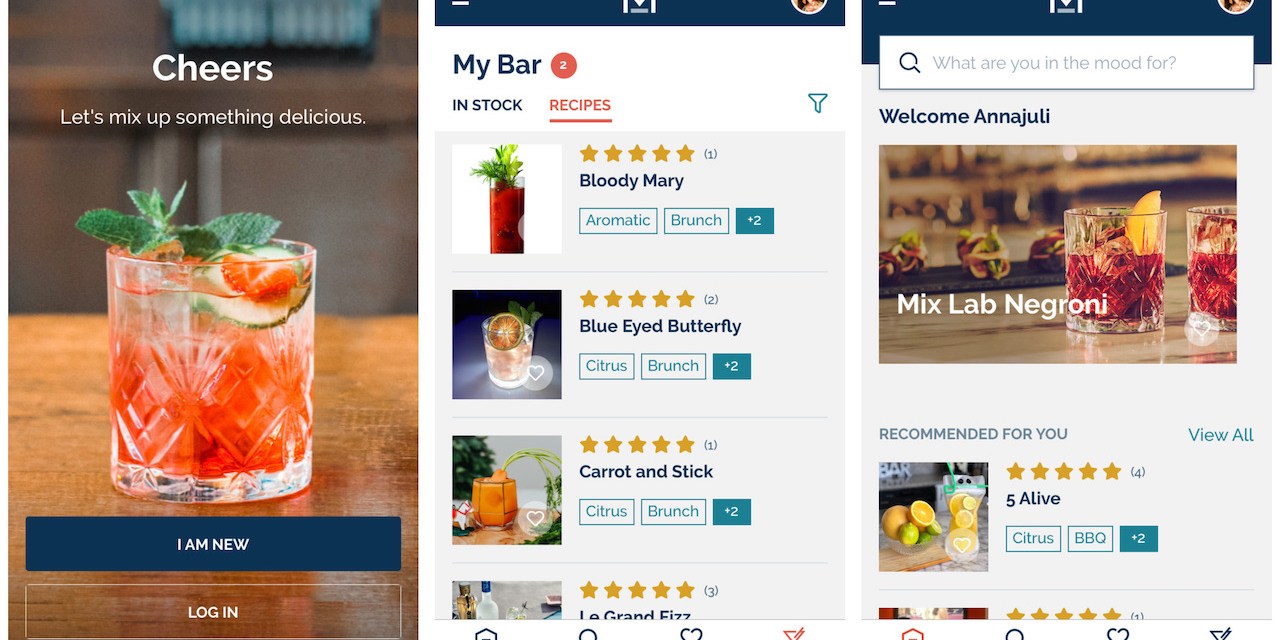 Image via Bacardi
Bacardi Limited is betting on longterm at-home drinking.
Last month the parent company of Grey Goose and Patron launched a recipes-focused app called Mix Lab. The platform is meant to build on the company's post-pandemic digital strategy and attract engaged users.
The new app offers personalized recommendations from over 300 recipes, video tutorials hosted by professional bartenders and in-app product purchase, among other tools. The flagship feature, called the My Bar Tool, provides recipe recommendations based on ingredients users have on hand. Mix Lab also has an online shopping component via a partnership with Thirstie, an alcohol e-commerce solution provider; it currently has 200 listed SKUs, with plans to add more. 
With this platform, Bacardi hopes to more directly connect with customers, as well as get first party access to data on their taste preferences and behaviors. The digital strategy is a departure from Bacardi's past marketing efforts pre-pandemic, which historically focused on events, hospitality and traditional media ad buying.
"This is an opportunity to build the DTC relationship further," Katie Kirkpatrick, global senior director of Bacardi owned platforms, told Modern Retail. The idea is to focus on the customer journey, especially beginners who don't know where to start or what ingredients they're interested in, Kirkpatrick continued. The My Bar functionality, for example, "helps maximize what's in your pantry especially during Covid's grocery shortage," she said. Next, the focus will shift to building out community-sourced ratings and reviews, Kirkpatrick said.
Mike Birch, global vp of digital commerce at Bacardi, said the app is part of the company's strategy to build on the pandemic's home cocktail-making trend. "As those trends evolve, we're not slowing down," Birch said via email.
Bacardi-owned brands have been experimenting with at-home focused digital campaigns. For example, last September Grey Goose launched a tennis-themed cocktail kit for the U.S. open. This latest app is taking it one step further by adding all the brands into the program. Bacardi pointed to data of customers' shifting preferences, moving from on-premise consumption to at-home drinking. According to Bacardi 2021's trends report shows that one in four people in the U.S. now claim to be making cocktails at home.
The Mix Lab aims to integrate with Bacardi's growing e-commerce efforts. Over the last year, the company has been expanding its digital commerce efforts. Grey Goose, for example, began selling espresso martini kits online last year via Sourced Craft Cocktails.
Carly Sutherland, a brand strategy consultant who's worked with Molson Coors and General Mills, said the move makes sense. "A lot of legacy brands are catching up on building in-house customer relationship management," she explained. These types of programs help big brands collect precious first-party data. 
Sutherland noted that specifically in alcohol, consumer insight tends to be scarce. This is because liquor store sales don't tell brands much about their customers, at least not without investing in studies and surveys. For a portfolio of brands like Bacardi's, building a user-facing platform for multiple brands also creates an ecosystem with limitless marketing opportunities down the line. "For example, they get the chance to quickly convert trending recipes into paid social ads," Sutherland said.
Bacardi Mix Lab is the latest example of brands realizing the importance of a direct and interactive relationship with its consumers, said Jeff Stelmach, group president at Stadiumred Group, a marketing agency holding company that works with Nestlé and Dom Pérignon.
If anything, it's an effective use of marketing budgets that have been in constant flux, Stelmach said. "It's a great way to apply all those marketing dollars that have been building up over the past year."