How Baileys Irish Cream became a pandemic bright spot for Diageo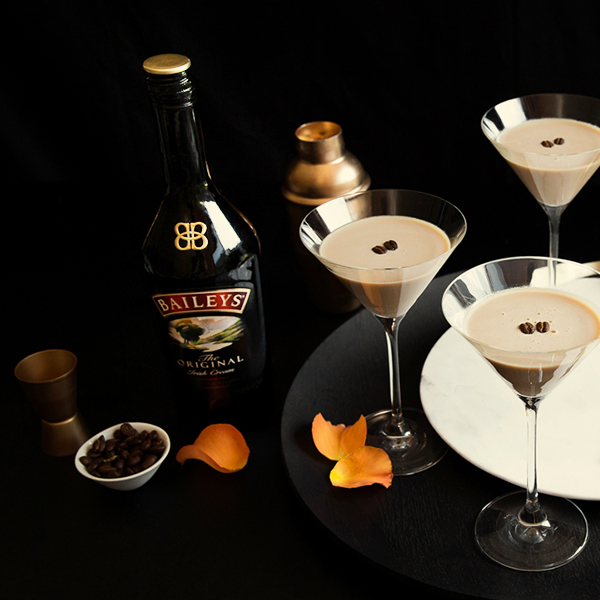 In the early stages of the pandemic, as people across the world began to mentally prepare themselves for months in lockdown, a few search terms enjoyed sudden relevance — among them "ukulele," "cancel gym membership" and "baking." 
This last one caught the attention of digital marketing specialists at global alcohol giant Diageo. The company had already been running campaigns to use the Irish cream liqueur Baileys in puddings; Now, it dedicated still more resources to pushing the product toward customers already thinking of their sweet tooth. "When lockdowns drove an increase in baking, we quickly switched on existing Baileys assets," said CEO Ivan Menezes, in a presentation to shareholders. "We participated in these social conversations and helped people create indulgent adult treats."
Over an exceptionally difficult quarter, the company reported falling revenue in most countries outside North America, with total sales down 8.4% globally. But Baileys was one small bright spot, with 7.5% in U.K. sales and 9% growth in U.S. sales this year, driven in large part by the company's marketing push. (Diageo could not provide a spokesperson for comment.)
The company found ways to capitalize on other social trends, Menezes said: "When the dalgona coffee, originally from Korea, took the internet by storm, the Baileys team quickly created their own version." Dalgona coffee was popularized on social media early in the pandemic: it involves whipping together instant coffee powder, sugar, and hot water until it becomes creamy, then spooning the mixture over milk. Customers responded enthusiastically to Diageo's efforts: In the three months through June, engagement with Baileys content around the world — whether for milkshakes, banoffee pie or cheesecake — increased by more than a quarter, compared to pre-pandemic levels. 
In the U.K., for instance, recipes featuring the liqueur made their way onto the websites of most British supermarkets, including Tesco and Asda, where they were optimized for easy sales. On the upscale British grocery site Ocado, it takes fewer than half a dozen clicks to load all the ingredients for Banana, Baileys & Brazil Nut Brulee into a shopping cart, check out and pay. 
Other recipes reached customers via a number of different channels, including sponsored content, especially around St Patrick's Day. On Twitter, the Baileys official account began posting more regularly about baking ("7am is always a good time to start baking, right?") and engaging with other users about their own desserts, asking them to share pictures of their creations.  In early July, Diageo introduced a pause on Facebook advertising, partly in light of the amount of hate speech on the social network, and partly in order to review its media buying strategies. (Last year, it was among the top 20 Facebook advertisers, according to data from Pathmatics.) 
While marketing of this sort — where a company draws on existing search data — isn't new, it's becoming more and more common, said A.J. Ghergich, CTO of brand growth firm Brado. "Companies in the know have been doing this for many years, but it's kind of out as a tactic now, and I expect it to explode, because it really works." Unlike more passive forms of marketing, where a company might seek to target a customer based on their other interests or Facebook likes, search data draws on actions that it already knows customers are interested in taking. "Search behavior predicts offline behavior quite well," said Ghergich. "They're literally typing their thoughts as they type—it's a rare type of insight into behavior." 
In March 2020, for instance, Google searches for "baking" reached a three-year high, according to data from Brado, with "baking a cake" peaking in April. "Chocolate cake" was an especially popular search in May—around the same time that recipes for such desserts as "Baileys Chocolate Cake" began to appear in magazines such as Good Housekeeping. 
In a pandemic situation, search analysis is especially helpful, he said: "With search trends, you can kind of get a version of qualitative research en masse, and you can compare it to historical benchmarks." Companies such as King Arthur Flour have followed a similar strategy, where their digital strategy focuses on creating content that speaks to customers' interests and needs.
Diageo has been known to get creative with Bailey's digital campaigns. A little over a year ago, the company talked to Digiday about playing around with new types of social media ad formats and partnering with with food-focused publications.
Going forward, Diageo intends to continue its data-driven approach to marketing, with information on both online and offline trends. The company uses a host of proprietary tools to project scenarios for future market demand to make marketing decisions on even an outlet-by-outlet level. This might be as specific as what consumers prefer to drink at particular neighborhood bars, said CFO Kathryn Minkell, in a separate earnings call last week. "We can determine what are the best programs for us to run, so that we have high confidence that our marketing dollars are really going to get a high return."