How brands finally figured out TikTok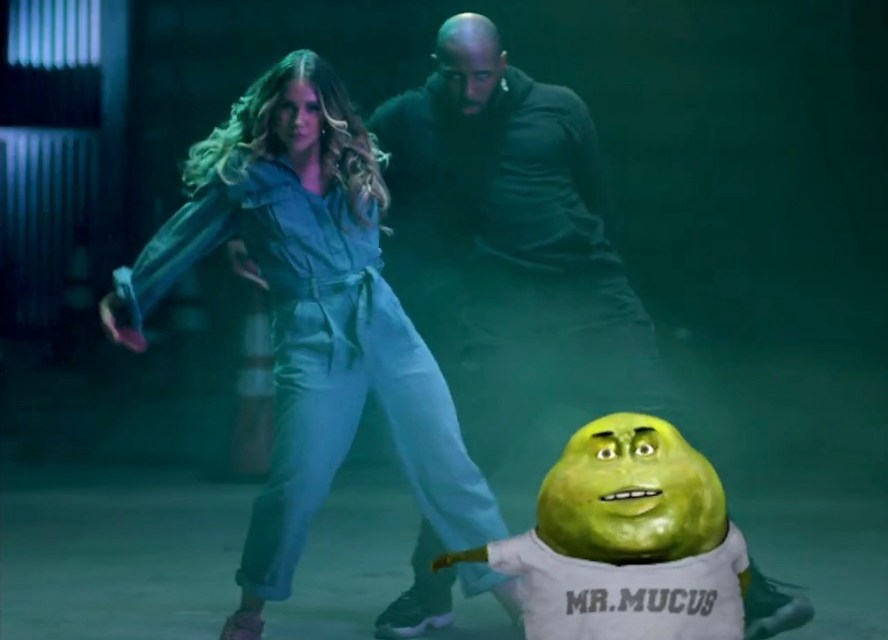 After a year and a half of avoiding it, big brands went all in on TikTok in 2020.
Elf launched a TikTok reality competition show. Chipotle partnered with influencers to run food delivery ads on the platform during Super Bowl commercial breaks. Dunkin' released "The Charli," a drink created and sponsored by TikToker Charli D'Amelio.
Much of that investment was driven by necessity, given that TikTok's user numbers nearly doubled during the pandemic. But 2020 was the year that brands began to understand TikTok not just as a Gen Z hub but rather as a unique ecosystem with its own quirks and rhythms.
Compared to Instagram and Facebook, TikTok is still an advertising underdog — it only launched TikTok For Business, its platform for marketers, this June. But the sales success of products like Ocean Spray, which went viral on the platform and saw stores sell out of the product as a result, proved that a good TikTok placement could be incredibly lucrative for brands. Most companies are approaching the platform through branded campaigns, trying to mimic the distinct personality of TikTok itself, but TikTok's recent experiments with shoppable ads and shoppable livestreams signal that it wants to become an advertising hub on the scale of Instagram and Facebook.
Brands have finally seen that, with the right video, any user — and any brand — can find themselves catapulted to viral fame overnight. By crafting their own branded songs, leaning into self-parody and, in some cases, encouraging their employees to post on their behalf, retailers in 2020 finally learned how to use TikTok effectively.
One reason it took so long for brands to figure out TikTok is that the platform requires them to give up the reins, said Claire Tassin, a digital marketing analyst at Gartner. So much of TikTok is based on reproduction; the app's duet feature, for instance, lets any user post a split-screen with their reaction to another video. That reproducibility means that even the most meticulous campaigns can change according to the whims of users.
"There's this sense of loss of control in what is happening with that content and what someone might do with your TikTok dance challenge," said Tassin. "You're going to have a much better experience if you're able to get into that authentic nature of how the platform is designed to be used."
The slowly evolving brand-TikTok formula
TikTok is not like other social media — it's less polished, has no time stamps and, because most content is served through a user's algorithmically recommended "For You" page, follower counts don't matter as much. But brands have been slowly figuring out how to work with the platform.
Cosmetics company Elf might have been the first to truly crack the code. In October 2019, in what turned out to be a prescient move, the company debuted its own dance challenge and branded song, called "Eyes Lips Face." That was the first time a brand made its own music for the platform, TikTok said in December 2019. But by early 2020, branded songs became a dominant mode on the platform.
The creative agency Movers+Shakers, which partnered with Elf to create the "Eyes Lips Face" song, has since made branded songs for Amazon, NYX and DSW. Although many campaigns come with a preset challenge or dance, the best ones take on a life of their own — if the campaign is working, users will inject the brand's song into contexts the company could not have envisioned.
"The lack of control is a scary thing for companies that are new to this type of campaign," said Evan Horowitz, co-founder of Movers+Shakers. It's much different than a traditional TV commercial, where marketers set the script, the talking points and the visual aesthetics of a campaign. Instead, on TikTok, "you are literally asking the general public to make your commercials for you," Horowitz said. That's both the main source of fear for brands on TikTok and the beauty of the platform. "The reason this is so appealing is because of the same thing. You can get the general public to make commercials for you," he said. "That's insane."
Horowitz said that Movers+Shakers writes each of its songs from scratch, crafting 15-second hooks that are tailored to each company. When composing a song, the agency storyboards it out second by second, all in the hopes of fashioning a branded earworm that feels less like a typical jingle and more like a song someone might add to their Spotify playlist. "We're making those 15 seconds as catchy or as sticky as possible," he said.
Bit by bit, brands are understanding that TikTok is not just "Instagram with more video" — according to Tassin, it's "a platform where you don't want to be as polished or as curated as you do on your Instagram." Instead, irreverent and zany often catches on. An entire subculture on the platform, called Elite TikTok, is dedicated to teens posing as large corporations — like Burlington Coat Factory, In N Out and H&M — and creating false drama with other fake brands.
Just the beginning
The biggest TikTok brands have come out of the beauty and fashion sector. According to TikTok's own roundup of the most successful brands in 2020, NYX, L'Oreal and Aldo — along with gaming companies like Epic and EA Games — had some of the most popular branded challenges of the year.
The very visual nature of beauty and fashion — and the built-in performance aspect that comes with, say, putting on makeup — lends itself well to TikTok. But the platform has also given a boost to less-conventional brands. Mucinex has become a TikTok heavy hitter, turning its mucus monster mascot into a viral sensation. Mucinex-themed dance challenges, like this March's #BeatTheZombieFunk, have accrued over a billion views. One reason Mucinex's challenges work, said Tassin, is that the company is on the joke about itself — it's a cold and flu medicine with a ridiculous-looking mascot, but it's leaning into the camp value of a dancing mucus monster.
Over the last year, Walmart has become one of the biggest brands to embrace the TikTok platform. Walmart has its own branded songs, like the #WalmartHolidayShuffle, and it is also becoming the first company to test live-stream shopping directly on TikTok. But more consequentially, Walmart is encouraging its workers — increasingly through monetary rewards — to post on TikTok from the job, part of a growing cohort of retailers, including Dunkin', that are trying to turn their employees into small-scale influencers.
Seeing that workers have gone viral showcasing how to make a Wendy's burger or how to mix paint at Sherwin Williams, retailers are trying to encourage — and regulate — more videos like it.
Despite its banner year, TikTok has a lot of room to grow. Marketers previously told Modern Retail that the right TikTok placement can bring "conversion rates 3x of Facebook and Instagram" but that it is still hard to track how effective TikTok placements are — whereas Instagram, which has a robust ad platform, can offer marketers much more precise data. But TikTok's experiments with shoppable ads suggest that the company is working on it.
Still, TikTok remains a nascent opportunity. The big reason why brands have become so active this year, said Horowitz, is that as TikTok grows, the types of communities on the platform are rapidly expanding. "There's still a misconception among marketers that TikTok is all Gen Z and it's all singing and dancing," he said.