How Instagram became the new mall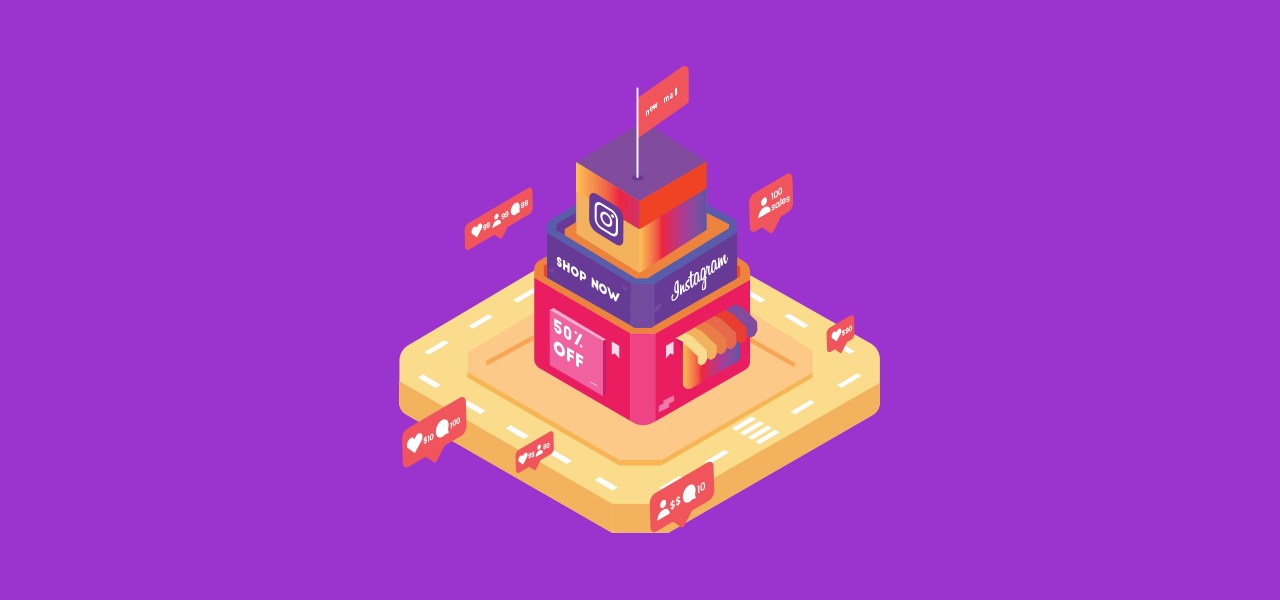 When digitally native apparel brand The Arrivals launched a limited edition tie-dye sweatshirt for Pride Month in June, the company's posted an Instagram announcing the giveaway, prompting followers to comment for a chance to win a piece from the collection. The post garnered more than 3,000 comments and sparked an idea for a full, Instagram-only launch, which went live in August.
To buy an item from the tie-dye collection, customers were instructed to direct message the brand on Instagram with their size, style preference and email. The 50-piece collection sold out in about 15 minutes. Jeff Johnson, founder of The Arrivals, said that the brand wasn't interested in setting up a glossy landing page that would prompt customers to follow a traditional path to purchase from Instagram to buy something in the collection. Johnson said the brand wanted to experiment with a new way to shop that better fitted how people currently liked to use Instagram: Attention has shifted to ephemeral Stories, which are inherently less polished than the main Instagram feed. Even in the feed, Johnson says, he's felt fatigue set in around perfected posts, particularly the sort that customers have come to expect from brands' thoroughly manicured feeds.
"We thought, 'What is the most minimal amount of formality we can implement around this?'" says Johnson. "There's a lack of formality in how people communicate on Instagram, and there's social currency in being able to have an experience that's exclusive to you — you knew about it, you had first access. It's easy for folks to slap a label on something as being limited edition, but what makes it actually 'special'? Customers can sniff that out now."
Through the Instagram DMs — which Johnson says resulted in a bottleneck of hundreds of messages that the customer service team had to tackle for hours after the collection sold out, making for an imperfect process — customers could chat with the customer service team one-on-one. For The Arrivals, which sells online and has run temporary pop-ups but doesn't operate a permanent store, the intimate messaging format gave it a chance to offer a level of service to customers (albeit, in this instance, a select 50 who were quick enough to snag a piece from the limited run) that disappears in online transactions.
There was no other platform, Johnson felt, that the brand could strike the combination of tapping into a visually viral trend with direct messaging and commerce.
The rise of the Instagram brand has given way to the Instagram mall.
While The Arrivals backchanneled its Instagram launch, Instagram has been investing in corralling the commerce it's helped to facilitate through brand marketing and the rise of influencer links onto its platform. With tools like product stickers in Instagram Stories, the addition of a shopping channel in Instagram's Explore feed and in-app checkout through product tags in posts, Instagram is positioning itself as the best way for brands to get in front of existing and potential customers and drive sales.
Brands — particularly fashion brands — have harnessed these capabilities acquire new customers. Even as that's gotten more competitive, and expensive, on platforms like Facebook and Google, Instagram's natural positioning as a place where people scroll through product images from brands and influencers alike, swapping comments and asking questions about where to buy them, has pushed it to evolve to the closest online incarnation of the shopping mall.
Unlike the online marketplaces, like Spring and Orchard Mile, that have tried to rethink department store retail by amassing product from as many stores and brands as possible in an effort to replicate the mall experience online, Instagram is curated by the users themselves. By giving customers a 360-degree view of the brands — through feeds, Stories and influencer posts — they choose to follow and pursue, and a direct line to where they can shop them, Instagram is evolving into what the internet's mall should be: a transient representation of current trends and users' interests that changes as dynamically as those trends and interests.
"In the context of Instagram, you're expecting to learn more and get nurtured down the funnel through the content," says Joe Yakuel, the founder and CEO of the marketing agency Agency Within. "But customers aren't thinking about funnels. They're thinking about an emotional connection with a brand that drives them to care enough that they're ready to shop. That can happen, top to bottom, all on Instagram."
According to Johnson, Instagram's power is in establishing the brand's aesthetic and positioning, both in ways that the brand can control as well as the ways brands can't. Influencers who post about products unpaid drive sales in ways that brands can't predict. Johnson also noted the role of tagged photos on Instagram to help establish who a brand is and what they stand for, as well as who else cares about a brand. That type of social currency — where customers promote and establish creative content for a brand unprompted — can't be replicated in other settings, says Johnson.
"We've heard from customers who go directly to a brands' tagged photos to get a clearer picture of who they actually are. There has to be cohesion on Instagram, and a brand can't control all of that," says Johnson. "I'm skeptical when you see a lot of paid media or beautiful content on a certain feed and then there's a lack thereof in the tagged content."
Instagram's version of the mall, then, is a reflection of the brand's currency in culture, from a community perspective as well as how aggressively it's pushing its way into the narrative with paid posts. Johnson says that the combination of organic and paid media on Instagram is the best signifier of a brand's success.
"Instagram's gotten to a place where brands can paint, and benefit from other customers painting, that full picture," says Yakuel.