How neighborhood Facebook groups became havens for ultra-local businesses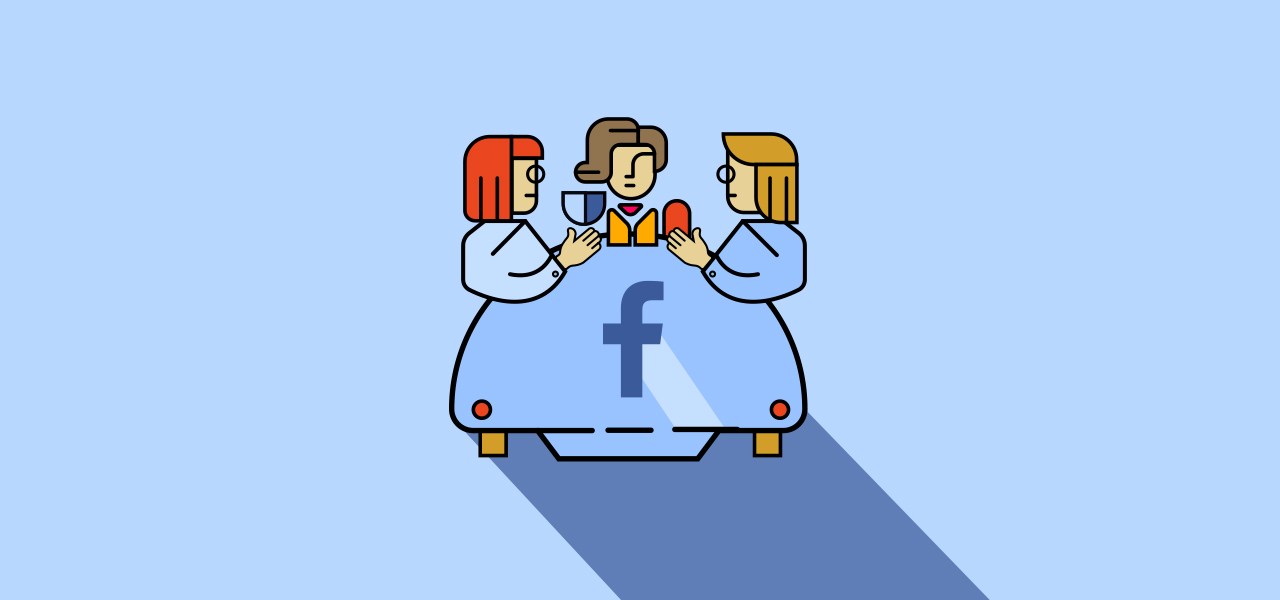 For much of the roughly 15 years of Facebook's lifespan, the "digital equivalent of a town square," as CEO Mark Zuckerberg puts it, has had little to do with physical space. It's no easier to contact a person on the other side of town than it is someone halfway around the world, while community interests like dogspotting or unusual Wikipedia pages defy borders, oceans and even continents.  
But over months of lockdown, many Facebook users have turned to the social media platform to communicate with the people in the next street, or even the next house. With neighborly run-ins limited by quarantines and lockdowns, chats about local politics or business recommendations have increasingly taken place on the social media platform, often in neighborhood- or location-specific Groups, themselves a kind of digital town square.
For ultra-small local businesses, usually run by a single individual or a few partners, these same groups have become a haven to communicate with customers, advertise their services and even run the business. For the customers themselves, often unable to travel to neighborhoods further afield, they're a useful tool to connect with recommendations in their immediate area or support local businesses they know to be struggling. (More and more, Instagram performs a similar function, with businesses and their customers eschewing Google as a way to communicate about opening hours.)
"Since Covid, people have used our services to stay in touch with friends and family who they can't see in person, and keep small businesses running," said Zuckerberg, in a July 30 earnings call. "Our services are more important now than ever before." He noted that usage of the platform had reached a record high, with 2.7 billion monthly users, compared to 2.41 billion a year earlier, and stressed its importance to some 180 million small businesses, many of which conduct much of their business over Facebook Messenger or WhatsApp.
Groups have been a specific focus for Facebook itself since 2016, as the social media company grappled with the fallout from Russian interference during the 2016 presidential election. In a 2017 note, Zuckerberg announced a new emphasis on "meaningful communities," such as rare disease support, new parents' groups, or groups around religious communities. "Online communities strengthen physical communities by helping people come together online as well as offline, even across great distances," he wrote. "If 2 billion people use Facebook, then how come we've only helped 100 million of them join meaningful communities?"
To reach a goal of one billion people in "meaningful communities," the social media platform has used AI to recommend groups to people, based on their location or stated interests. (The push had one extremely negative consequence: Facebook's emphasis on more closed groups also helped to create a haven of filter bubbles and misinformation.) As of April 2019, the number of people in groups rose to 400 million.
Facebook ad impressions, meanwhile, grew 25% year-over-year in the second quarter of 2020, according to Merkle; over the same period, CPMs decreased by 17%, further reducing costs for small businesses.
'Exactly who our demographic is'
Elizabeth VanMetre and Mollie Wilson established their small business, Lavish Grazing, in November 2019, as a pet project alongside their day jobs. Based in Springfield, Missouri, the company creates "grazing tables" of artfully displayed charcuterie, cheese, and fruit for large events, like weddings or parties.
Over the pandemic, many of these events were cancelled or had to change significantly to accommodate social distancing needs. "The pandemic put a huge cloud over weddings," said VanMetre. Instead of creating the vast "food art" they'd developed a reputation for, the company pivoted to individual "grab and go" boxes, allowing people to sit separately and maintain appropriate distance. Lavish Grazing now sells similar boxes at a local grocery store, using cheeses and meats from farmers in the area. 
Throughout it all, VanMetre said, Springfield-specific Facebook groups, like Welcome to Springfield, MO, have proven an invaluable way to connect with prospective customers. "We're catering to local people," she said. "Being able to tap into exactly who our demographic is—using these Facebook groups has been so vital to that, just being able to share what we do." 
The company also uses Facebook ads at $2 each to target their key audience. But there's something about posting in the same Facebook groups over and over that seems to resonate with customers who want to shop locally and build a connection to a hyperlocal brand. VanMetre and Wilson use their personal profiles to post long, chatty messages in Welcome to Springfield about who they are and what they do. Each individual post about grazing board classes, the grab-and-go boxes, or lush images of artfully fanned charcuterie racks up hundreds of likes.
An intimate way to connect
In Sunnyside, New York, home chefs with a small business have begun using groups such as Sunnyside Together to advertise home-cooked meals or baked goods, which can be ordered on the platform. Jessica Moreno is a self-taught baker and the owner of 3 Girls Confections, which she founded ten years ago with two family members. She bakes birthday cakes and cupcakes alike, all of which she delivers herself. "My business stands for helping communities, which is why I keep my prices affordable," she said. "I want that parent that is working two jobs to make ends meet to be able to celebrate their child's birthday, without breaking the budget on a birthday cake."
After establishing the business with two family members, she's now the sole operator. "It's become a one 'man,' if you will, show," she said. "I bake, decorate, and deliver." Part of delivering orders herself was connecting with customers, she said: "I love to put a face to a name."  Moreno posts in three different groups once a week — Sunnyside Together, NYC Moms and I Love Queens, NY — under her own name, to connect with local customers and share one-off promotions, such as $15 red-white-and-blue variety boxes for July 4. Since the start of the pandemic, she's also used Facebook to connect with a regular customer base, "so they would know that despite so many businesses shutting down I was still going strong," she said.
Customers seem to respond differently to these posts than they do other kinds of advertising, often with appreciative or encouraging comments. "I've gotten a lot of positive feedback," said Moreno. "Which is great. Makes me extremely happy, like a feeling of accomplishment." Following Moreno's posts in the group, a customer posted a lengthy review of the cakes, complete with photographs—"serious, fancy schmancy, impress-people-with-how-hoity-toity-you-are level of gorgeous." She concluded: "You are doing Sunnyside proud."